One of the best ways to welcome the spring season is by giving your home a warm-weather refresh. After you finish your spring cleaning, it is the perfect time to spruce up your house. You don't have to break the bank (or your back!) getting your house ready for spring, and you don't have to do major renovations to make your home ready. Adding small elements throughout your home, patio, and yard can make your house feel like a new home. Here are our favorite home styles for spring to add a little color to your place. 
Start the Season with Our Top Home Styles for Spring
Disclosure: This post contains affiliate links.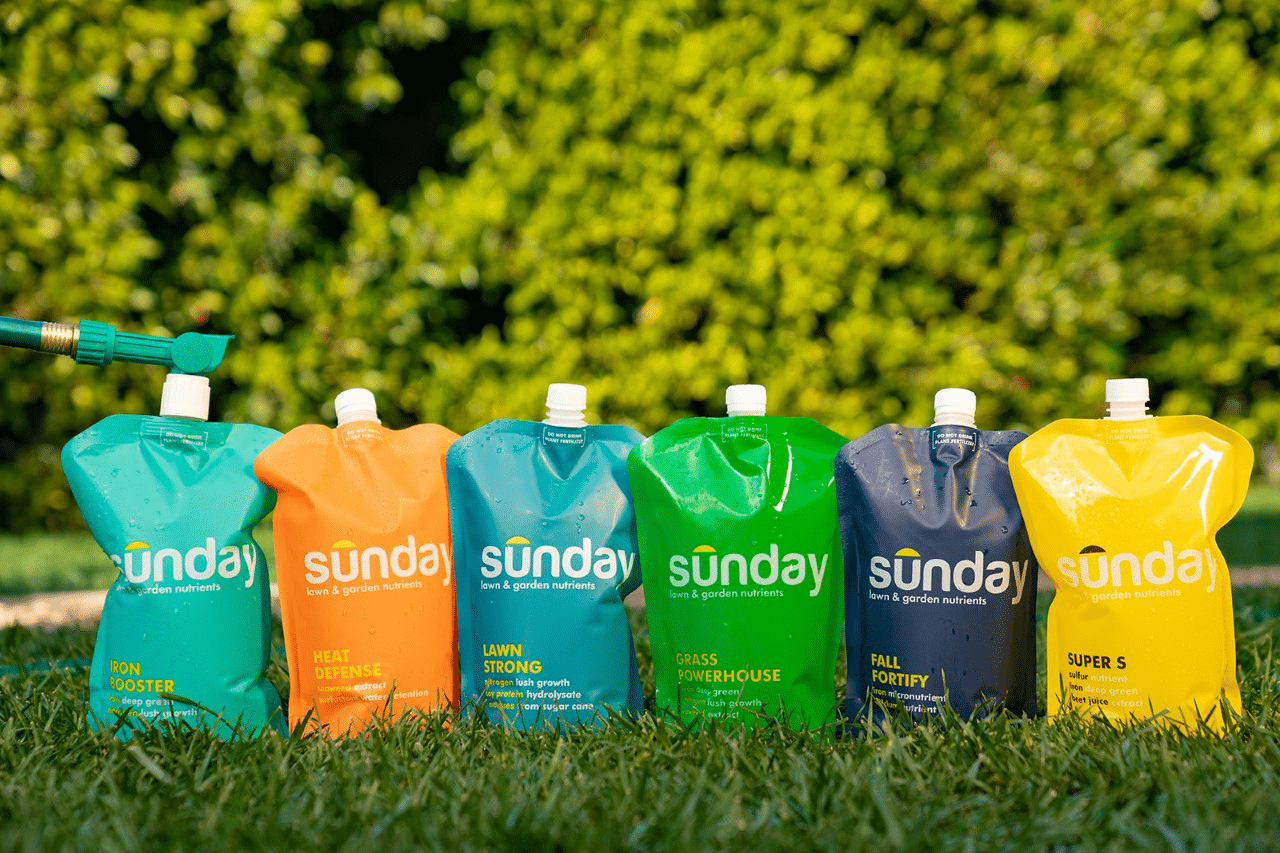 You only get one chance at a first impression, so get your yard looking its best when guests visit! Sunday is a direct-to-consumer company that sells customized, eco-friendly, affordable, easy-to-use lawn care – all you need is a hose for application! They have a full season of customized lawn nutrients that are guaranteed to keep your lawn, pets, and the planet happy as they do not use harsh or toxic chemicals. Your first shipment comes with a free soil test to zero in on deficiencies. A better lawn means a better planet for all of us!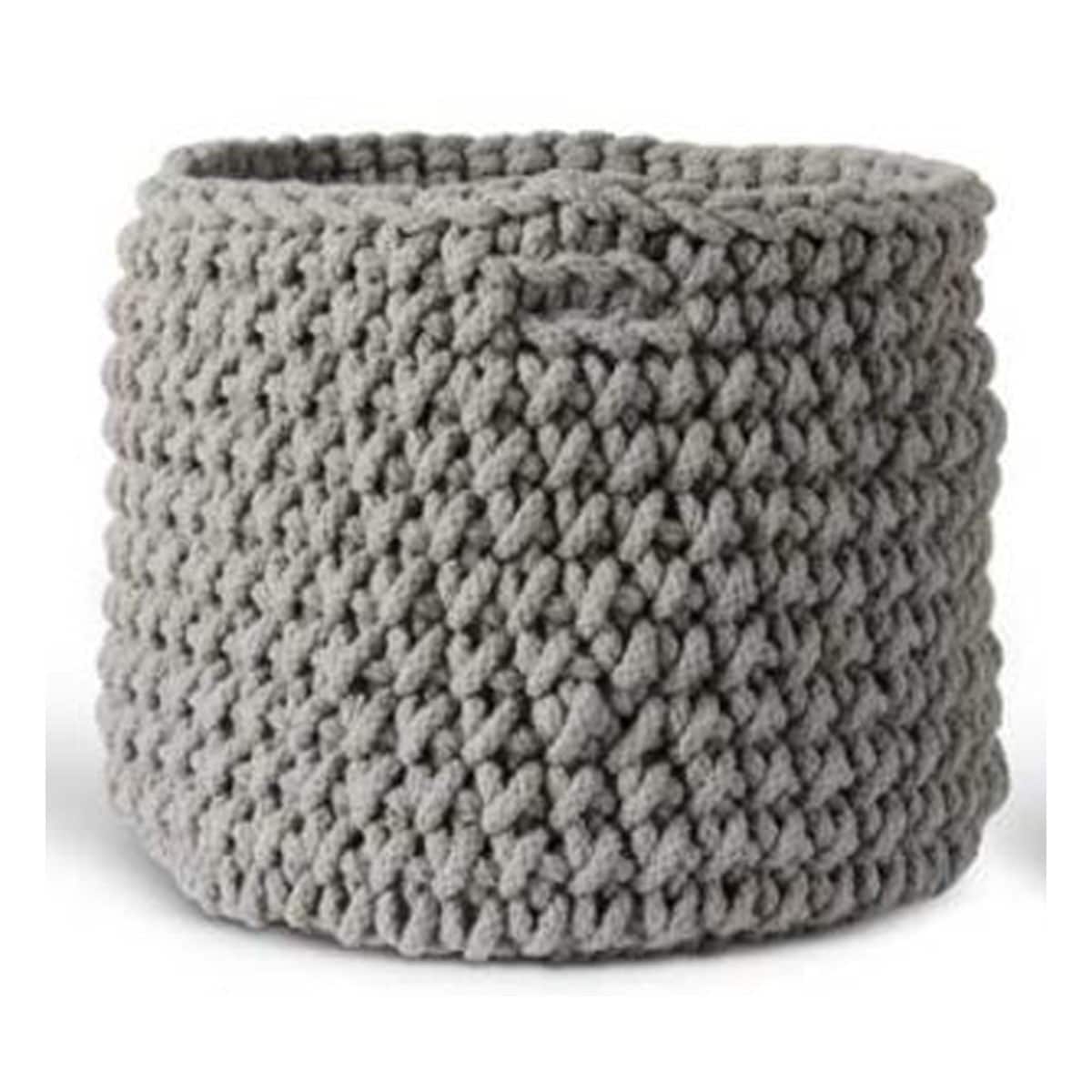 The neutral earth tones of this beautiful woven basket will work well in any space while giving you a place to hide away toys or winter wear. It measures 10.75 "H x 12.5" in Diameter.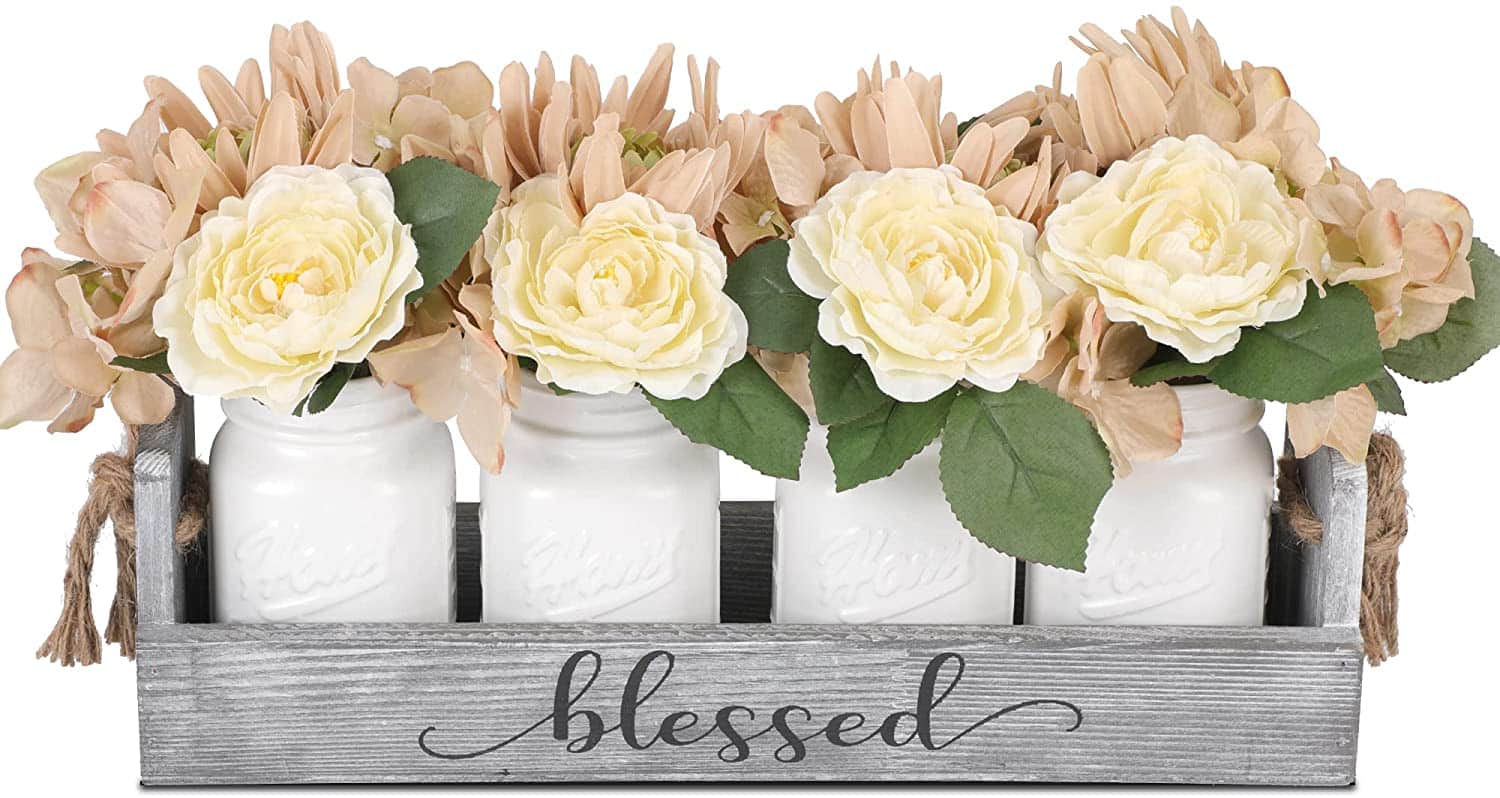 This beautiful centerpiece is available with 2, 3, or 4 mason jars with flowers included. Use it to spruce up your kitchen, dining room, or living area, or give it as a housewarming gift. The jars are available in rustic white or blue, and you can select from different phrasing for the side of the pine rustic box holder. This would be a fun addition to any space!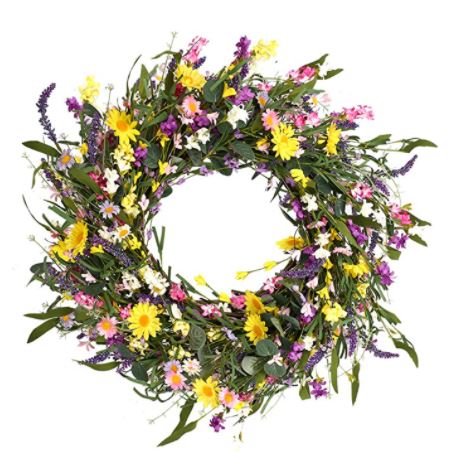 This 24-inch wreath is colorful and full of flowers with a natural grapevine base. It contains jasmine, lavender, daisy, and other wildflowers. The whole wreath is full and vibrant!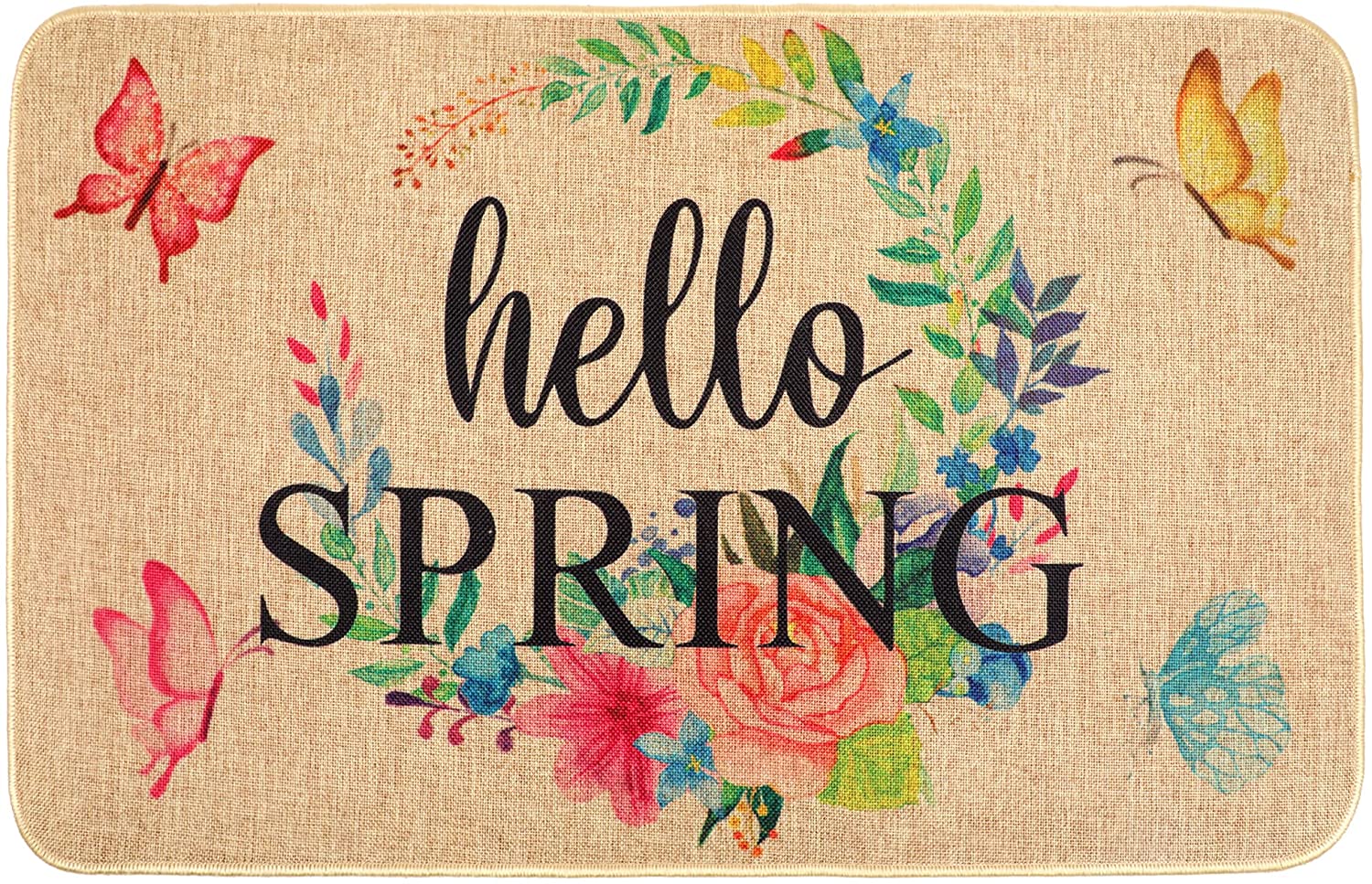 This colorful doormat features various kinds of flowers to add a touch of whimsy to your front step. Spring-inspired, this welcome rug is perfect for creating a vibrant, revitalizing atmosphere.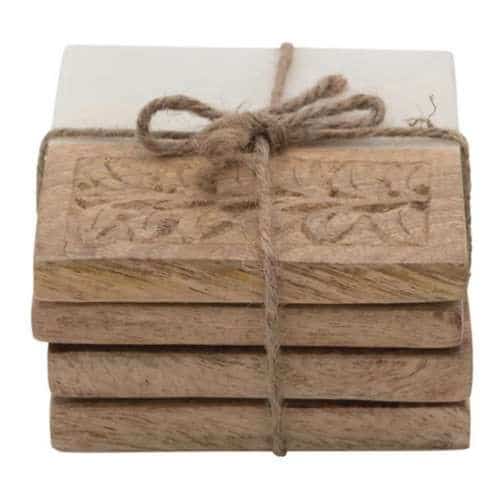 These 4-inch hand-carved mango wood and marble coasters have a lovely engraved design that will add style to your room while protecting your furniture.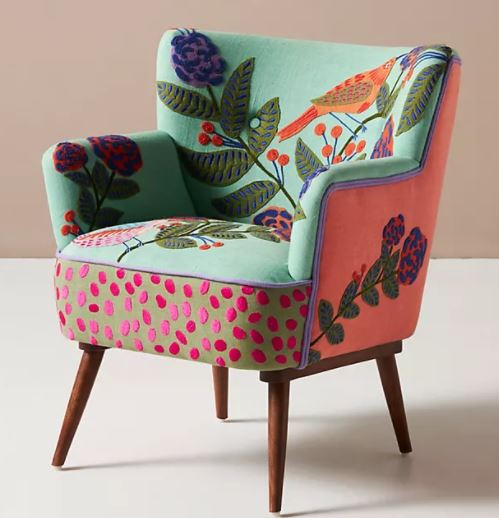 More than just an accent, this petite respite sets the tone for the entire room with a classic-meets-modern silhouette and vibrant upholstery.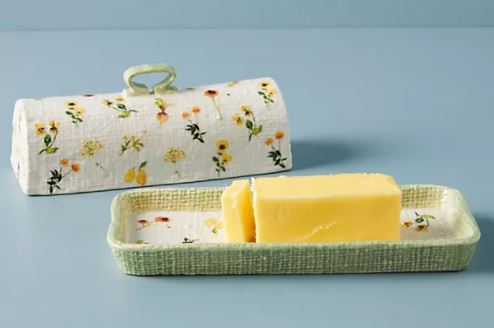 Freckled with fresh fruit, veggies, and florals, this butter dish welcomes springtime into your kitchen decor.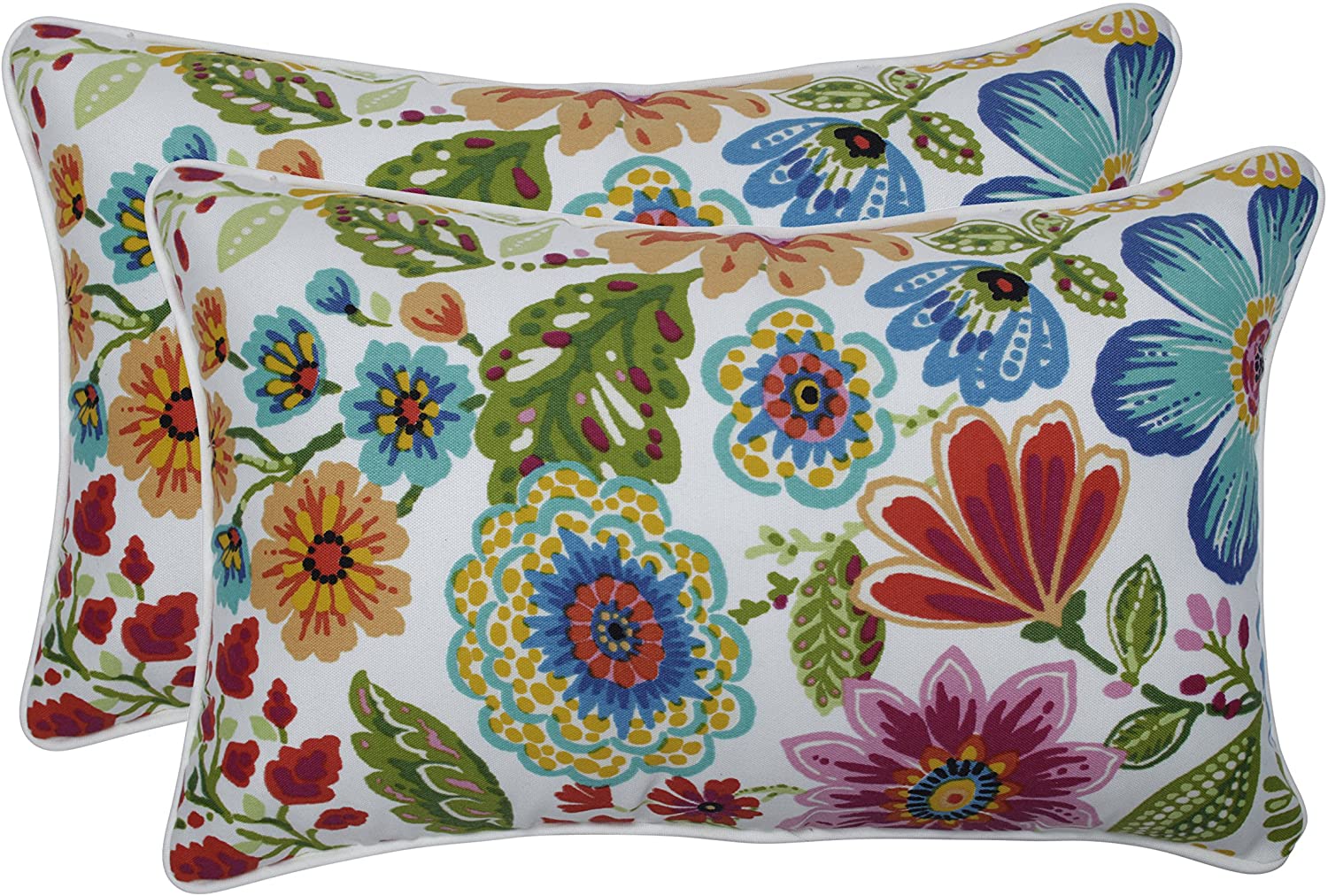 Add a pop of color or complementary accent to your patio set or living room decor with this set of outdoor/indoor lumbar pillows. They have a coordinating welt cord, are water and fade-resistant, and measure 11.5″ x 18.5″.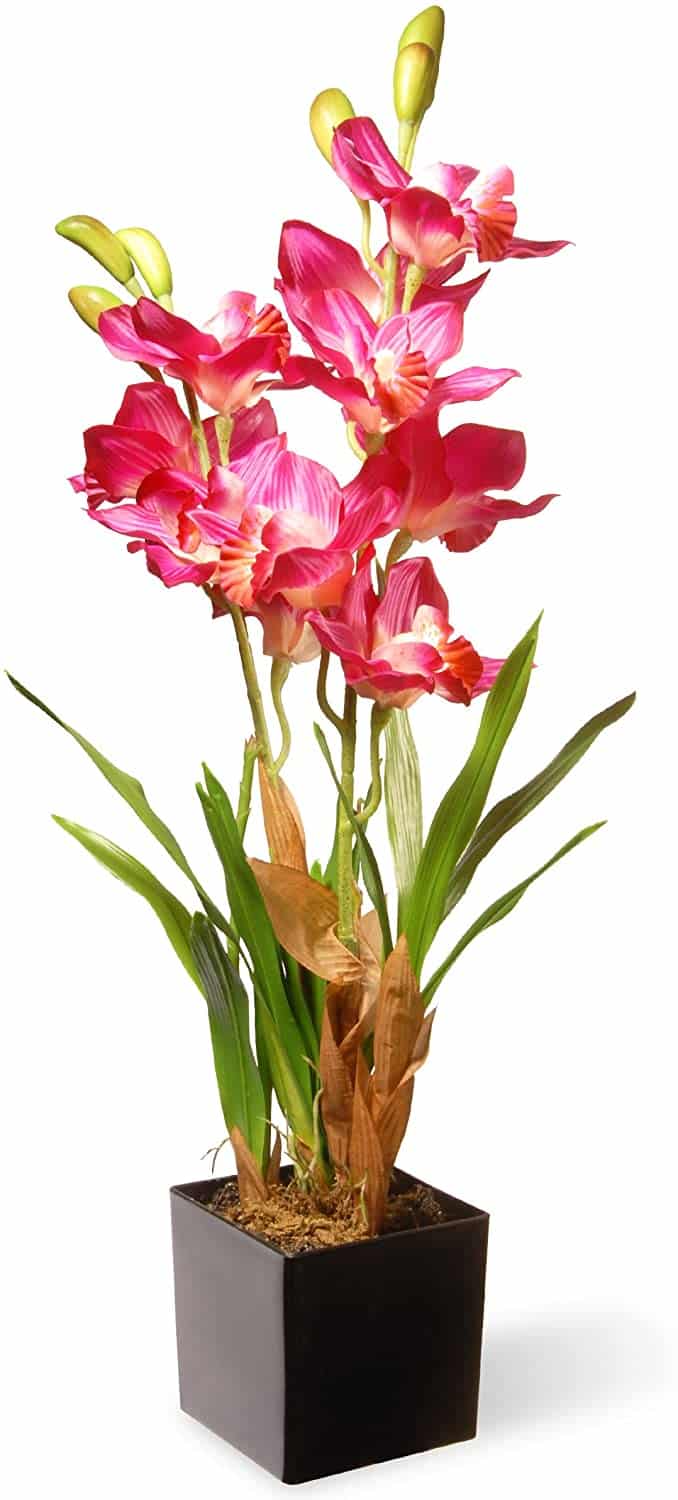 This 25-inch artificial arrangement includes a stylish black base with gorgeous pink orchid blooms and a bed of leaves and stems. It's perfect for your home office or any other space that needs a little sprucing up.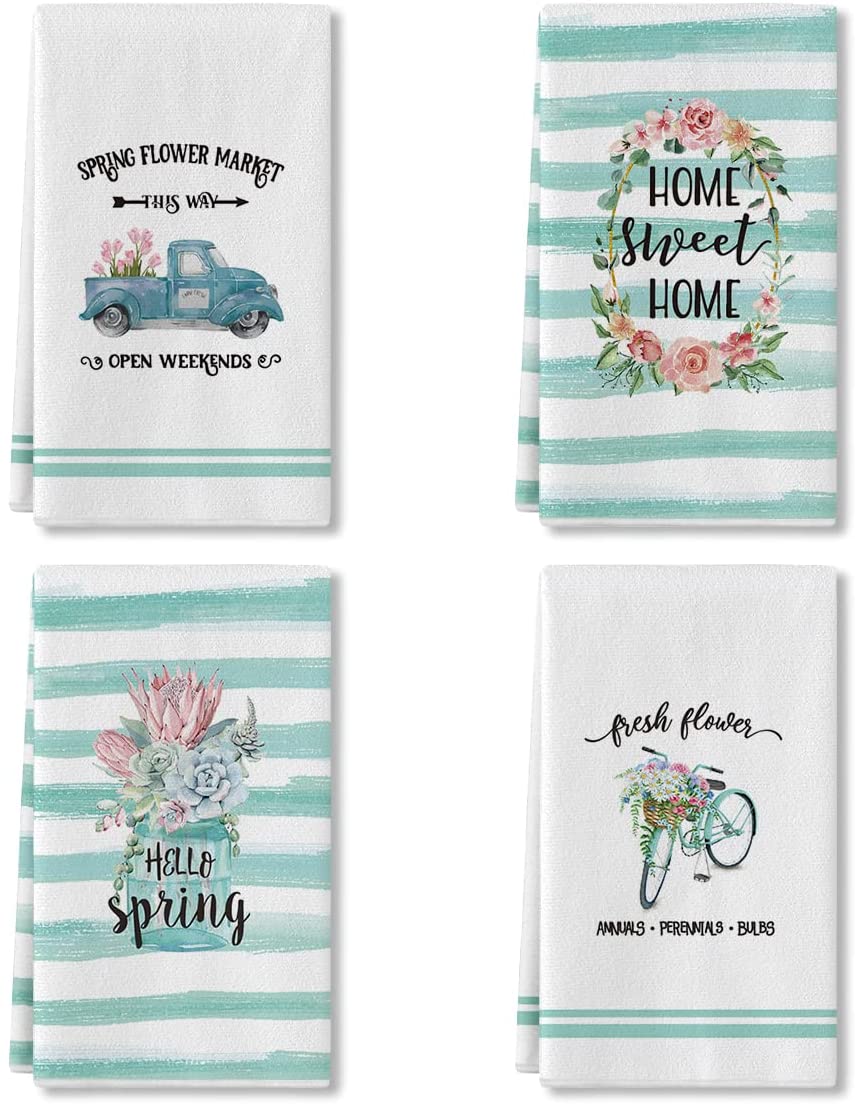 Add a dash of color to your kitchen with this spring-inspired towel set.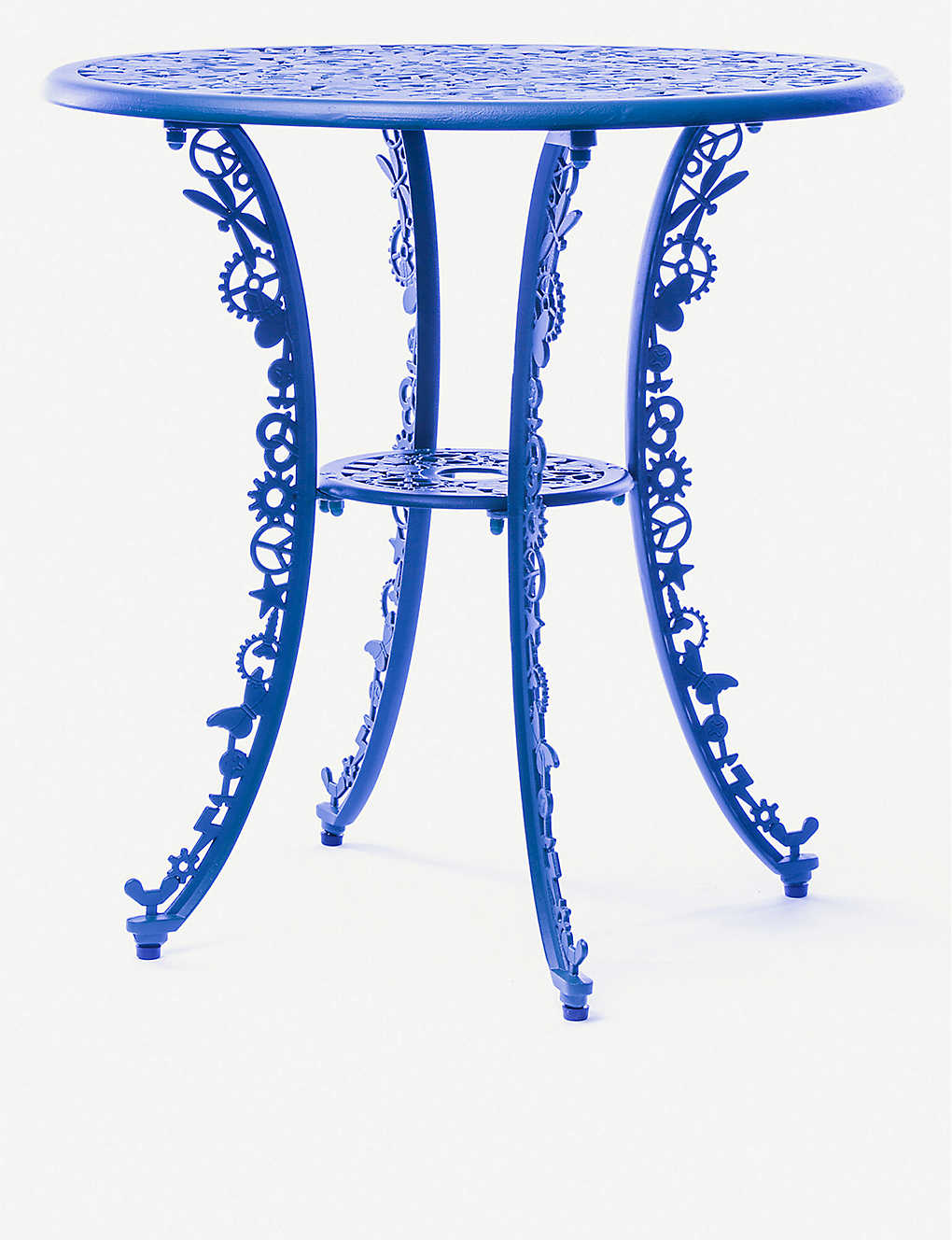 This beautiful aluminum table is styled as an ornate garden furnishing that offers a timeless, chintz style. It even answers the question of what the hole in the center is for… a candle!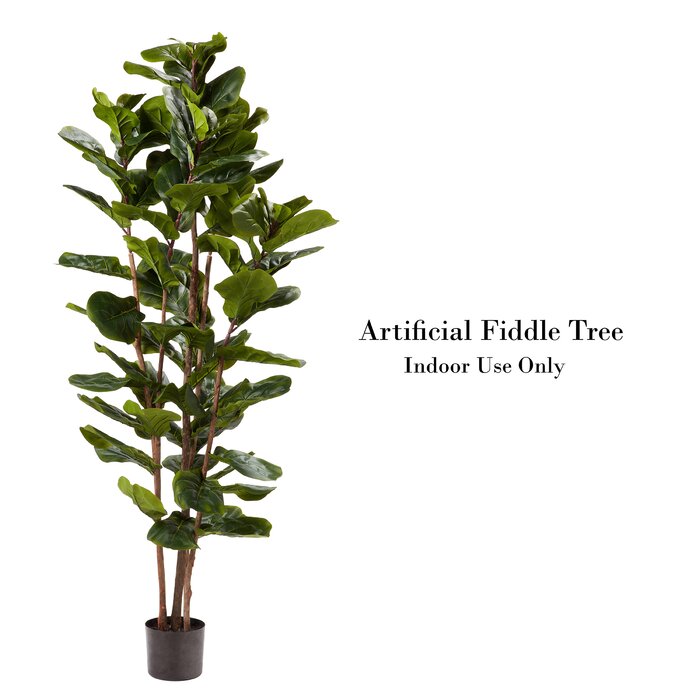 This tall artificial fiddle leaf fig tree by Pure Garden is sure to brighten up any room! With its lush greenery, large natural feel leaves, and five segmented trunks, the fiddle leaf tree provides a realistic look that is hassle-free. Decorate an entryway, living room, bedroom, bathroom, or office with this no-maintenance ornamental faux plant, for a decor piece that brings the outdoors in!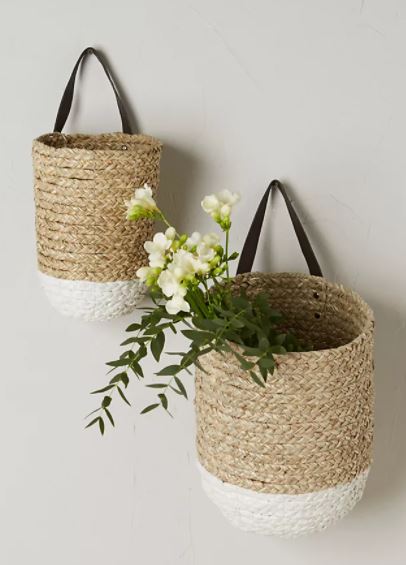 Perfect for a mudroom or entryway, these hanging baskets offer a sweet place to display decorative flowers or store light accessories such as scarves and gloves.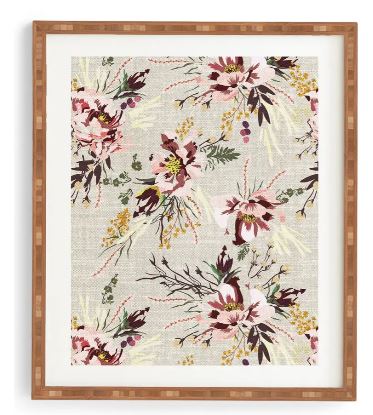 Bring vintage style to your space with ready-to-hang wall art featuring a satin-finish wild poppy print.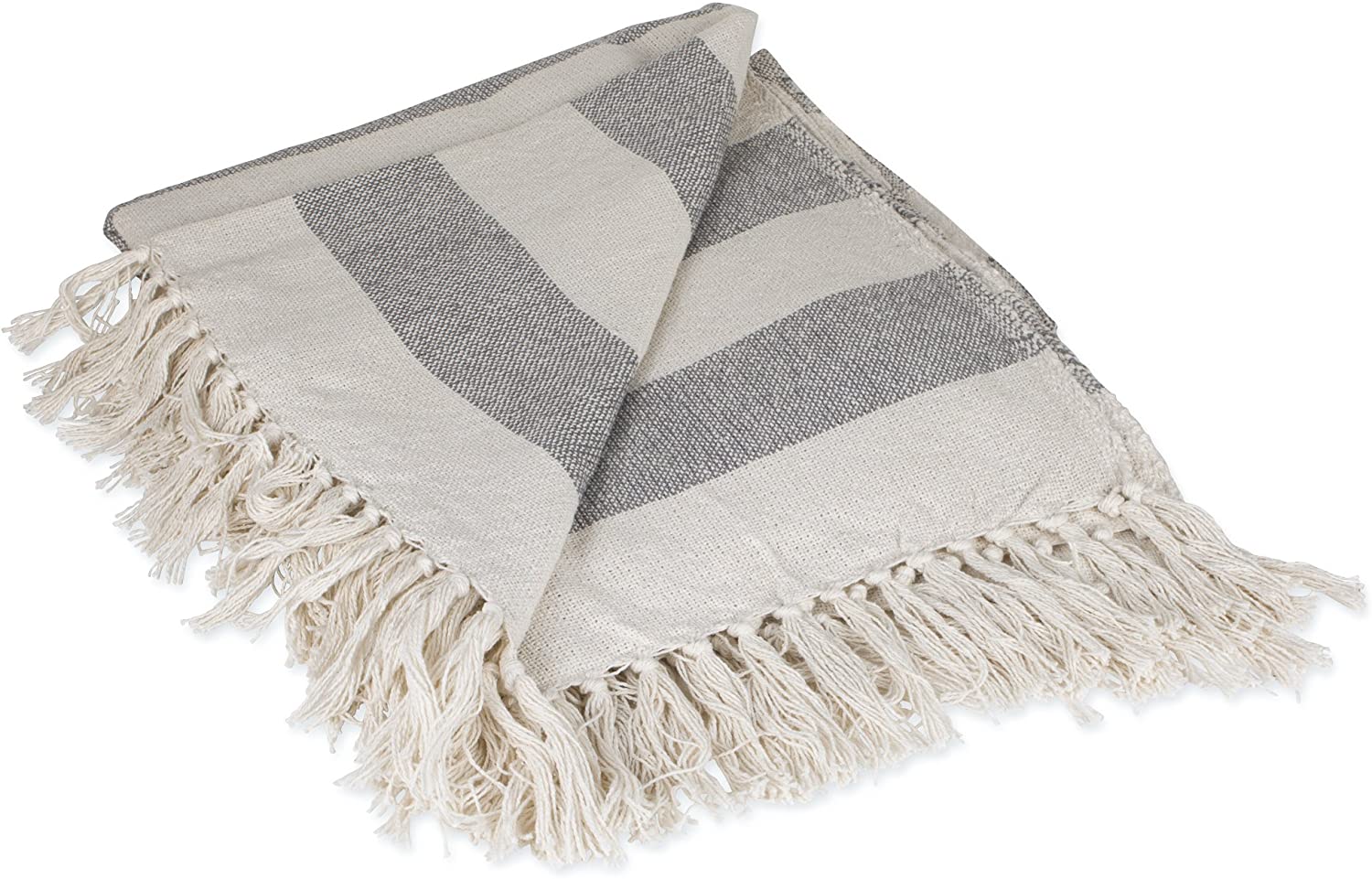 With an old-fashioned look with a modern twist, this throw has a decorative fringe for the perfect finish that won't unravel in the wash. It measures 50 x 60″ and is made of 100% cotton.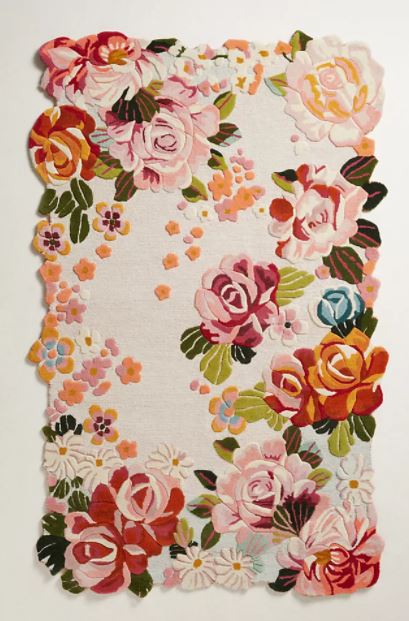 Blooming florals add a fresh, bouquet-inspired perspective to whichever room it's placed.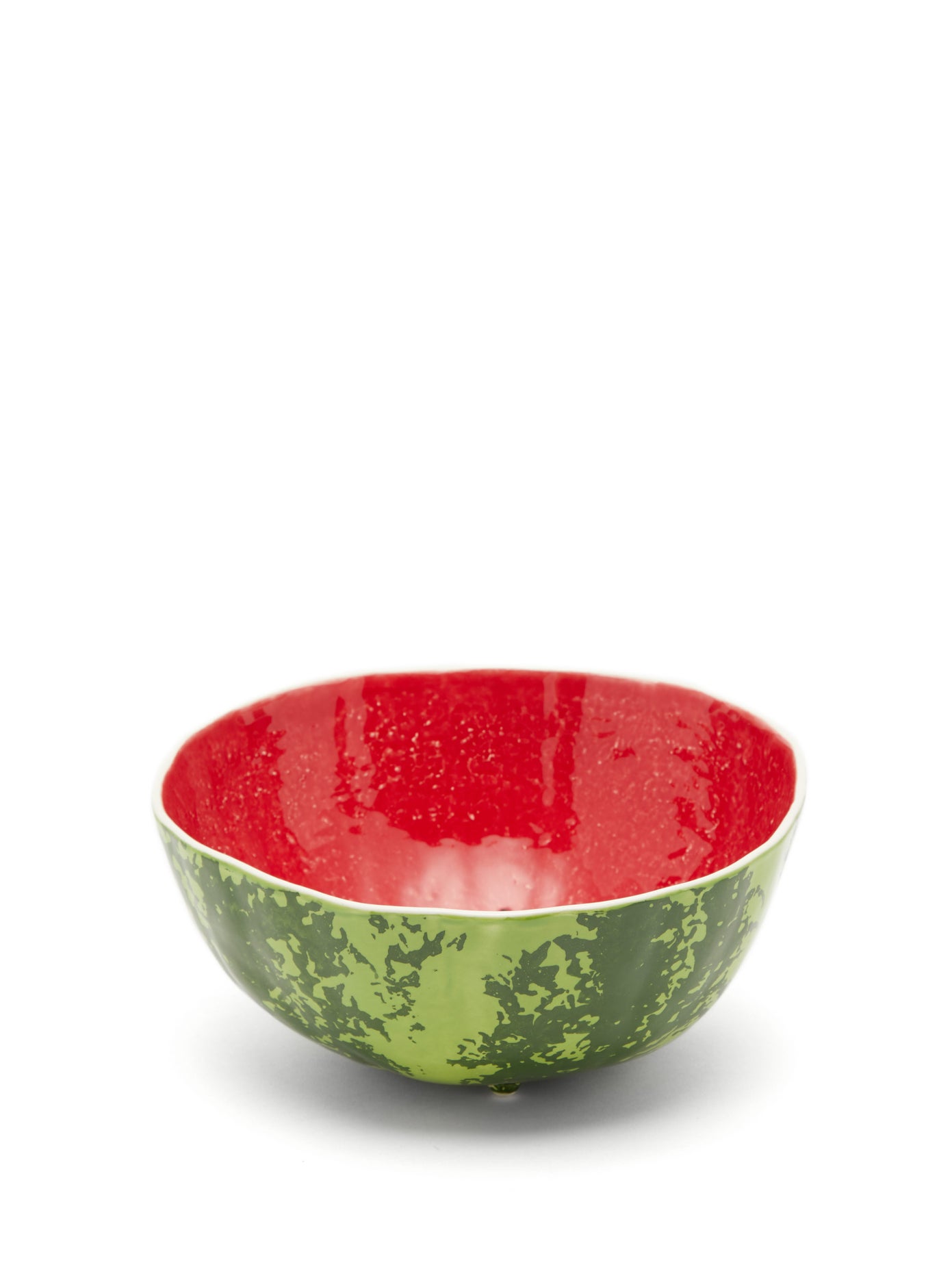 Bordallo Pinheiro employs age-old techniques, honed since 1884, to expertly craft this green salad bowl. It's made in Portugal from earthenware taking the silhouette of a watermelon before being hand-painted green, red and white, lending it a textured appearance. Coordinate it with equally playful items from the collection.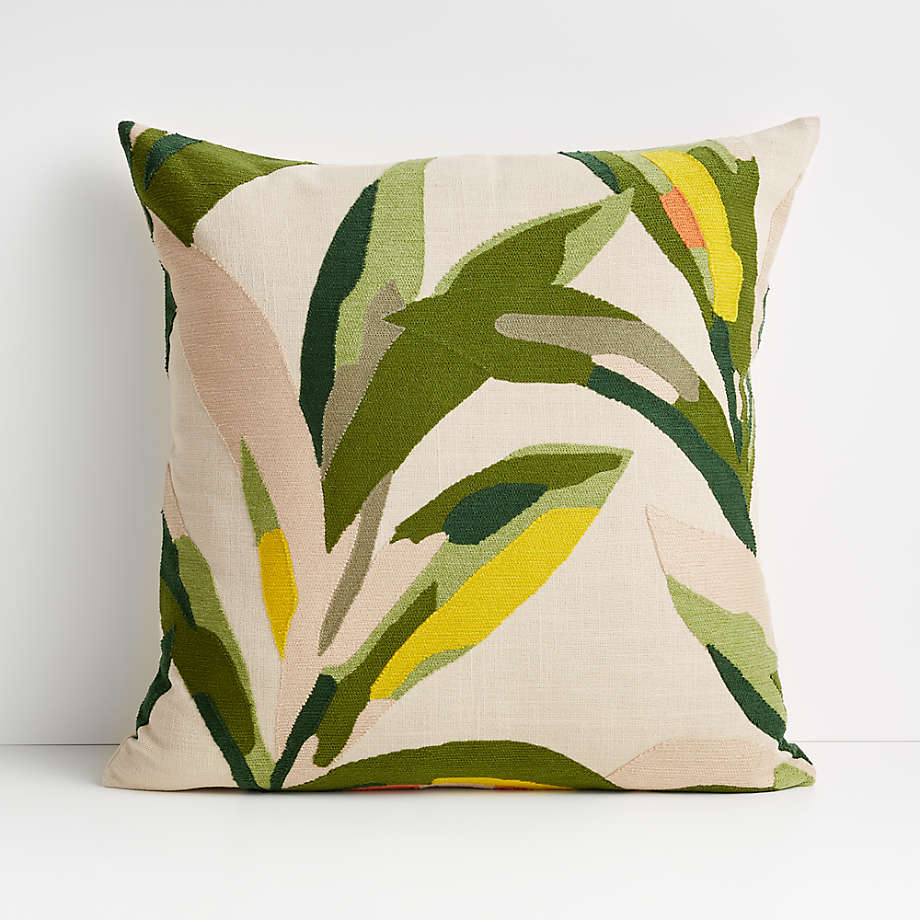 Tropical leaves in a modern palette of blush, mustard, orange, and a wealth of greens flourish on this palm leaf pillow. The Palma pillow adds vacation vibes to a sofa, bed, or sunroom chaise and includes your choice of a plush feather-down or lofty down-alternative insert.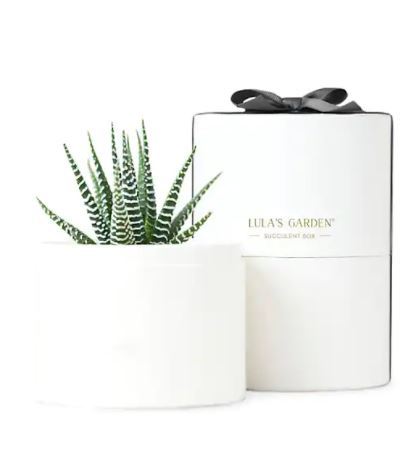 The Petite Zebra Garden includes a medium succulent plant potted in a beautifully crafted cylinder gift box that is designed to serve as a planter, wrapped with a bow. A perfect gift for any occasion, you'll also feel good about your purchase because each garden sold provides six months of safe water for one person in the developing world.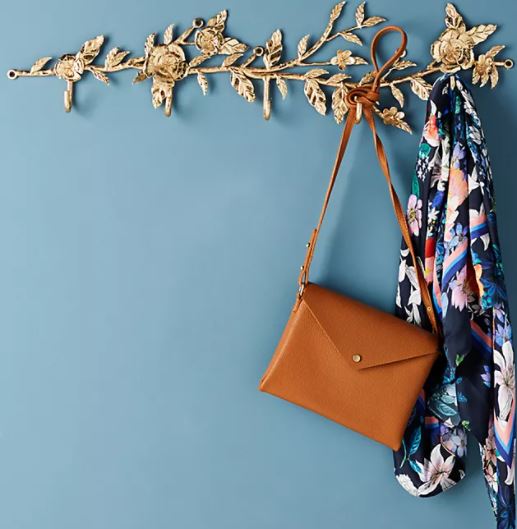 This floral hanger is perfect for your light spring jackets and bags.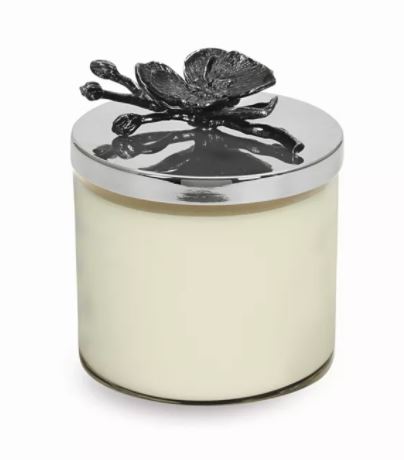 The Black Orchid Candle offers base notes of deep cedar and sandalwood accented with warm musk. The scent is weightless, subtle, and universal.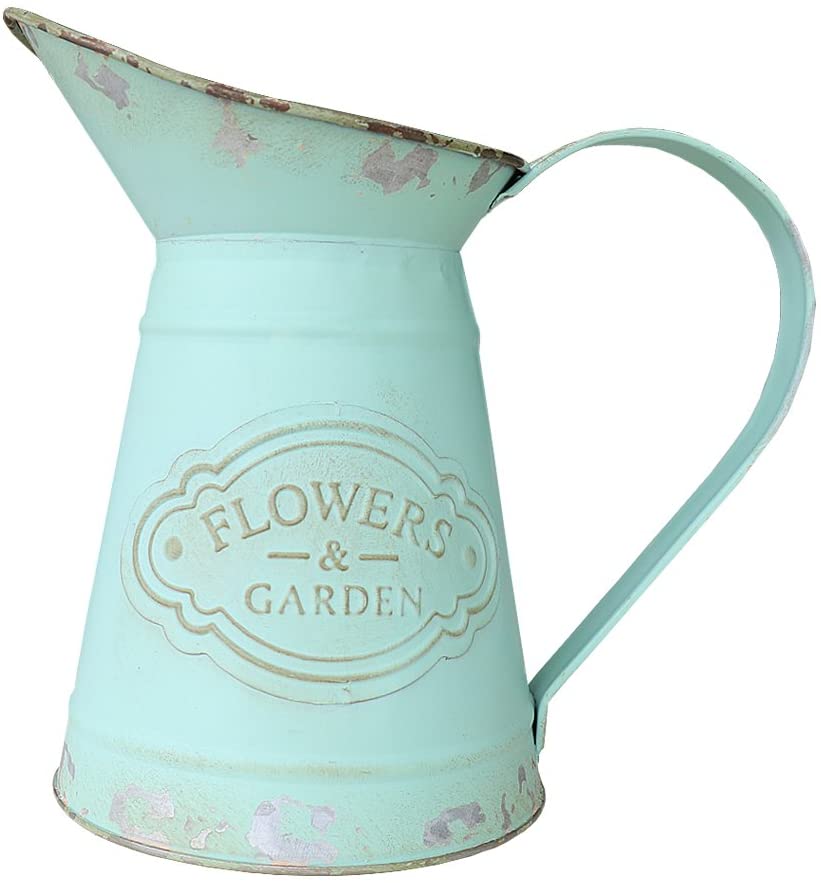 The petite size of this beautiful pitcher allows it to fit on any tabletop surface, and its charming design will complement room decor from bathrooms to kitchens. Use it to show off freshly-picked flowers from your garden or for small potted plants or flowers.
Spring is a time for rebirth and rejuvenated spirits. After a long winter, it feels good to do some cleaning and decluttering. It's also nice to start adding a few elements of color and style to bring in the new season. You can use these creative ideas as your foundation and then begin to add in Easter decorations as it gets closer to April. 
Read Next:
Spring Dresses for Prime Women
Freshen Your Home for the Spring
The post Spruce Up Your Home for Spring appeared first on Prime Women | An Online Magazine.