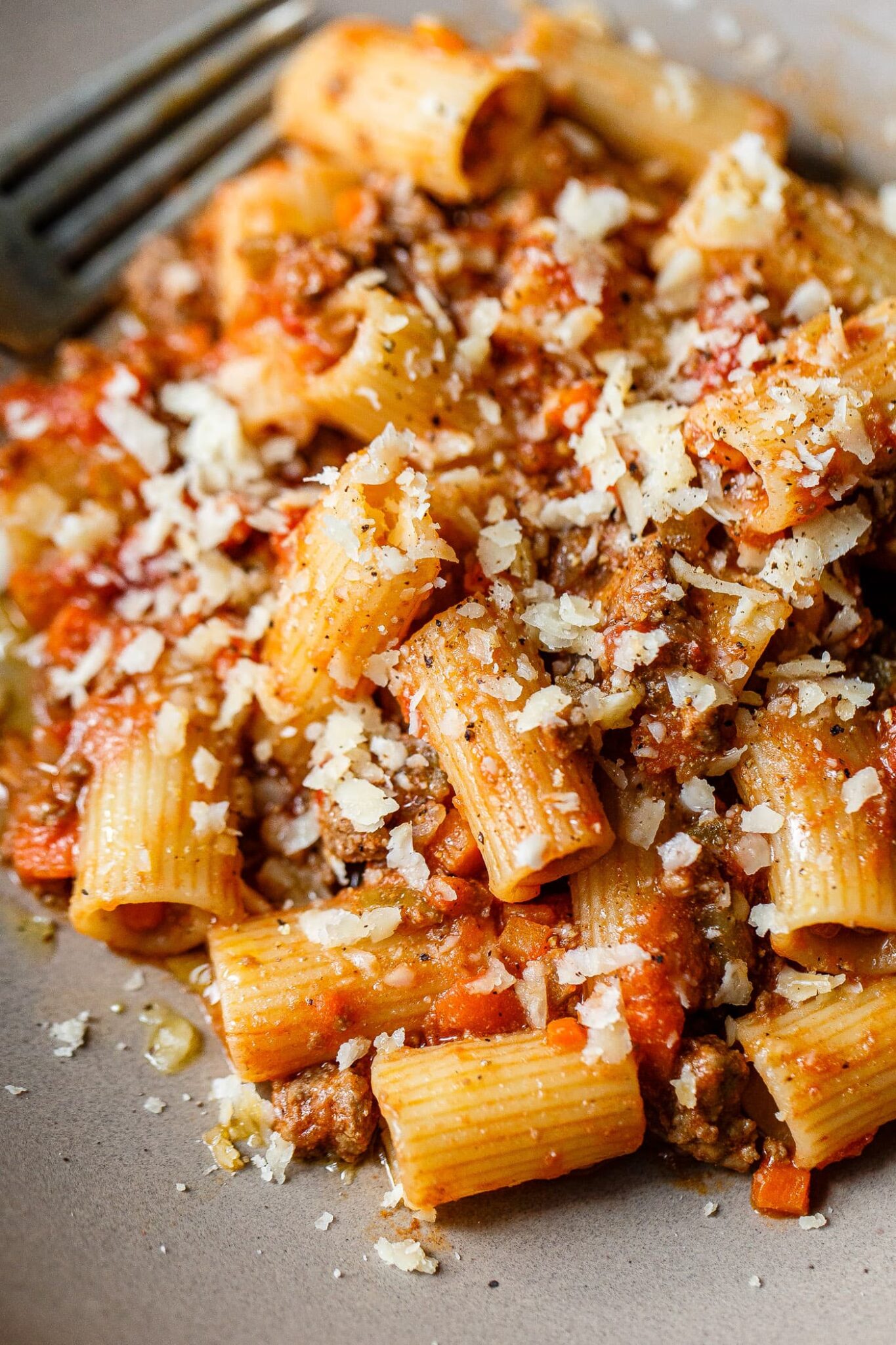 There is nothing more delicious and comforting than a true classic Italian Bolognese Sauce. If you're looking for an incredible pasta sauce to add to your recipe collection, look no further than this one.
This delicious bolognese is a light adaptation of the Marcella Hazan's bolognese from the famous cookbook, Essentials of Classic Italian Cooking. My version stays true to the original, but offers more detail, simplified ingredient quantities, and is slightly more tomato-forward in flavor.
I've made Marcella Hazan's Bolognese countless times over the years. We love to serve it for special occasions and holidays. This sauce is big on flavor and always, always delivers. It also makes a lovely meal to gift to friends and family (it's my go-to choice for Meal Trains!).
While the sauce is straight-forward to make, it does require several hours of simmer time, so it is a dish best planned ahead. If you're looking for an easier recipe, this Slow Cooker Bolognese Sauce is a great choice!
(more…)
The post Marcella Hazan's Bolognese first appeared on A Beautiful Plate.