When I want to impress my family over dinner, I always make sure to prepare a loaded and yummy meal that they can enjoy up to the last serving. Usually, my go-to recipes are anything that is easy and quick to prepare, and something that both kids and adults alike will enjoy. Just like this recipe idea by Soul Food Cooking on YouTube! This is now a staple in our household and a must at every family mealtime. Try it out and see for yourself, you'll love it for sure.
Ingredients:
1 pound of ground beef
3 tbsp of olive oil
1 box of ziti
2 (24 ounces) of marinara sauce
1 onion, chopped
3 cloves of garlic, minced
1 cup of ricotta cheese
3 tbsp of parmesan cheese
16 ounces of mozzarella cheese
1 tsp of basil
1 tsp of red pepper flakes
1 tsp of Italian seasoning
2 tsp of garlic powder
1 tsp of black pepper
1½ tsp of salt
Directions:
Step 1
Place a large pot filled with water on a stove, then add the ziti, and cook it according to package instructions. Once the pasta is cooked, drain off all the water, and set it aside. Place a skillet pan on a stove over medium-high heat, then add the oil, and let it heat up before adding the chopped onions. Saute the onions for a few minutes before adding the ground beef, then break them, and allow to cook until nice and brown. Season them with salt, pepper, and garlic powder, then give them a good mix, add the minced garlic, and continue to mix them until well combined. Add the marinara sauce, then mix to combine, and then cover the pan with the lid.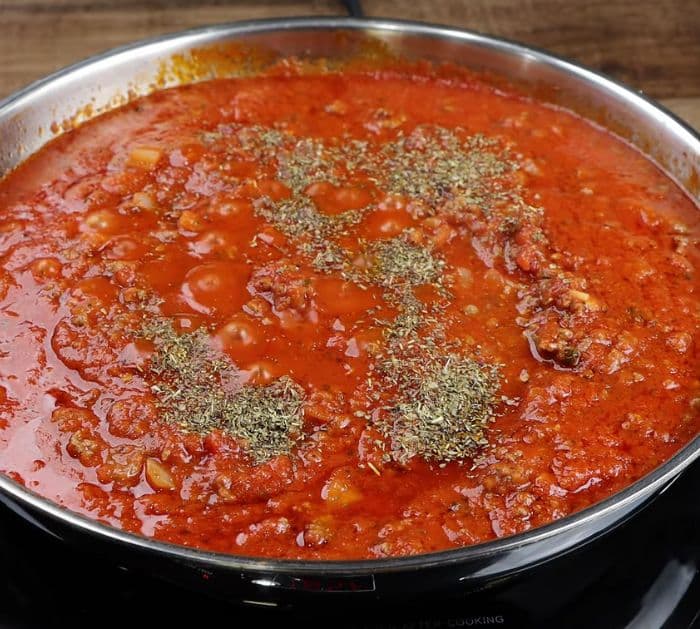 Step 2
Next, add the Italian seasoning, basil, and red pepper flakes, then give them a good mix and then cover to let cook. Once done cooking, turn off the heat, then reserve some for later, and pour the rest of the meat sauce into the pasta in a large mixing bowl. Mix them together until well combined, then spread the reserved meat sauce all over the bottom of a baking dish or casserole, and add half of the pasta mix spreading it evenly. Spread half of each kind of cheese on top evenly, then add the rest of the pasta on top, and the remaining cheese above the pasta. Place it inside the preheated oven at 350°F for about 25 minutes, then serve, and enjoy!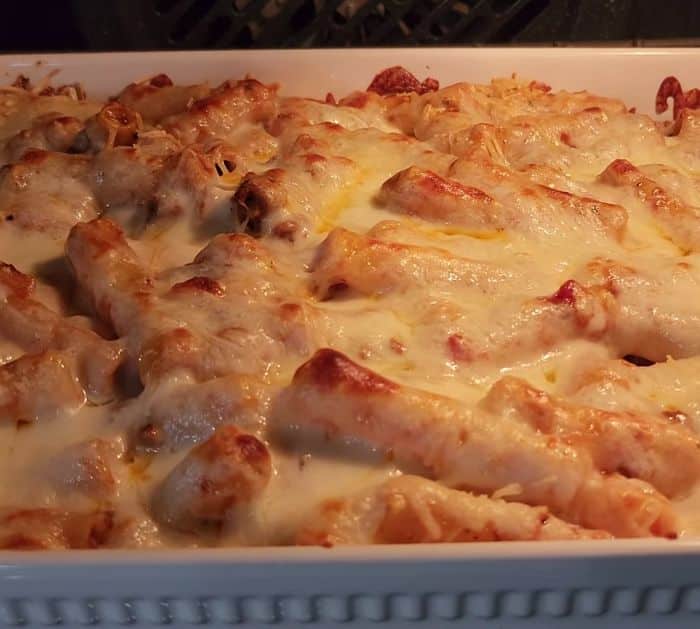 *All image credit belongs to Soul Food Cooking via YouTube. Follow and subscribe to his channel for more!
Easy-to-Make Loaded & Cheesy Baked Ziti
The post Easy-to-Make Loaded & Cheesy Baked Ziti appeared first on DIY Joy.