I bought a single bunch of bushy-topped carrots the other day. At first glance it was a good looking cluster – bright orange in color with vibrant greens still attached. But it was on second glance that I noticed the tiny carrots nestled beside their larger brothers and sisters. Some of the smallest carrots were no thicker than a knitting needle, not much longer than my pinky finger. I snacked on those after a quick rinse. The bigger guys I put to work in this skillet-tossed, herb-flecked white bean salad.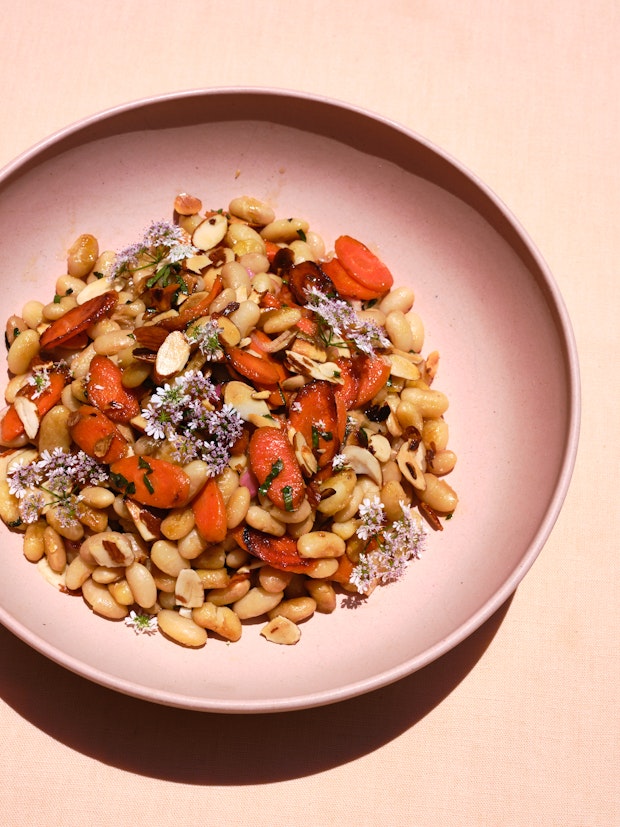 A Simple Skillet Bean Salad
This recipe isn't complicated. Warm, coin-shaped slices of golden, pan-fried carrots, white beans and chopped herbs are tossed with a tangy-sweet lemon shallot dressing. It tastes good the day you make it, even better the day after. And although it's certainly not as pretty, in my opinion, it might taste best on day three as the shallots infused the beans and the lemon mellowed.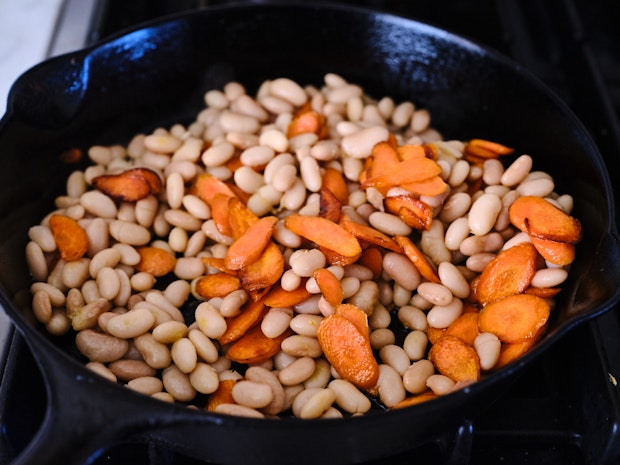 The Details
Carrots

: When shopping for carrots, look for young carrots with their greens still attached. This is one way you can get a good sense of whether the bunch is fresh or not. Can you use standard grocery store carrots? Sure! Look for bunches with smaller carrots if possible. Or if those aren't available, trim your carrot coins into half moons.

Beans

: On the bean front, I tend to cook the beans from scratch. I like a creamy, smallish white bean for this salad. Alubia beans,  Peruano beans, and cannellini beans have all worked great. And yes! You can use well-drained canned white beans if you want to throw this together on a whim.

Herbs

: I starting making this bean salad with dill. I like how dill is always a bit unexpected, and it works beautifully to cut the creaminess of the white beans, while maintaining an ability to stand up to the shallots and lemon juice. Basil is a nice alternative if you're out of dill. Cilantro is great. I mean it's hard to go wrong with your herb component. Use what you have.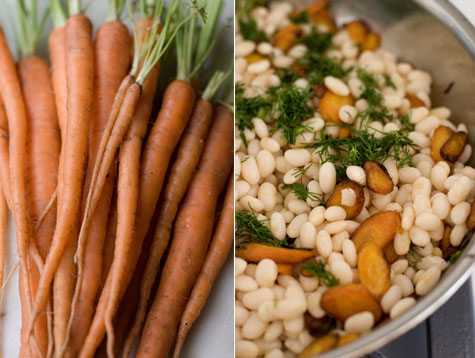 Make a Meal of It
This recipe has now been in our repertoire for a few years. One of my favorite things to do is make a double batch. It can hang out in the refrigerator for a couple days, no problem, and makes a great side to many meals. That said, I often turn it into a favorite dinner. Tossing the bean salad with any short pasta like penne, radiatore, or rigatoni and a bit of goat cheese is fantastic. To get a bolt of green into in the mix I often add broccoli florets, or asparagus segments to the pasta water at the last minute. Re-season with salt and lemon juice if needed.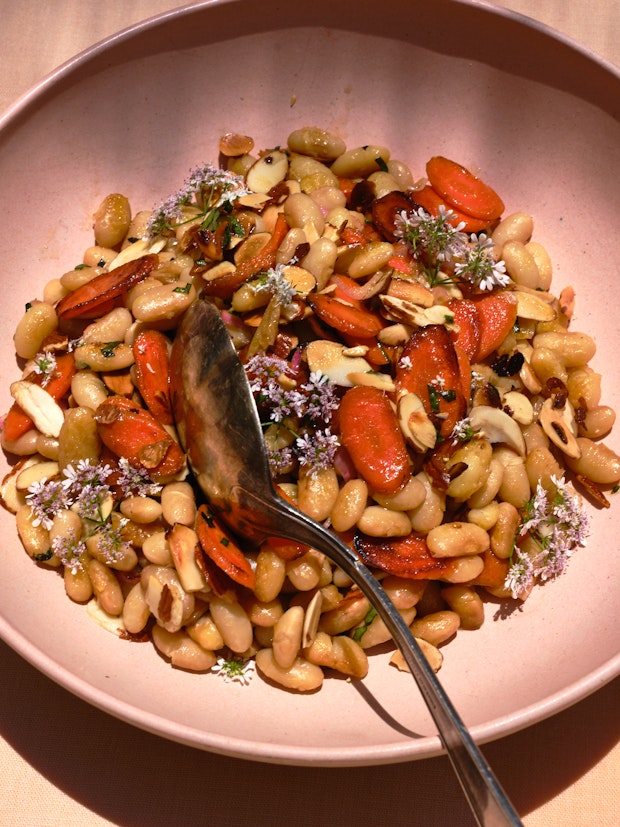 Variations
There are so many different ways to re-mix this bean salad. Once you have the base of skillet beans and carrots, playing around with the dressing can take it in dramatically different directions. For example, you can skip the lemony-shallot dressing and use a thinned out pesto instead. The crushed walnut sauce I use here is another option.  I've also done a roasted red pepper puree thinned out with olive oil and boosted with cayenne for another twist.
Rachel D. mentioned in the comments, "…I added fava beans that I found at the UN Plaza farmers market (I thought fava season was over but I guess not!) and some preserved lemon. Also added less than the 2 tb sugar and it was sweet enough." Love this idea.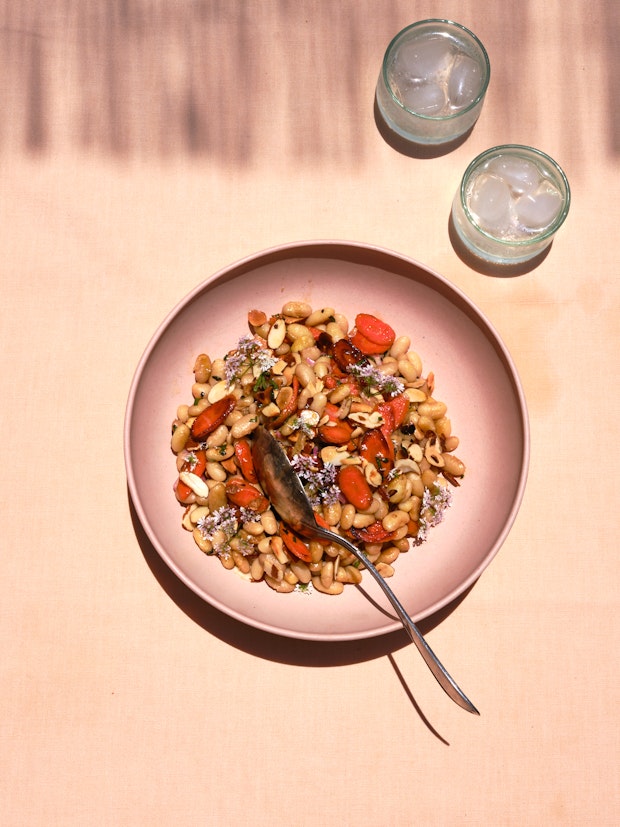 Continue reading Carrot, Dill & White Bean Salad on 101 Cookbooks