ALDI Finds for the week of 12/7/22 include brioche trees & stars, Christmas shaped pasta, Christmas gnocchi, wild herring, cat scratch houses, and more! Check them out below, and let me know what you want to Find this week.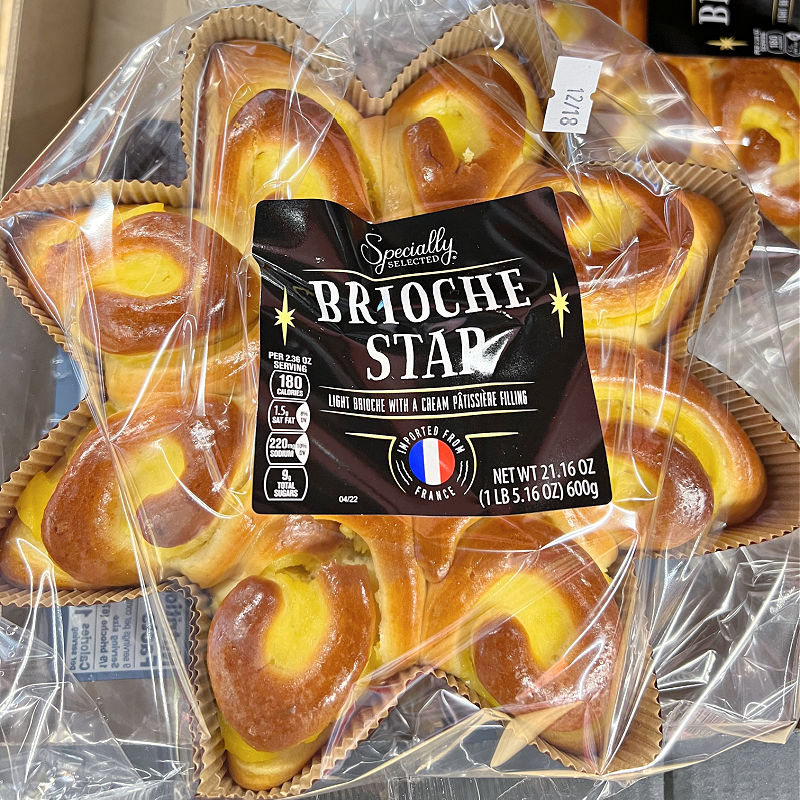 More fun holiday foods at ALDI again this week, so let's start with those. For instance, $6.99 will get you either a Specially Selected brioche star, or a chocolate chip or vanilla cream brioche Christmas tree.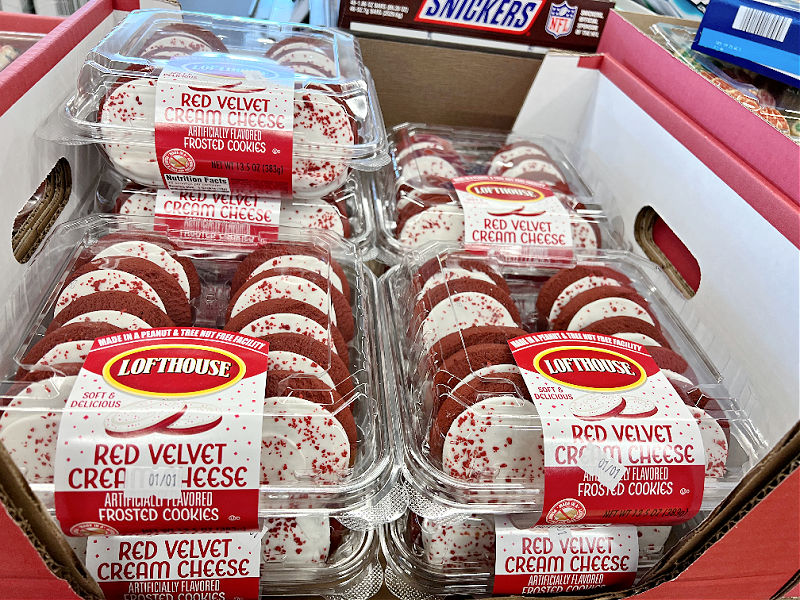 More baked or cookie type goods for your holiday season? Sure! How about:
L'Oven Fresh gingerbread or cranberry orange breakfast bread, $4.29
Lofthouse red velvet frosted sugar cookies, $3.95
Lofthouse holiday shortbread cookies, $3.89
Holiday brownies, $4.39
Kimberley's Bakeshoppe Christmas sugar cookies, $5.49
Specially Selected Scottish shortbread cookie tin, $11.99
Specially Selected compliments assorted cookies, $10.99
(The Scottish shortbread is tasty, but has gone up significantly; it was something like $7.99 back in 2020.)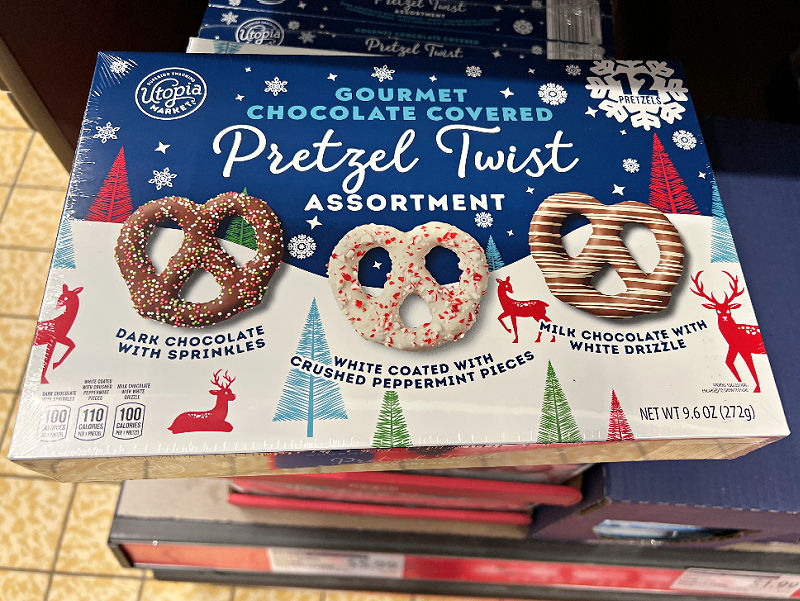 Some more deliciously holiday-themed foods in the pantry section of the Aisle of Shame this week, too. Look for:
Barissimo chocolate raspberry or peppermint 12 ct coffee cups, $4.49
Benner holiday teas, $2.49
Nature's Nectar sparkling sugar plum bottled 4 pack, $3.99
Benton's holiday creme wafer rolls, $6.99
Elf on the Shelf Christmas cake bites, $3.98
Choceur chocolate quinoa bites, $2.99
Utopia Market gourmet chocolate covered pretzel twists, $5.99
Benton's pecan meltaways, $9.99
Southern Grove winter trail mix, $9.99
Grove Place Market hot sauce gift set, $5.99
Specially Selected olive medley gift jar, $8.99
Food gifts are always a nice choice… or, maybe that's just me…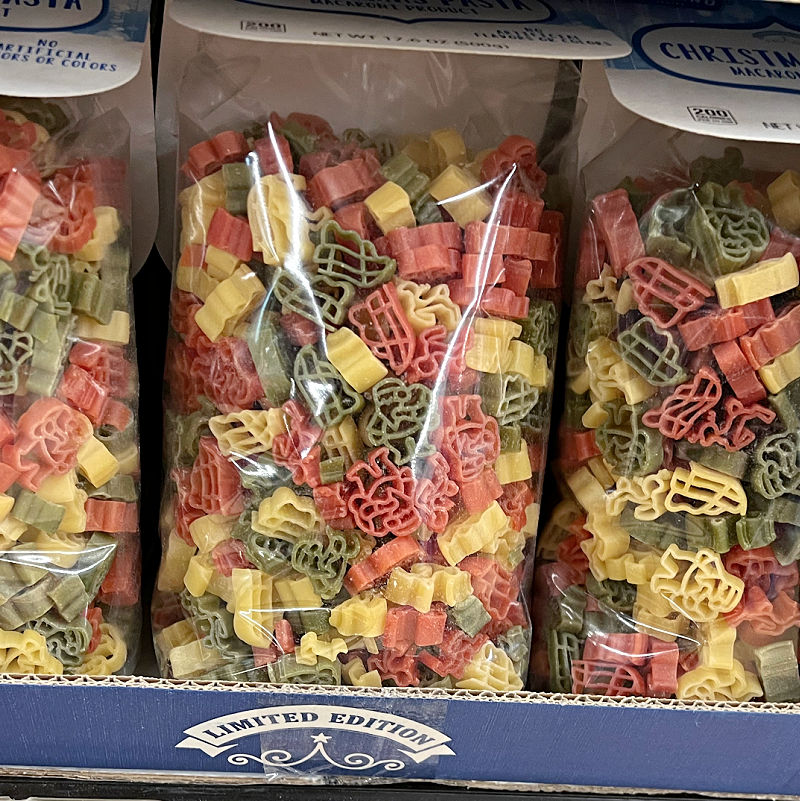 Holiday pasta is back, too. Choose from Reggano Christmas shaped pasta at $2.69, or Specially Selected gourmet pasta in glass for $7.99. (As always, be sure to cook the holiday shaped pasta al dente so that it doesn't fall apart.)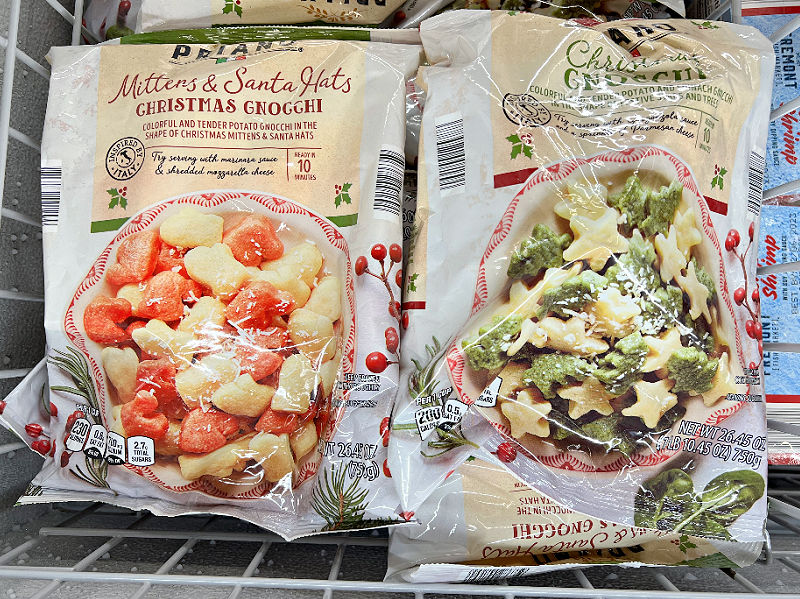 Speaking of holiday pasta, the freezer section brings you Priano Christmas gnocchi for $4.19 a bag. Choose from stars & trees, or mittens & hats.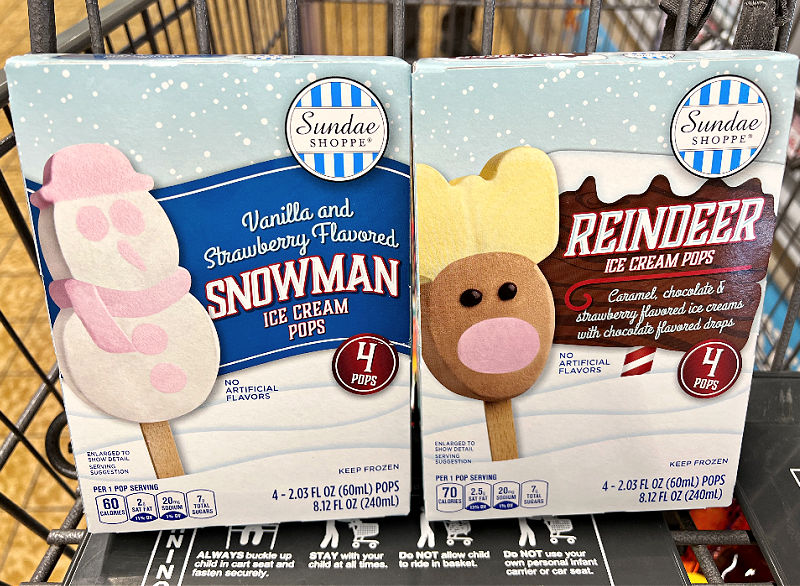 Also in the freezer section, you'll find Sundae Shoppe holiday character ice cream pops. Each 4-ct box will run you $2.39.
Both advertised and unadvertised ALDI prices can vary by store and by region. Here are more of the top ALDI Finds for the week of 12/7/22. (You may also Find some on 12/4/22 in Sunday ad markets, or if your store tends to put products out early.)
Top ALDI Finds this week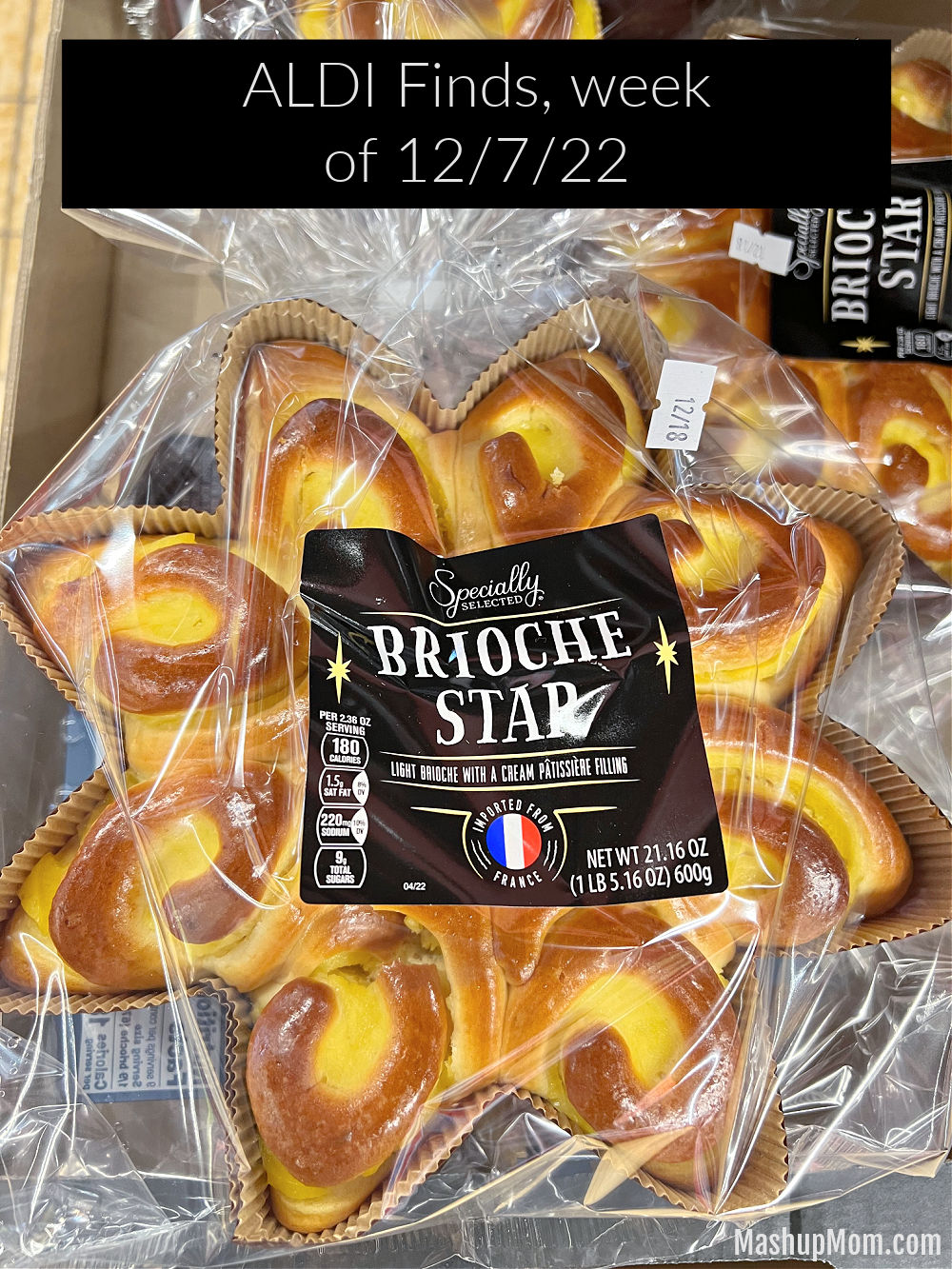 Beyond our specifically holiday-related foods this week, let's talk about ten more food Finds, food Finds, forty-two non-Food Finds, and several new seasonal holiday Finds. Let me know what you're planning to pick up, this week of 12/7/22.
Ten new ALDI food Finds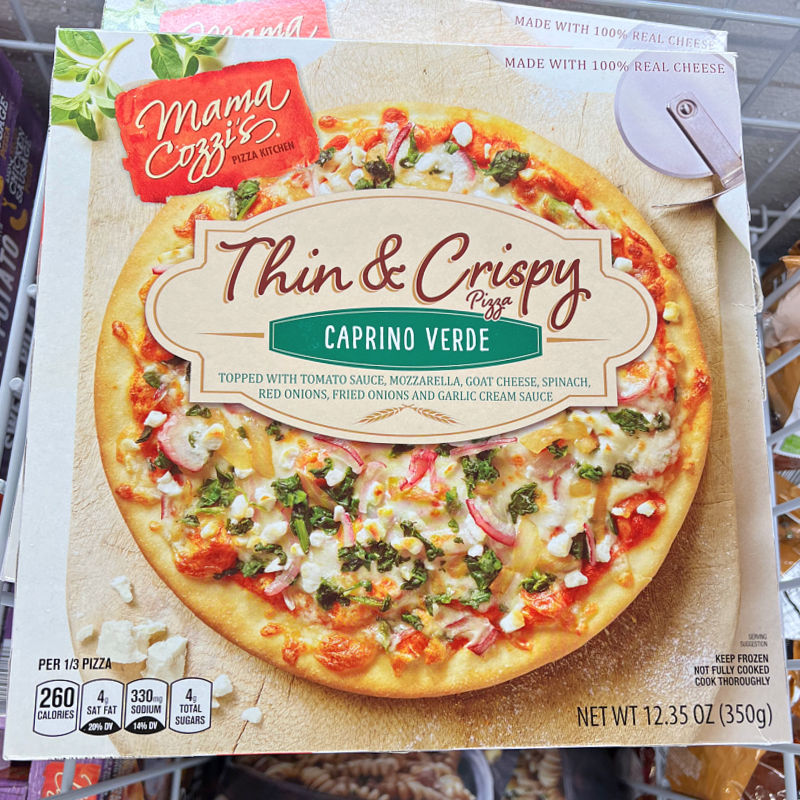 Let's talk more food now!
Diamond 32 oz mixed nuts in shell, $7.95
Southern Grove extra large roasted & salted pistachios 17 oz, $9.99
4 oz BelGioioso burrata, $2.79
Appetitos spinach & cheese or chicken & pesto blossoms
Mama Cozzi's caprino verde or buffalo mozzarella pizza, $4.29
Maple Leaf Farms 10 oz boneless duck breast, $9.99
Specially Selected mini cinnamon swirl or hazelnut pastries, $4.99
Fresh seasoned boneless pork loin roast, $2.99/lb
Never Any fresh ground bison, $7.99 for 16 oz
Specially Selected 8.45 oz truffle oil, $9.95
OK, most of the food is really holiday themed this week, isn't it?
Fishy food Finds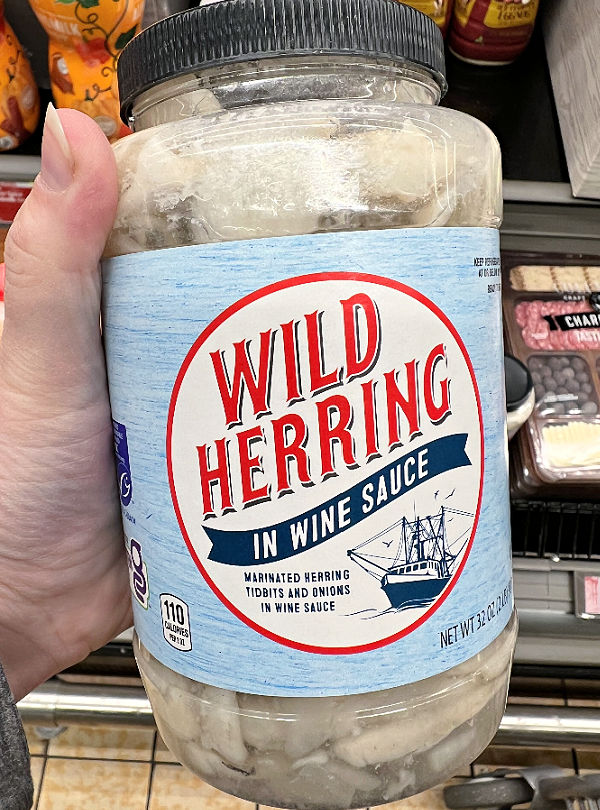 These yummy big 32 oz jars of Fremont Fish Market wild herring in wine sauce are back, $6.99 each.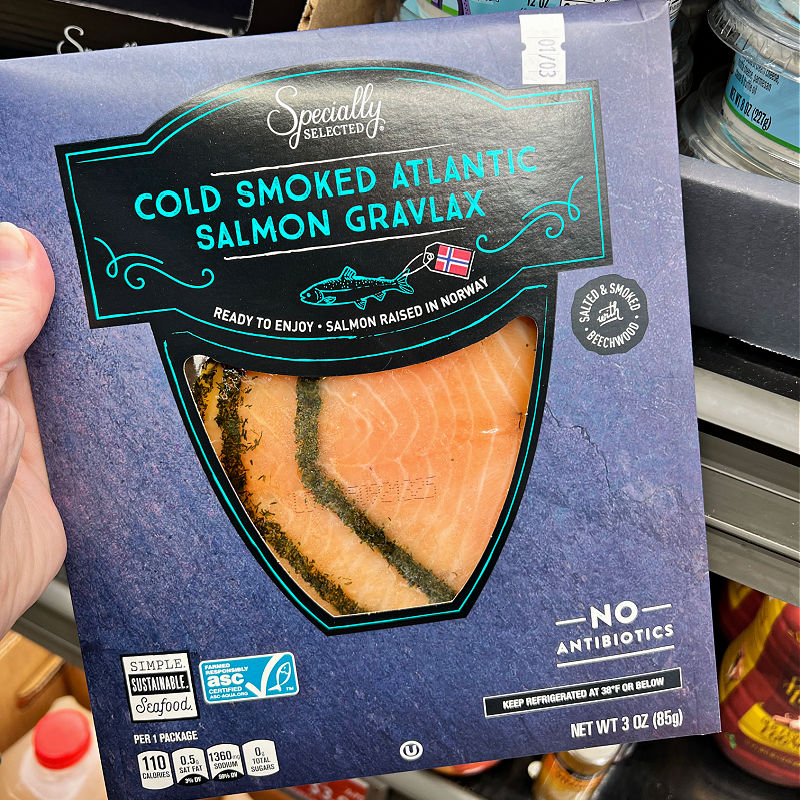 Also in the refrigerated deli section, look for Specially Selected cold smoked salmon gravlax at $4.39 per 3 oz package, as well as a 9 oz Specially Selected cold smoked salmon trio for $12.99. And while we're talking salmon, in the meat section this week, fresh stuffed Atlantic salmon will run you $9.99 per 16 oz pack.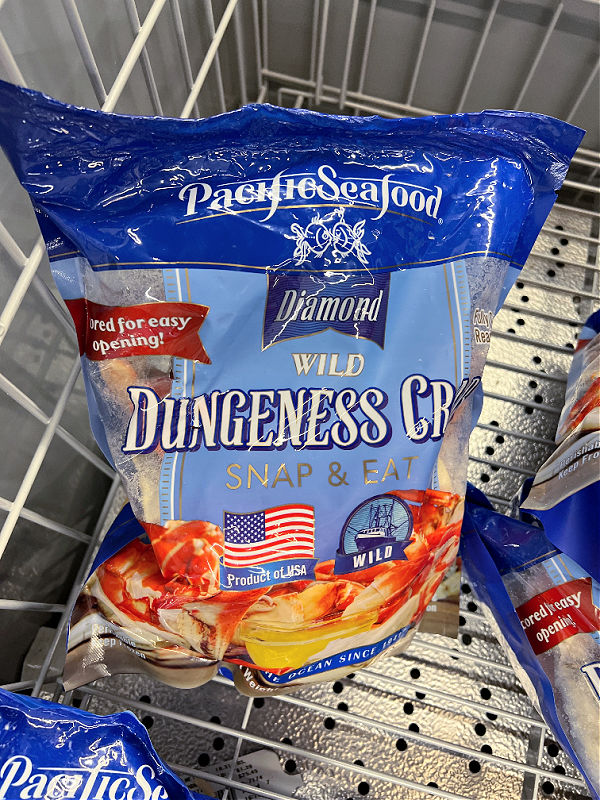 In the frozen section, you have several seafood options to check out. Try:
Snap & eat Dungeness crab, $45.99 per 32 oz bag
Specially Selected 8 oz North Atlantic lobster tails, $13.99
Specially Selected 6 oz Maryland or boardwalk style crab cakes, $7.99
The crab looks so good every time it rolls around, but Dungeness crab is just so darn pricey…
Forty-two ALDI non-food Finds this week
Heart to Tail holiday cat scratching playhouses are back, at $8.99 this year. (Above, our older one in use — they have different designs this year, but you get the idea!) We have a bunch more non-food Finds this week, too:
MORE Advent calendars — the Bee Happy craft calendar for $12.99, or the Moser Roth 12 Days of Christmas calendar for $5.99
Mini holiday cypress tree, $6.99
Crofton holiday wood board, $9.99
Ambiano single serve espresso machine, $79.99
Crofton 2 pack Moscow mule mugs, $8.99
Huntington Home candle wax warmer set, $12.99
Huntington Home cool mist ultrasonic aroma diffuser, $19.99
Huntington Home essential oil, $4.99
Huntington Home velvet basket, $9.99
Huntington Home luxe candle, $12.99
Ferrex 12V cordless rotary tool kit, $24.99
WORKZONE multi-tool gift box, $12.99
Adventuridge 2-pair thermal socks, $6.99
Memory foam slippers, $8.99
Lily & Dan children's warm lined boots, $19.99
Serra sneaker booties, $19.99
Children's PJs, $9.99
Serra Ladies' 3-piece hat, gloves, scarf set, $9.99
Bee Happy 52-piece magnetic tiles, $19.99
Nintendo Super Mario plush, $7.99
Visage gel mask or facial set, $7.99
Dentiguard kids' sonic electric toothbrush, $19.99
Desk mat, $12.99
Easy Home ergonomic laptop stand, $29.99
Pure Being assorted premium dental dog chews, $5.99
Heart to Tail large frosted dog bone, $3.29
Heart to Tail mini frosted assorted dog treats, $4.29
Heart to Tail cat bed, $14.99
Heart to Tail gingerbread dog biscuits, $3.19
Heart to Tail holiday rawhide stocking, $6.49
Heart to Tail rawhide bone or candy cane, $5.29
Heart to Tail 15 pack cat toys, $4.99
Heart to Tail pet boots, $7.99
Pure Being whole or split antler, $7.99
Heart to Tail holiday pet sequin sweatshirt, $6.99
Crane tabletop wood games, $9.99
Hinkler activity binder, $7.99
Licensed gadget decals, $4.99
Crane kickboxing trainer, $29.99
Bauhn ring light with remote, $12.99
Bauhn tilting wall mount, $19.99
Licensed Playstation or Xbox headlight, $19.99
Some nice gift-y ideas, especially for our furry friends. Also, look for a number of licensed holiday toys ranging from Mr. Potato Head to WowWee Fashion fidgets.
New longer-term seasonal Finds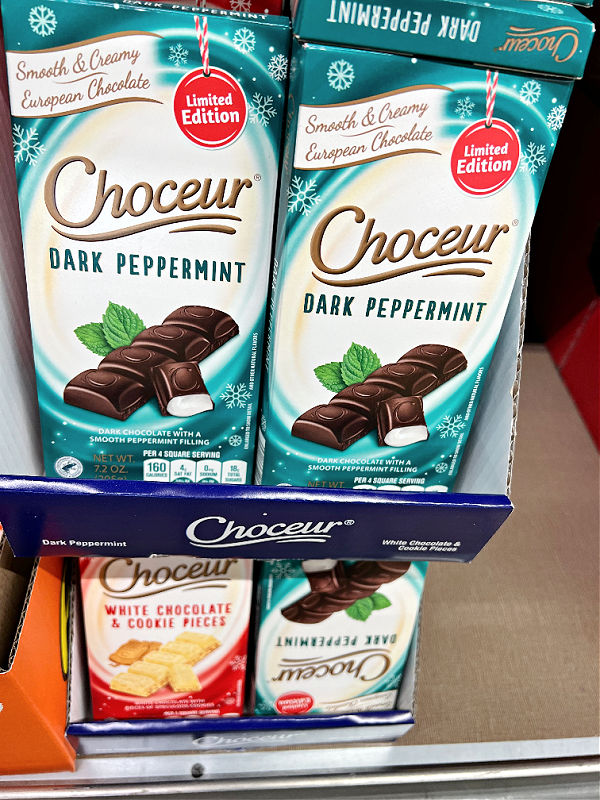 These seasonal Choceur chocolate bars weren't tagged in my store, but they sure look good. Other recent holiday food Finds of the season include:
Bake House Creations chocolate thumbprint cookies, $3.55
Early Harvest Greek extra virgin olive oil, $8.95
Clancy's Italian toast, $2.49
Specially Selected pasta nests, $4.49
Specially Selected gourmet pasta, $2.49
Roth flavored Havarti, $3.29
Specially Selected salamini morsels, $2.99
Jarlsberg/Old Amsterdam imported cheese wedges, $3.89
Specially Selected premium pasta sauce, $3.99
Keep looking for new ideas for those charcuterie boards.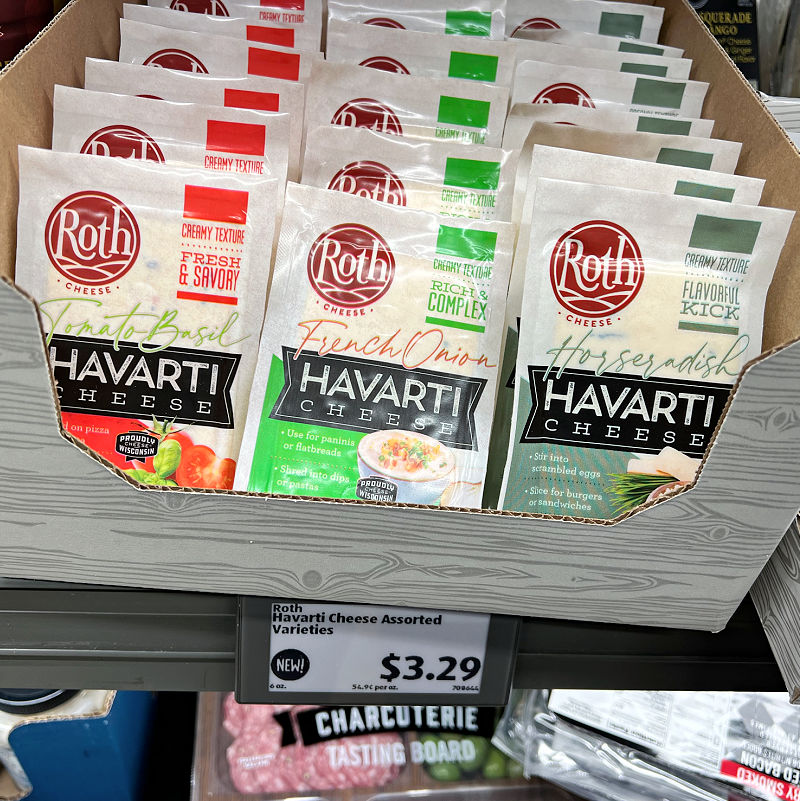 See previous ALDI Finds roundups for additional seasonal Finds, and check out ALDI's seasonal products page for much, much more. Note that prices may vary by region.
What's Up with ALDI Finds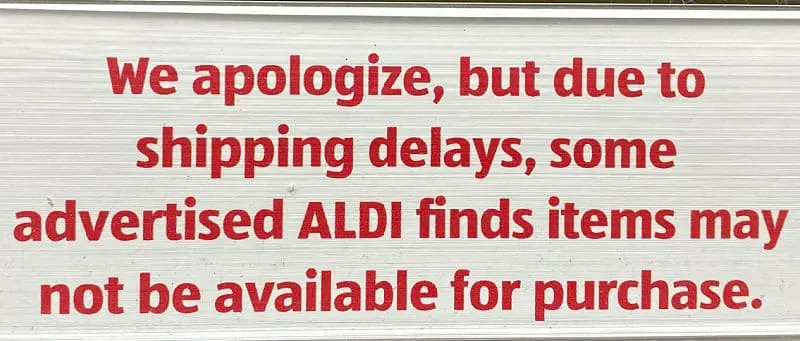 What's up with ALDI Finds? These are limited time special buy items, and are available in stores only while supplies last. If you spot something you like, be sure to pick it up while you can. See also: What is the ALDI Aisle of Shame?
Before shopping for new Finds this week, you might also wish to visit the ALDI Finds product delays page. Because of ongoing shipping delays and materials shortages affecting ALDI and many other retailers, certain advertised products may not be available in all locations.
Finding the Finds
Where do you Find all of this week's special buys?
Check out the "ALDI Finds" and current weekly ad tabs (or mobile menu choices) on the ALDI site to window shop from home.
Products mentioned in this post were either spotted in store or are from the ad starting 12/7/22 in Sunday ad markets, 12/4/22 in Wednesday ad markets. What caught your eye among this week's ALDI Finds?