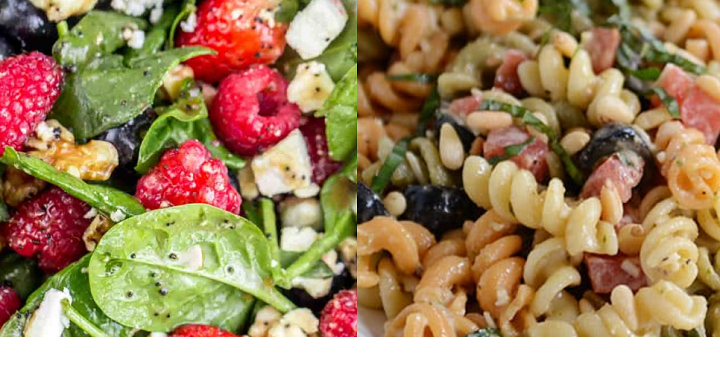 It's so hot where I live! We are getting into the 100 degree days which make me melt. Every day when it comes to dinner time, I hate turning on the oven. So, I try and find some cool and refreshing dinners that doesn't heat up the house. Salads are the perfect solution. If your kids don't eat the salad, then make these for lunches and have them for leftovers for yourself! Seriously, I could eat these everyday.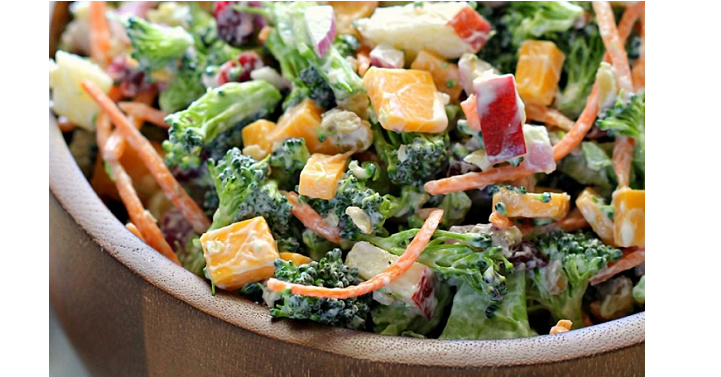 1. Loaded Broccoli Salad by Six Sisters Stuff. This is one of my all time favorite salads. You can buy the big bag of broccoli from Costco and make this for a week! Yum.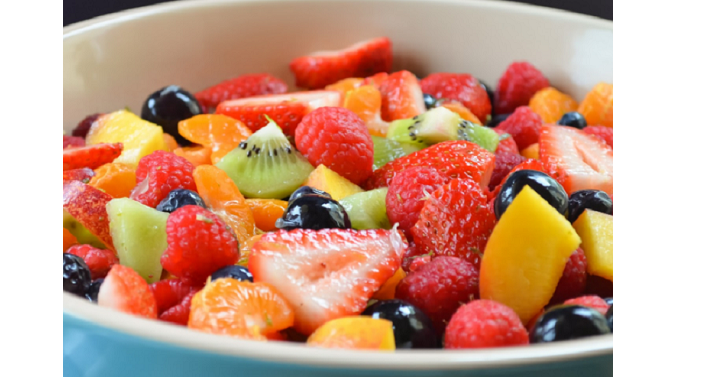 2. Summer Berry Fruit Salad with Honey Lime Glaze by serena bakes simply from scratch.  If you need something cool and refreshing, this is the salad to make. It would be the perfect side to any grilling meal.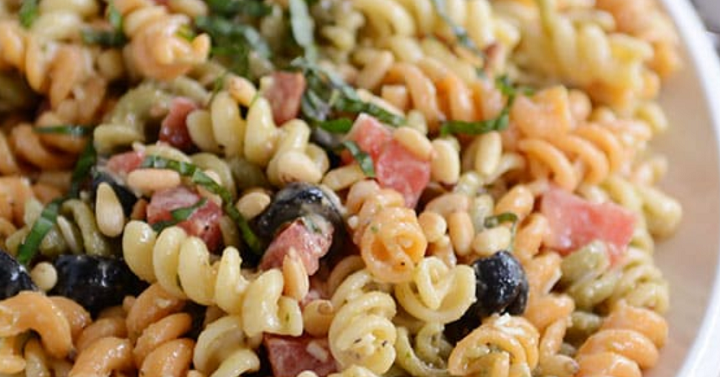 3. Tri-Color Pasta Salad by Mel's Kitchen Cafe. A good pasta salad is the perfect meal during the summer. This could totally be eaten as a meal. If you want protein you can add a little canned chicken. Yum.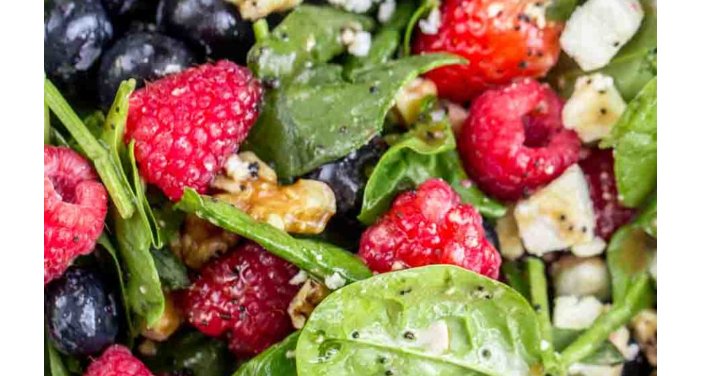 4. Strawberry Spinach Salad by Valentinas Corner. This is my mother's all time favorite summer salad. It would be a yummy lunch one for you and your friends! Buy some yummy bread from your local bakery and this would be a hit.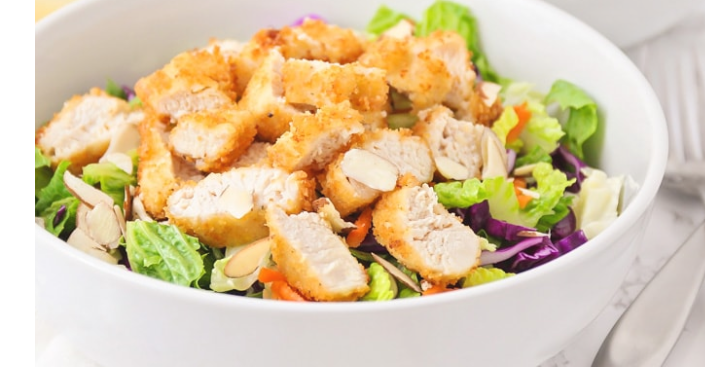 5. Applebees Oriental Chicken Salad by Lilluna.  Okay, if you haven't had an Applebees Oriental Chicken Salad, then you're missing out. Now you can make the copycat at your own home! If you want the super easy way, you can buy pre-made breaded chicken tenders and just throw them in this salad. A yummy summer dinner ready in just a few minutes.