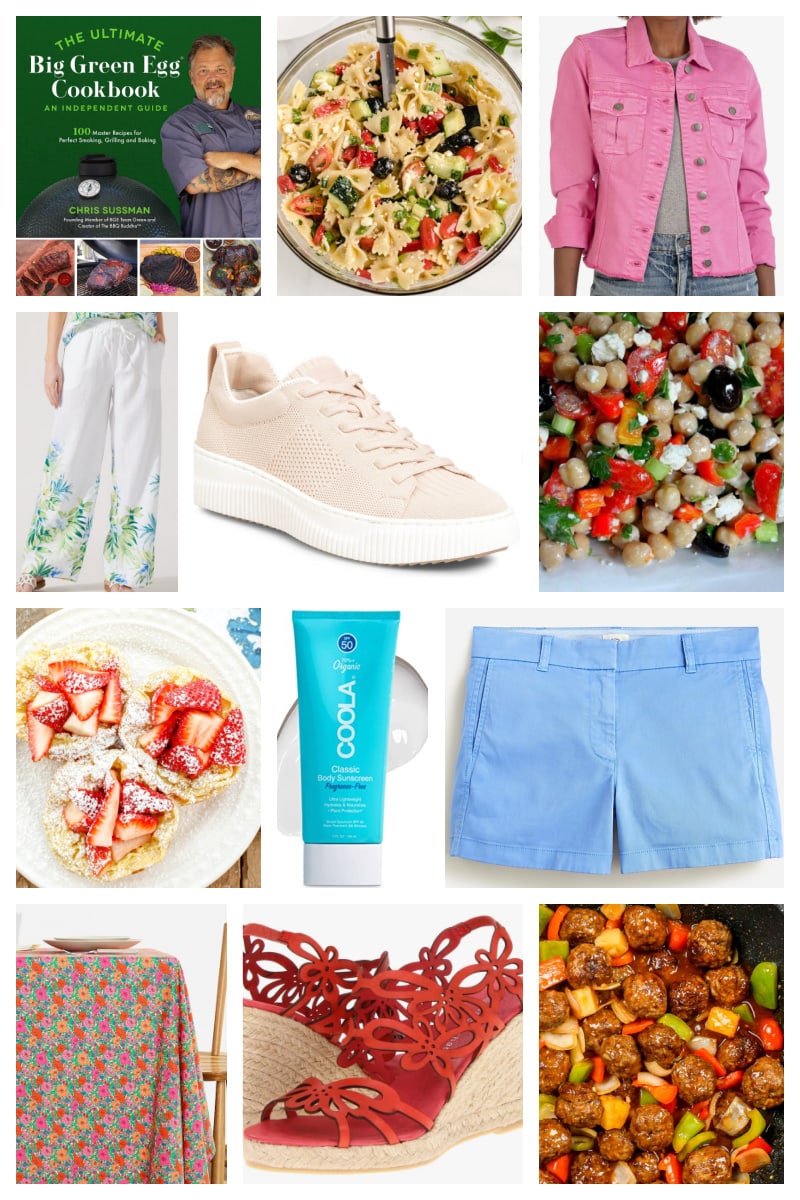 Hi Friends!
Here's my weekly post sharing about what's going on in the world of RecipeGirl, as well as some fun links to things I've come across lately. So here it goes: following are 10 things to share with you this week- everything from recipes to shopping to a few fun articles and more. There are a few affiliate links included here and there. Enjoy!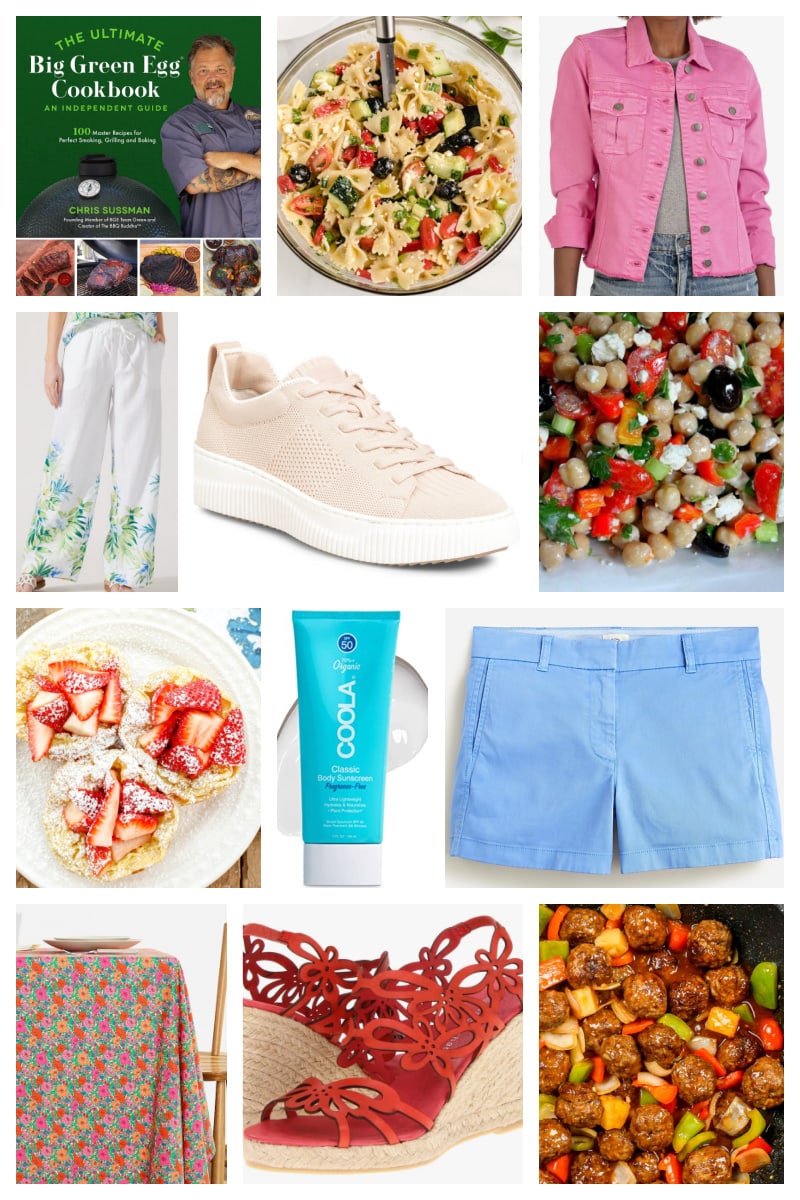 Favorite Party Salads!

Fun Shopping Finds:

Instagram accounts to follow:

What I'm watching and reading:
I binge watched Obsession on Netflix when I was traveling. It's a good one. Disturbing because there's an obsessive affair going on! It's extremely steamy and there is nudity, so you've been warned!!!
The Girl in the Blue Mustang is a great true-crime podcast, and it kept me engaged the whole time!

Fun Recipes I've spotted on the internet this week:

Here's what's going on in my life:
As you read this, I'm in Dallas attending my son Brooks' college graduation! Brooks is our only son, so this was a highly anticipated event. Several family members flew to Dallas to help us celebrate. I'll share more about the festivities and Brooks' job choice next week.

Catch up on food-related news of the week:

Products I'm loving:
Have you considered getting an electric smoker for the Dad in your life for Father's Day?
This tablecloth is gorgeous.
Look for Salmon Rub Seasoning Blend at Trader Joe's. It's surprisingly pretty good!
I've had melanoma, so I'm kind of a fanatic about using really good sunscreen. I love this brand of sunscreen. It's pricy, but it's worth it. They have a spray version too.
This bag sealer (with good reviews) is pretty darn cool!
If there is a Dad in your life who is an absolute Porsche fanatic, he may go nuts over this coffee table book.
Look for the Pendleton Packable Blanket at Costco. It's great for summer picnics and the beach!
Here's my favorite eye liner. I buy the UZI dark gunmetal shimmer. I've used it for years!

Let's make something "no-bake!": 

Next Week's Recipes:
On RecipeGirl: Sugar Free Chocolate Cupcakes, Crunchy Shrimp with Toasted Couscous and Ginger-Orange Sauce and Easy Cheese Danish
On RecipeBoy: Cake Batter Doughnuts
On RecipesForHolidays: Cajun Walnuts for National Nut Day!
Have a wonderful week!
XO 
Lori (RecipeGirl)
The post 10 Things to Share #31 appeared first on Recipe Girl®.