This tortellini pasta salad recipe is quick and easy to make anytime of the year, and full of the best savory flavors!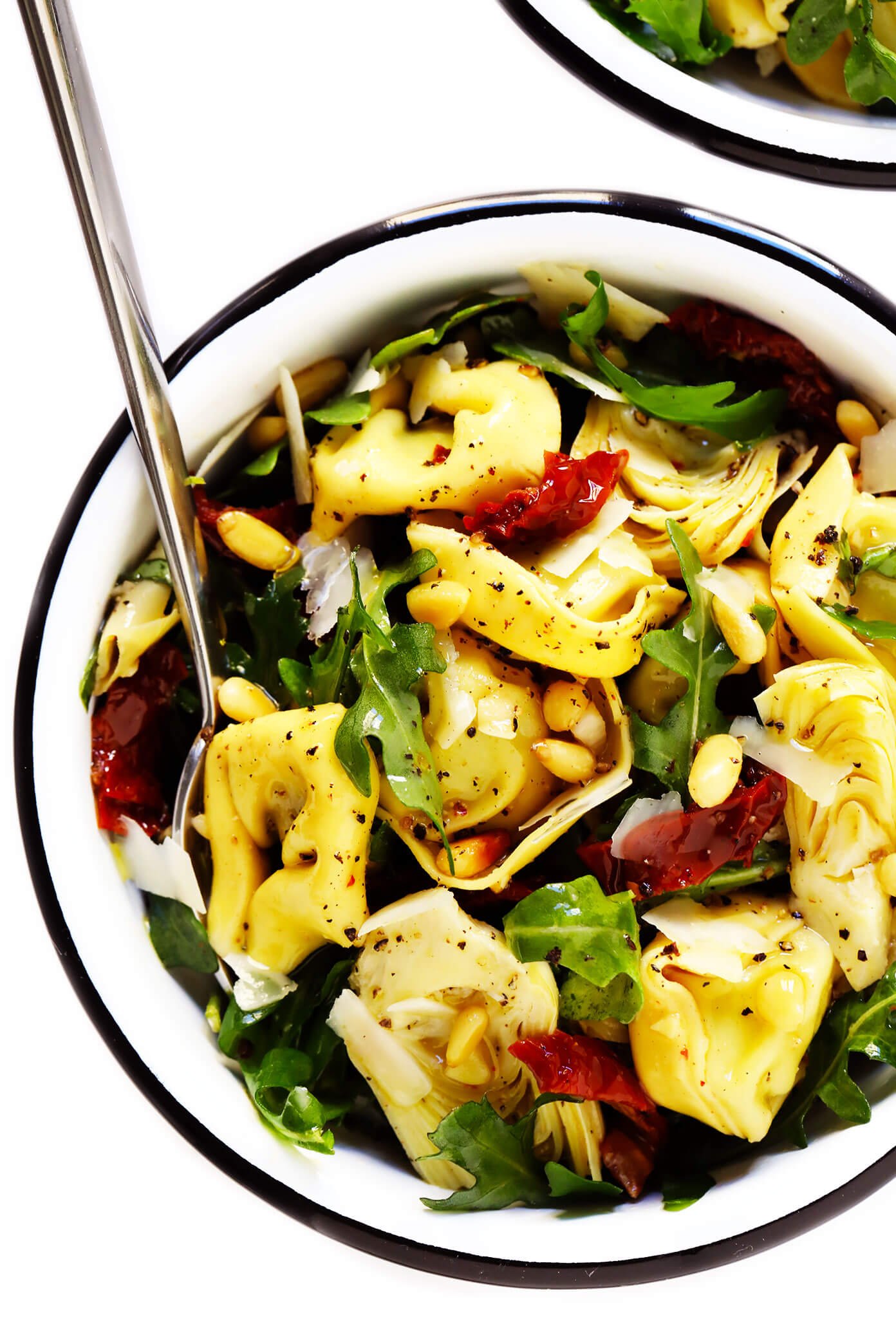 Meet my new anytime-of-the-year tortellini salad recipe.
This one initially came about as I was trying to come up with a festive red-and-green dish to bring to a Christmas party. But it ended up being so delicious that its for sure going on our regular pasta salad rotation from here on out.
Mainly, I love this tortellini pasta salad recipe because its made with super-simple pantry and refrigerated ingredients that are easy to source year-round. (As in, no need to settle for watery fresh tomatoes or lackluster fresh veggies this year when theyre not in season!) Instead, just reach in your pantry for a jar of artichoke hearts and sun-dried tomatoes, pick up a few packages of fresh tortellini and baby arugula the next time youre at the store, toast up a a handful of pine nuts and whisk together a quick vinaigrette. Then in less than 15 minutes, the most flavorful easy pasta salad will be yours to enjoy this holiday season or anytime of the year.
Serve it up cold or warm, use it as an appetizer or main dish, make it gluten-free or vegan if youd like the options to customize this versatile recipe are pretty endless. Lets make a quick batch!