Tandoori Chicken Salad Recipe with Step by Step Pictures.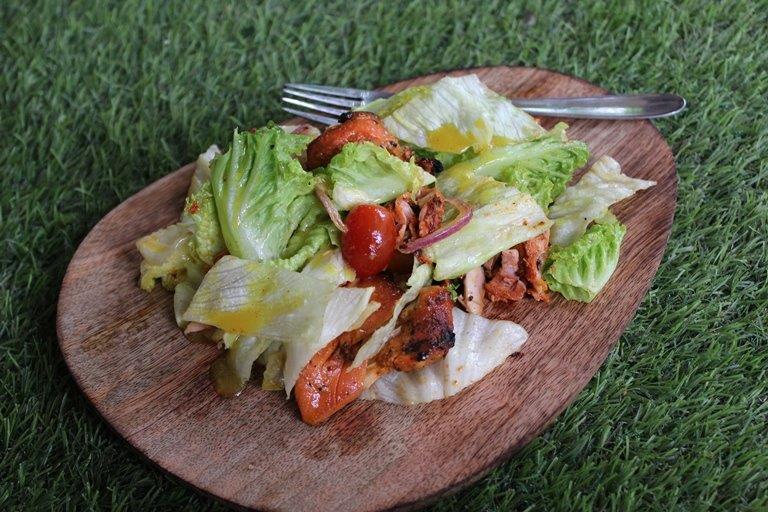 Lettuce, onions, cherry tomato salad which is tossed in mustard honey dressing. This salad is bomb and taste amazing.
If you have leftover chicken lying around then this is a delicious salad to make. It is great to put in lunch box too. You can serve it with some bread slices or some dinner rolls and you have a yummy lunch.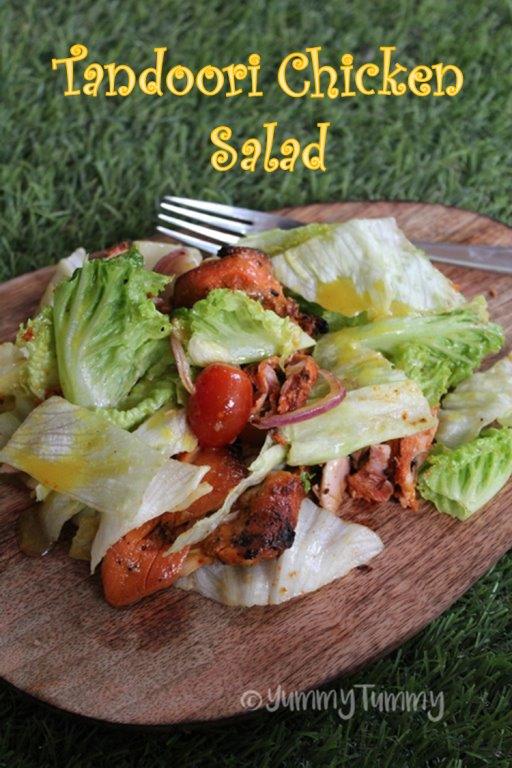 Hope you will give this a try and let me know how it turns out for you.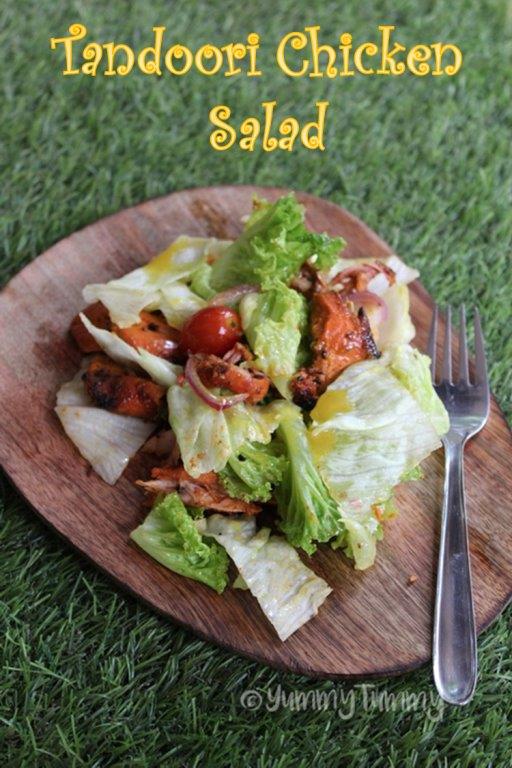 Tandoori Chicken Salad
Delicious tandoori chicken salad which not only taste amazing but is super easy to make. Spicy and tangy all at the same time.
Ingredients
Ice berg Lettuce - 3 cups
Regular Green Lettuce - 2 cups
Tandoori Chicken - 3 cups chopped
Honey Mustard Vinegar Dressing (Recipe here)
Onion - 1 sliced
Cherry Tomatoes - 1 cup
Instructions
Mix all ingredients in a bowl.
Pour over dressing and gently toss.
Serve.
Pictorial:
1)Take Iceberg lettuce in a bowl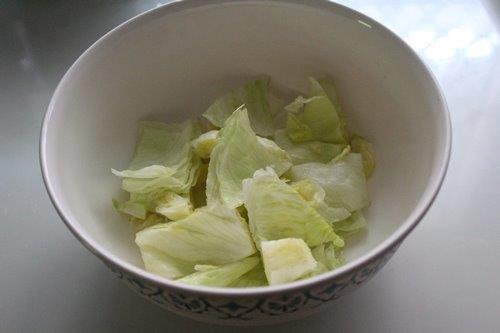 2)Take some regular lettuce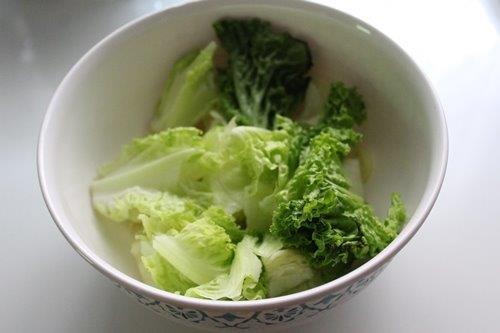 3)Add in sliced onions and cherry tomatoes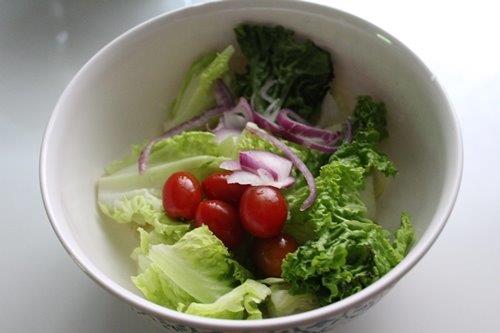 4)Take some tandoori chicken. Recipe here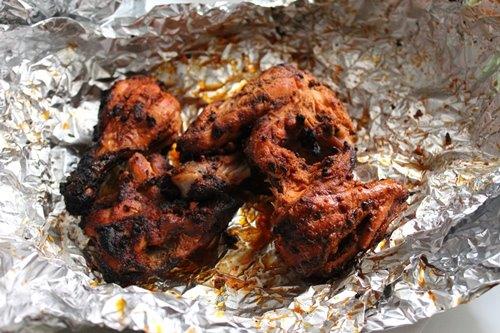 5)Chop some meat into it.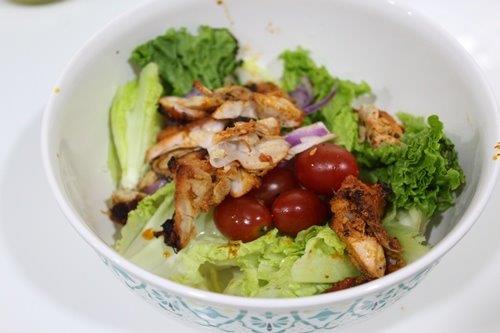 6)I made honey mustard vinegar dressing.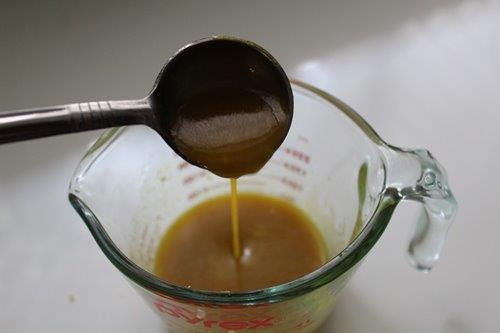 7)Pour them in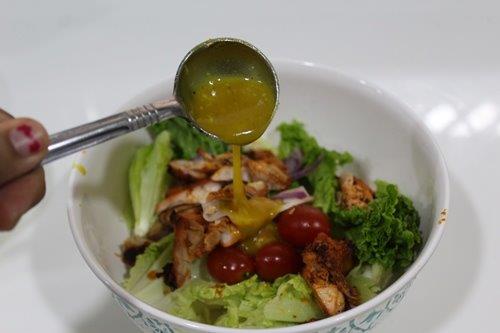 8)Toss well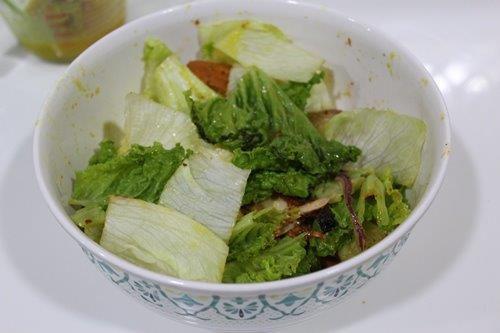 9)Serve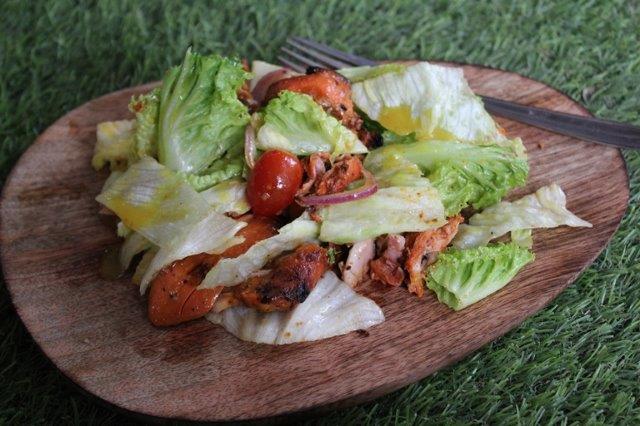 Some more salad.
Cold Pasta Salad
Mango Salad
Pineapple Salad
Lettuce Salad
The post Tandoori Chicken Salad appeared first on Yummy Tummy.