This delightful Savory Galette is ideal for lunch or brunch. The combination of fresh asparagus, cherry tomatoes, and creamy goat cheese, all encased in a golden free-form pie crust, creates a simple yet luxurious dish or appetizer.
If you're looking for more veggie-packed meals and sides, don't miss our White Vegetable Lasagna, Summer Pasta Salad, or Fresh Veggie Pasta with Garlic and Parmesan. We also love making Grilled Corn and Veggie Salad, Black Bean Roasted Corn Salad, and Broccoli Cauliflower Salad.
Be sure to sign up for my email… to get new recipes and ideas in your inbox!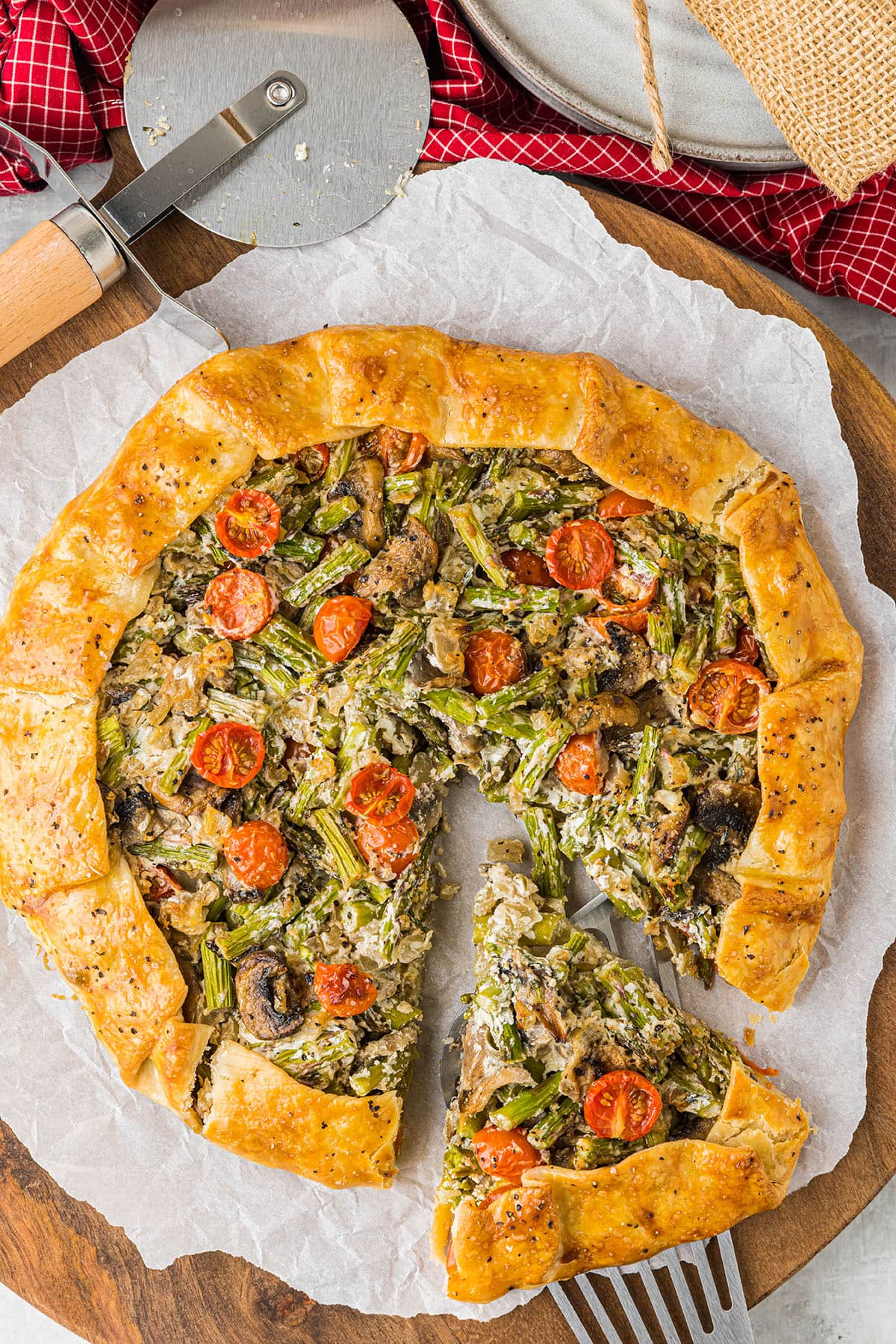 Why We Love An Easy Savory Galette
This rustic yet elegant savory vegetable pie recipe is made even more delicious with spring vegetables and chèvre. Pie doesn't just have to be just for dessert!
Easy – Since a traditional galette requires so much less precision than making a pie, no pie-making skills are needed. Heck, we even use store-bought pie crust. Easy is the name of this game!
Versatile – With lots of different vegetables tucked into a golden brown crust, change up the veggies to your liking and serve as a main dish or as hors d'oeuvre at your next cocktail party with a bottle of your favorite red wine.
An excuse to eat pie for dinner! – Packed full of nutrients and the inclusion of creamy cheese will please even picky eaters. I mean, who's going to say no to pie?
Great way to use up extra veggies laying around!
(more…)
The post Savory Galette With Asparagus And Tomatoes appeared first on TidyMom®.