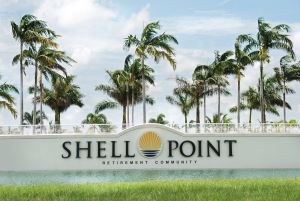 If you are looking for a retirement community or assisted living facility, check out the Shell Point Retirement Community in Florida. There's even an active vegetarian group there that hosts veg events.

Shell Point Retirement Community
13921 Shell Point Plaza
Fort Myers, FL 33908
(800) 780-1131
(239) 466-1131
https://www.shellpoint.org
Independent Living, Assisted Living Apartments, Skilled Nursing Beds
Has an active vegetarian group doing activities.
Sample vegetarian dishes: Eggplant Meatballs Over Angel Hair Pasta and Eggplant Roulade.
Sample vegan dishes: Black Bean Sweet Potato Burger; Falafel Platter; and Beet Poke Bowl that contains bean sprouts, edamame beans, mango, avocado, and ponzu marinated red beets over red and white quinoa.
For more retirement communities and facilities that serve veg meals, go to
https://www.vrg.org/seniors/senior_vegan.php
Please let us know about any other veggie-friendly senior communities that we should add to the list. Send to vrg@vrg.org