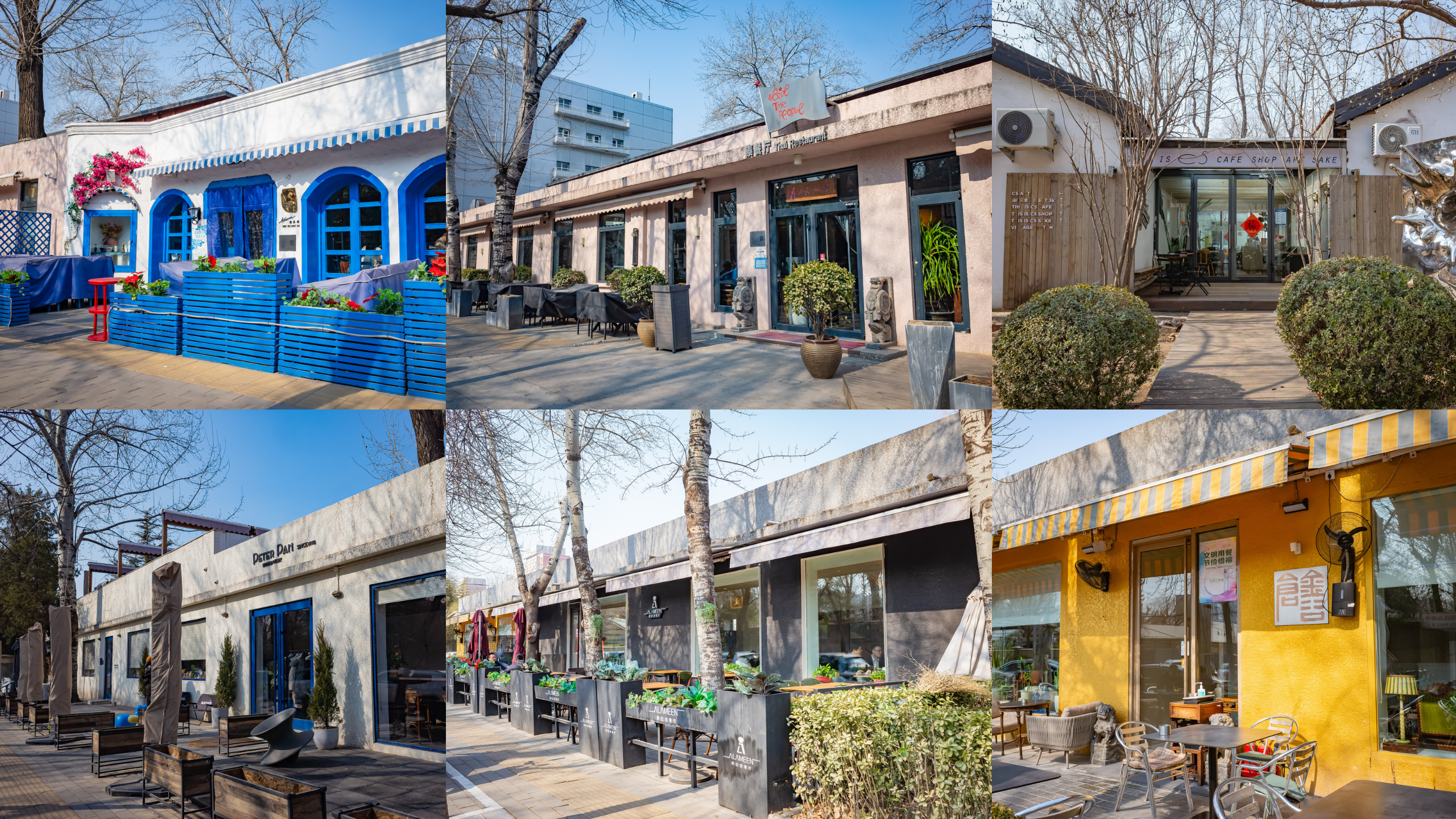 Just north of the bustling Sanlitun Taikooli area lies what is often referred to as the "embassy area" due to the numerous embassies situated there. Among said representatives of various world governments and tree-lined streets lie a number of restaurants and eateries, many of which have a long history in the capital. The majority of these are located along two streets: Sanlitun Xiwujie, running east to west, and Sanlitun Beixiaojie, running north to south. 
Today in our part one of restaurants in the Sanlitun embassy area we'll be taking a look at the restaurants along Sanlitun Xiwujie, following up with a part two exploring those on Sanlitun Beixiaojie in the coming days.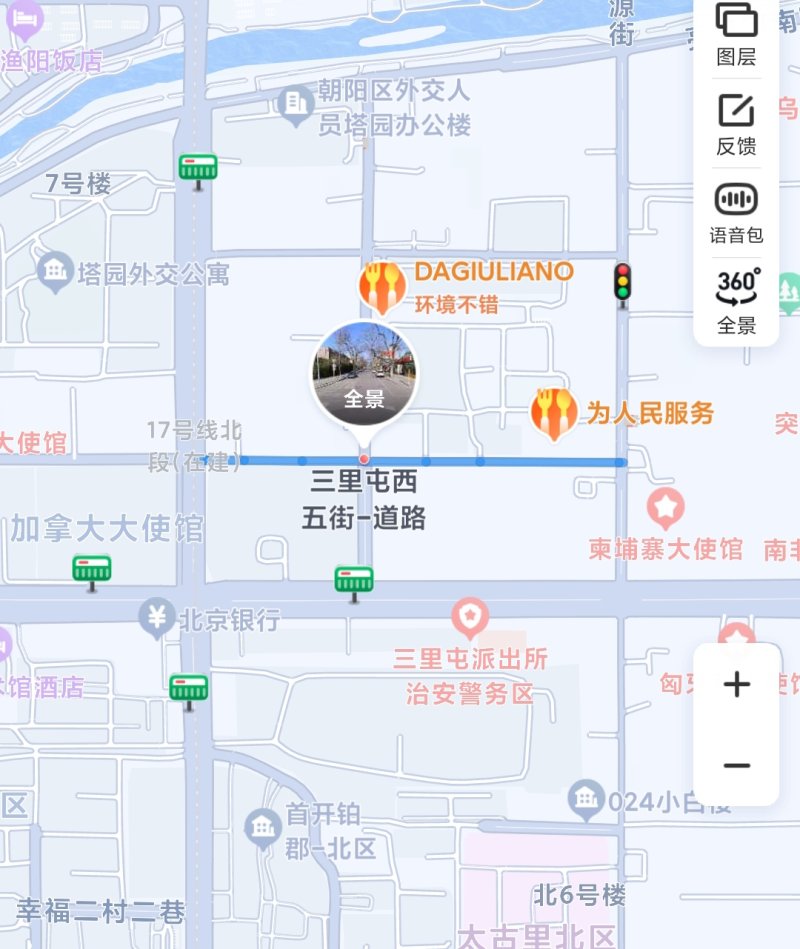 Athena
Beijing's only Greek restaurant, Athena is a staple in the capital's food and beverage industry having opened up almost two decades ago. With its bright blue and white exterior channeling Mediterranean vibes and ample outside seating it's a perfect summer spot, but also has a large indoor seating area for the colder weather. 
Now, there won't be any plate smashing here but they do serve up a number of traditional Greek dishes and some of the must try ones are their Dolmadakia (RMB 58), Greek Moussaka (RMB 118) and Athena Souvlaki (RMB 89). Or if like me you love to share and try a bit of everything they have some great shared dishes like the Appetizers Assortment (RMB 128) or Greek Mixed Grill Platter (RMB 138/small, RMB 228/big).
Athena  
1 Sanlitun Xiwujie, Chaoyang District
朝阳区三里屯西五街1号
Phone: 010-64646036 / 15701270479
---
Serve the People
One of the capital's longest running Thai restaurants, Serve the People has been... serving Beijingers Thai food since 1998. With plenty of indoor and outdoor seating it's a great shout whatever the weather, though as is the case with many restaurants in the embassy area it is a particularly nice spot to sit outside during those warmer months. 
They've got a pretty extensive menu and bets are whatever Thai dish you're craving it's going to be on there. From classics like Tom Yum Goong (RMB 118), Pad Thai (RMB 45) or the always refreshing Papaya Salad (RMB 55) to more extravagant dishes like Yellow Roche Shrimp Curry (RMB 168) or Steamed Fish with Lemon (RMB 188) there is plenty to choose from. 
Serve the People
1 Sanlitun Xiwujie, Chaoyang District
朝阳区三里屯西五街1号
Phone: 010-84544580
---
C5café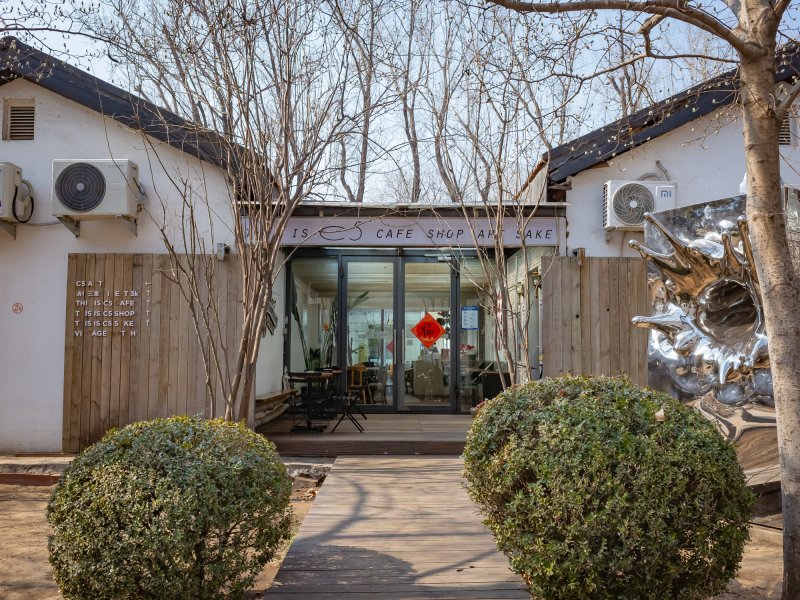 An arty coffee shop just tucked up off Sanlitun Xiwujie, C5café takes its name from the gallery, C5 Art Space, situated next door. This shop specializes pour over coffee (RMB 40-58) with rotating brews from countries like Ethiopia, Columbia, and Guatemala. If pour over isn't your thing they also have your usual Lattes (RMB 38) and Americanos (RMB 30) etc. They also do an excellent Affogato (RMB 48) for those wanting something more indulgent. They've also got a range of baked goods available as well.  
C5café 
Building F, Sanlitun Xiwujie, Sanlitun, Chaoyang District 
朝阳区三里屯西五街5号F座
Phone: 13720018013
---
Peter Pan 
Another long term resident of the Sanlitun embassy district, Italian restaurant Peter Pan opened up way back in 1998. With a large indoor seating area as well as outdoor seating in front and a rooftop there is no shortage of space here and its pared down, minimalistic design both inside and out give off an unassuming vibe. 
Serving up traditional Italian fare, they have a wide range of pizzas (RMB 68-129). Some not to be missed include the Calzone Farcito (RMB 129), the Napoli (RMB 89) and the Capricciosa (RMB 109). They also have a number of classic pasta dishes including Lasagna (RMB 98) along with main courses, appetizers and desserts (their Tiramisu (RMB 65) is a must try). They also do a great lunch time set menu deal with two courses (starter and main) for RMB 88 or four courses for RMB 148.
Peter Pan
Sanlitun Xiwujie (west of the main entrance to Jingyi Dasha), Chaoyang District
朝阳区三里屯西五街京谊大厦写字楼大门口西边
Phone: 010-64651661 / 17611661998
---
Alameen
A Middle Eastern Restaurant that opened up in 2009, Alameen keep things simple with their understated decor. Offering up a variety of Middle Eastern favorites this is a perfect spot for people who love to share food. If you're looking for your meat fix the Grilled Lamb Leg (RMB 298) is a must, or the Grilled Mutton Kababa (Shukal) (RMB 88) for those wanting something smaller. Another recommendation is thier variety of Kibbeh dishes such as Kibbeh with Mutabbal (RMB 78) or Kibbeh with Yogurt (RMB 88).
Alameen
2 Sanlitun Xiwu Lu, Chaoyang District
朝阳区朝阳区三里屯西五街西2号
Phone: 010-84517489
---
Gold Barn 金谷仓餐厅
One of the few Chinese restaurants in this area, Gold Barn is one for spice lovers with a penchant for Sichuan cuisine. Must try dishes include their Sour Fish 酸菜鱼 suāncàiyú (RMB 169), Spicy Chicken 辣子鸡 làzǐjī (RMB 99) and Twice Cooked Pork with Bamboo 干笋回锅肉 gàn sǔn huíguōròu (RMB 89). 
Gold Barn 金谷仓餐厅
(Xiwujie) 1 Sanlitun Beixiaojie, Chaoyang District
朝阳区三里屯北小街1号(西五街)
Phone: 010-64637389
READ: Early Bird Tickets for Hot and Spicy Festival 2023 Now on Sale!
Images: Uni You