Pasta will always be my favorite comfort food. Today, I tried this easy one-pot taco spaghetti meal by Catherine's Plates on Youtube for dinner, and it's not what I expected it to be. It was so delicious, so much better than what I expected. This dish is definitely a winner! Serve it at home, and everyone will surely not stop talking about how good this recipe is.
Ingredients:
2 lbs of ground beef
1 tablespoon of cooking oil
1 medium yellow onion (diced)
6 tablespoons of taco seasoning or 2 packets
1 can (14 oz) of corn
1 can (10 oz) of tomatoes with green chilis
6 cups of chicken broth
12 oz of uncooked spaghetti
salt and pepper
1 cup of shredded cheddar cheese
1 cup of Monterey jack cheese
2 tablespoons of parsley or cilantro chopped for garnish
Instructions:
Step 1:
Place a large pot or dutch oven over medium-high heat and add 1 tablespoon of cooking oil. Add diced onion and let it cook until softened and lightly browned. Season it with salt and pepper. Next, add 2 lbs of ground beef and break it into small pieces. Cook until thoroughly browned.
Step 2:
Add the taco seasoning and mix. Next, add the corn, tomatoes, and chicken broth. Break uncooked spaghetti in half then add to the pot. Stir well, turn the heat to high and bring it to a boil. Be sure is submerged in liquid. Place the lid on the pot and turn the heat to low. Cook for about 13 to 15 minutes or until the spaghetti is cooked tender. Stir it occasionally to keep the pasta from sticking to the bottom of the pot.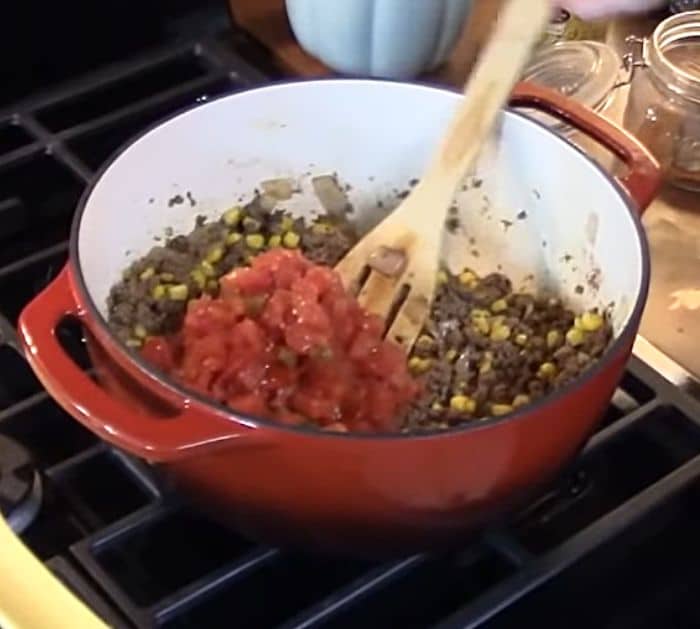 Step 3:
Turn off the heat, once the pasta is tender. Add shredded cheddar cheese and Monterey jack cheese on top of the pasta. Place the lid back on the pot for about 5 minutes to allow the cheese to melt. After that, garnish it with parsley and cilantro.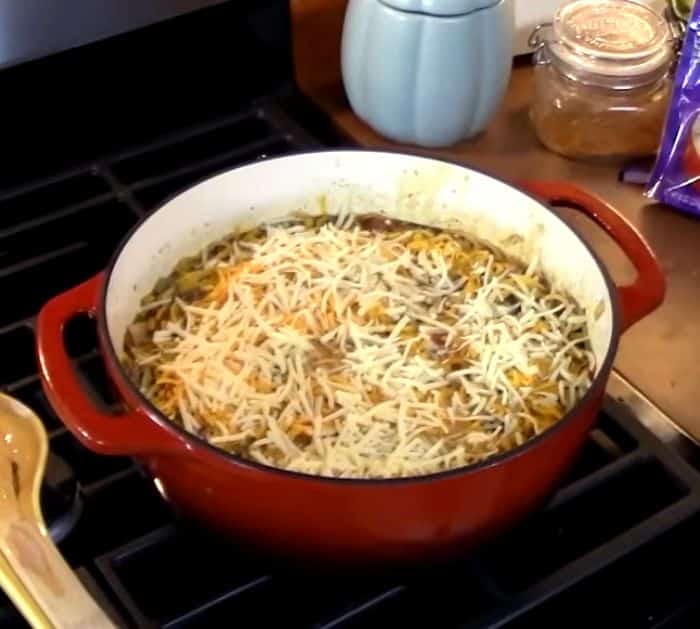 Easy One-Pot Taco Spaghetti Meal
The post Easy One-Pot Taco Spaghetti Meal appeared first on DIY Joy.