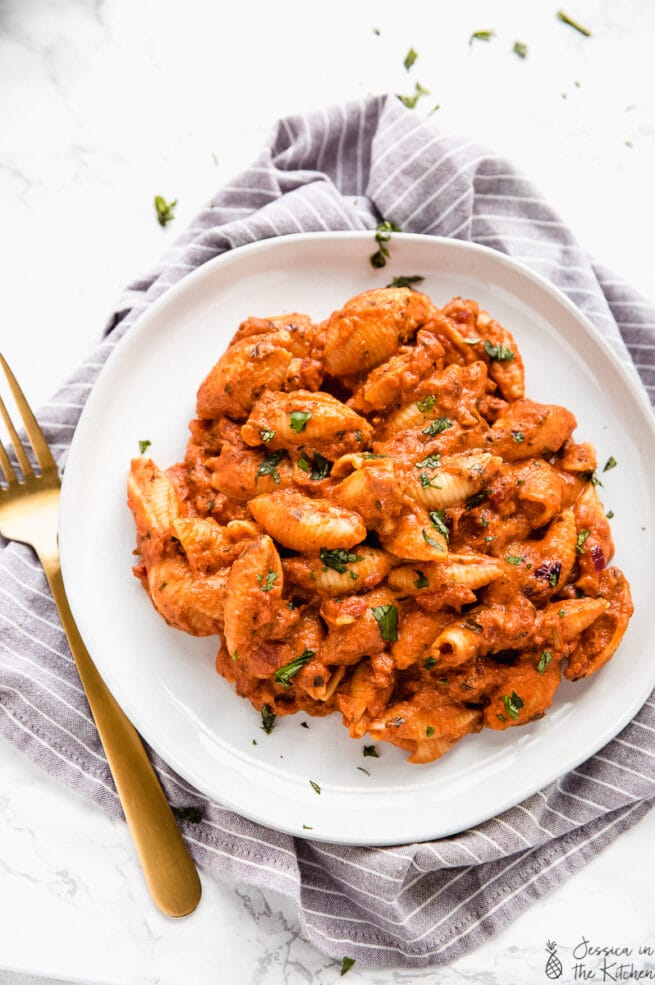 This Creamy Tomato Pasta has 7 ingredients and is easy enough for a satisfying weeknight dish. It's made a cashew cream sauce & is absolutely delicious!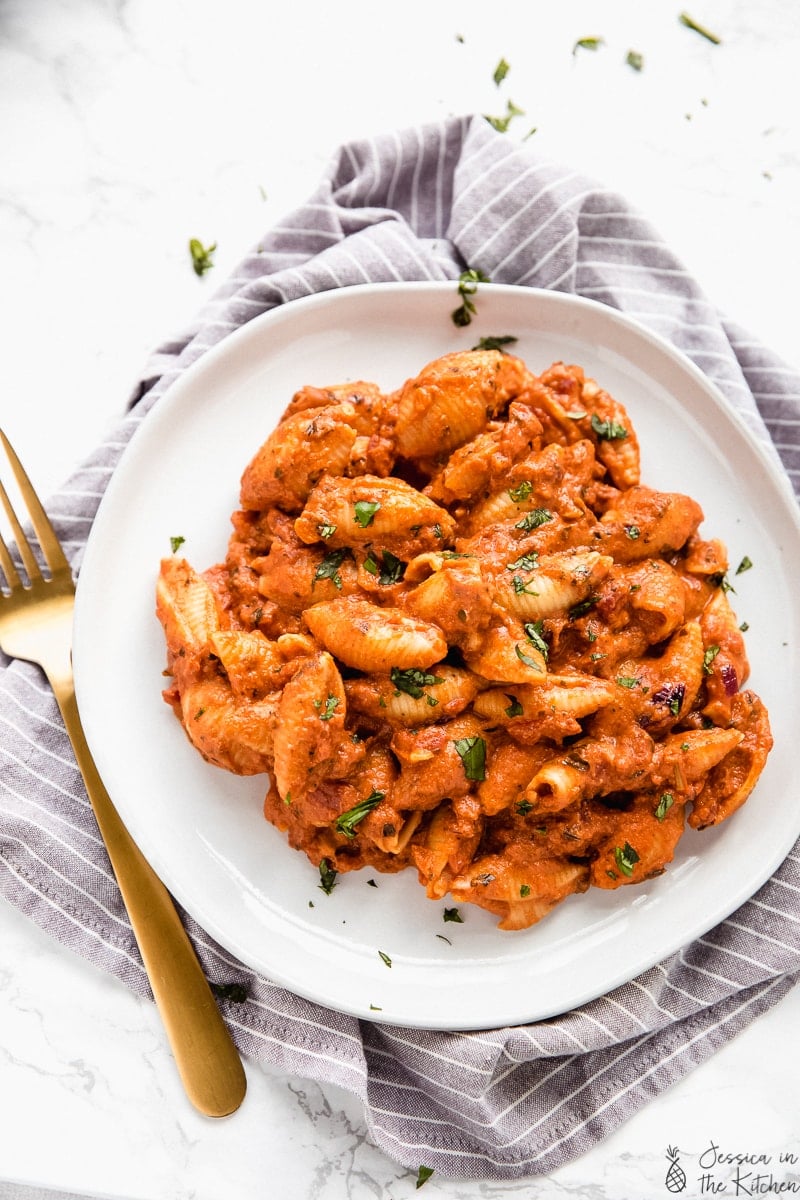 You know what I realised? It's been a while since I've made an easy pasta dish. Like, throw things in the pot and let them cook down easy. I found myself really wanting a creamy tomato pasta dish, so I did what I do best – I whipped one up! After trying it I knew that I had to share it on the blog.
This is the kind of dish that you'll want to come home to after a long day at work, making it perfect for a weeknight dish or a weekend dish. The flavours are absolutely magnificent, and – did I mention it's creamy?!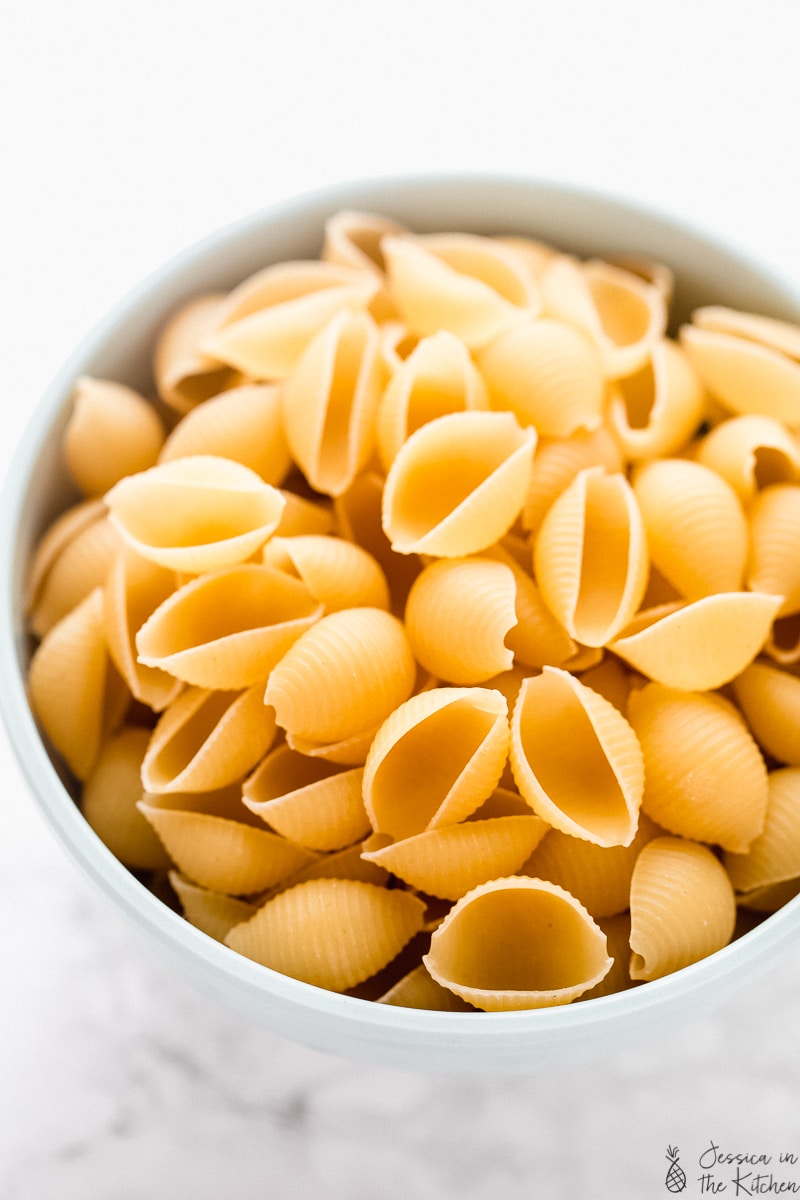 How to Make Creamy Tomato Pasta
That's all thanks to the simple combination of cashew cream + tomato sauce. I just shared about the magic of cashew cream but just in case you haven't checked that post out, here it is again. Cashew cream takes this from your basic tomato pasta to a dreamy creamy (how many times can I say creamy in one blog post?!) saucy tasty kind of pasta.
It truly adds that extra touch. On top of that, I add a little bit of nutritional yeast for some extra cheesy flavour. The type that won't overwhelm the original flavours. Voila!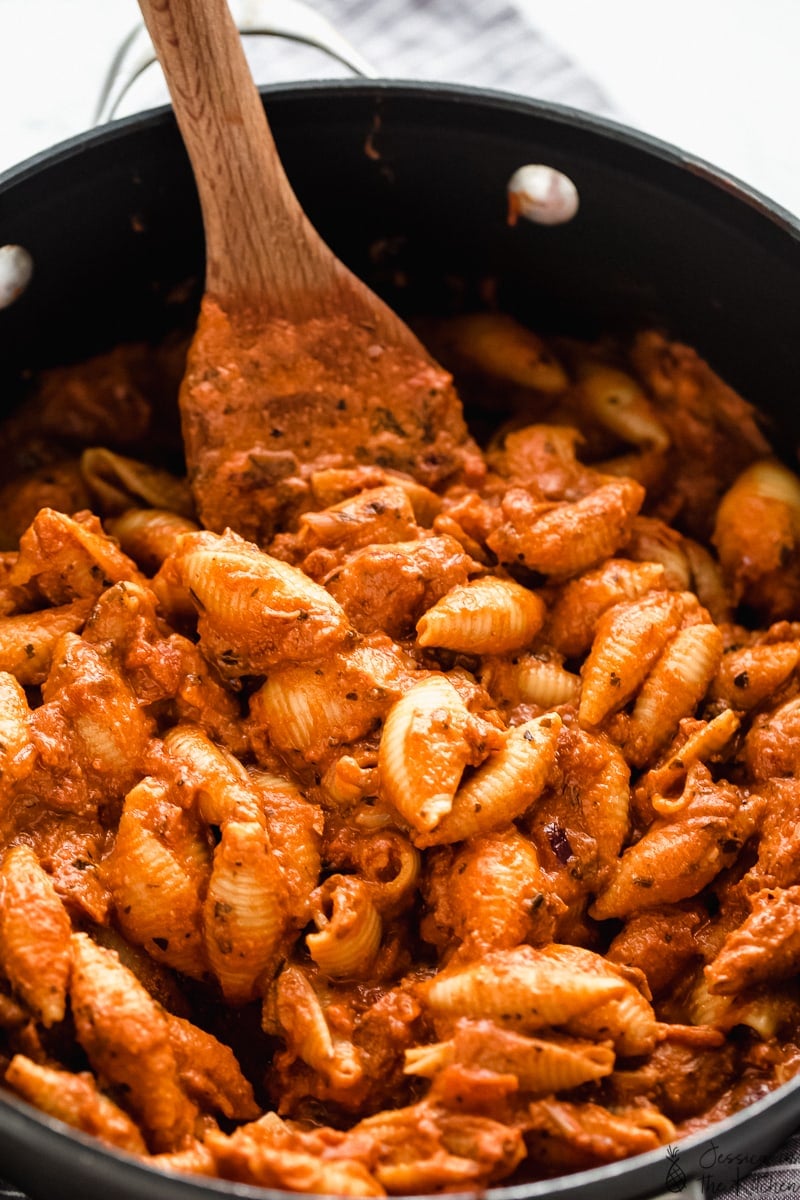 I think this is one of those dishes that will definitely make its way to your weekly menu meal prep list. It's loaded with healthy fats & is so easy to prep time wise. Make the cashew cream ahead of time and keep it in your fridge and we're talking 15 minutes top! (boil the pasta, prep while the pasta is boiling, strain & stir and bam!). It's also great if you're not a fan of coconut milk in your pastas. I love that you can also customise it. Want more veg? Stir in some spinach. Want more protein? Add in some veggie protein. The flavours here work so well with many additions.
Enjoy friends!
The post Creamy Tomato Pasta with Cashew Cream (Vegan) appeared first on Jessica In The Kitchen.