When a top producer of Brunello di Montalcino comes knocking on your door, you'd be foolish not to open it—especially when it's Italian nobility. In this case, Count Francesco Marone Cinzano, owner of the historic winery in Montalcino, Italy.
Like many visits in our digital world, this one was virtual, yet it was also extremely delightful despite the inherent limitations of the screen. Before the online tasting with Count Cinzano, three enchanting messengers from the winery did, in fact, appear at my doorstep—in real life! 
Col d'Orcia Brunello di Montalcino 2017

Col d'Orcia Nastagio Brunello di Montalcino  2016

Col d'Orcia Poggio al Vento Riserva Brunello di Montalcino 2015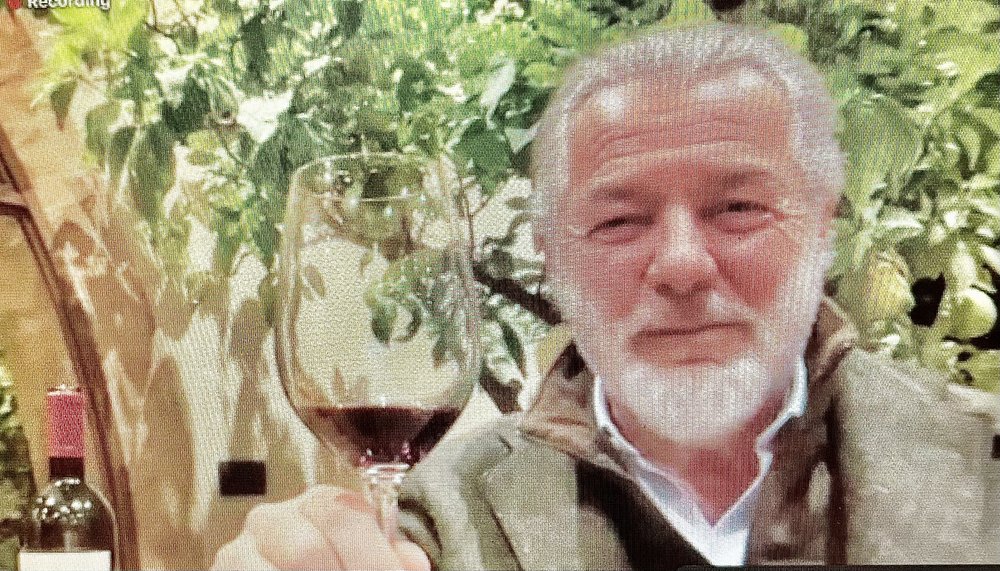 The Place
Montalcino, a UNESCO World Heritage site, is a charming medieval village in Tuscany, about a two hours' drive south of Florence. The surrounding countryside of rolling hills is home to one of Italy's most critically-acclaimed wines, Brunello di Montalcino, where vineyards are planted with Sangiovese Grosso, locally known as Brunello. Montalcino, situated far away from the main roads and lacking industrial production remains a largely biodiverse and wild landscape.  
Only 50% of Montalcino's land is covered with farmland: vineyards, olive groves, orchards, honey hives, natural truffle fields, and fields for grains and tobacco. The rest of the territory is made up of natural woodlands, forests and fields with a richness of wildlife that includes birds, animals and many plantings. This biodiversity, combined with excellent conditions for grape growing and strict DOCG wine production rules (such as the requirement that Brunello wines age a minimum of five years before being released to the market) contributes greatly to Brunello di Montalcino's distinctiveness.
A Family Heritage
The Cinzano family has a long winemaking history that dates back to the 16th century in the Piedmont region of northwestern Italy. By the 18th century, the family was world-renowned for Cinzano Vermouth and, soon afterward, for Asti sparkling wine.
Despite already being part of these successful family businesses, Count Francesco's father, xxx, was an innovator, always seeking new business ventures. It was in 1973 that he arrived in Montalcino, and the town was rated one of the poorest places in Italy—hard to believe today! After World War II, the main motorway from Milan to Rome was built far to the west, leaving the town of Montalcino quite isolated. The people who lived there were not happy and began deserting the area looking for more opportunities. One-third of the population left, including the bishop, and the village's only hospital was forced to close.
Cinzano says that Montalcino is today an esteemed wine region because of a few people who saw its potential. "My father and a few others believed in this territory," says Cinzaon, "and they contributed to its current prestige by combining the unique climate and geography with a special clone of Sangiovese to make a very special wine." 
In 1980, Brunello di Montalcino was awarded Italy's top designation for wine, DOCG, and is now home to over 200 different producers. Col d'Orcia, whose name translates as the hill overlooking the Orcia River,  is one of the first estates established in the region. Today, Montalcino's out-of-the-way location is considered a benefit. While tourists seeking Brunello wines and beautiful landscapes flood the area, especially in the summertime, the town and surrounding areas have retained their original charm.
A Green Approach
Since 2010, Col d'Orcia's entire estate, including vineyards, olive groves, fields, and gardens, has been farmed organically, and the winery is the largest certified organic producer in Tuscany. 
"Obtaining the organic certification was a natural evolution for us," says Cinzano. "As a family, we have always followed a tradition of quality by respecting the natural balance of the plants. We do not ask our vines for excessive production but allow them to produce healthy fruit. A winery cannot work without robust vineyards, so we must ensure that we protect the quality of the grapes to make balanced wines." 
The absence of chemicals in the vineyards is not the only way Col d'Orcia protects the environment. Just as Montalcino is a biodiverse paradise, the Col d'Orcia estate is also teeming with life, planted with various trees, and bushes and, in the vineyards, cover crops, which increase the health of the soil. Furthermore, the land is tended to by a diverse assortment of animals—sheep, chickens, goats, mules, and pigs—whose grazing helps combat pests and disease and helps eliminate the need for interventions.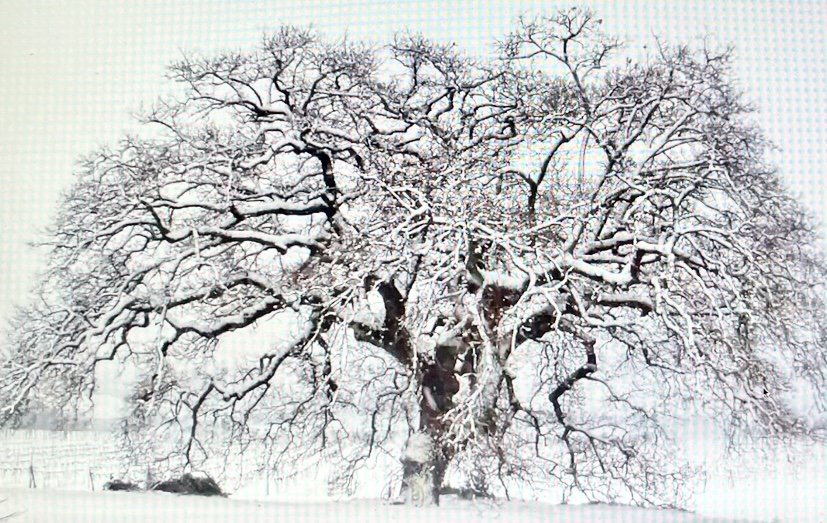 A Traditional Winery
"Col d'Orcia represents a reliable, trustworthy, traditional Montalcino," says Cinzano. "When my father purchased the winery, four large barrels were in the cellar, and we continue to age the wine in large barrels to make a traditional style of wine."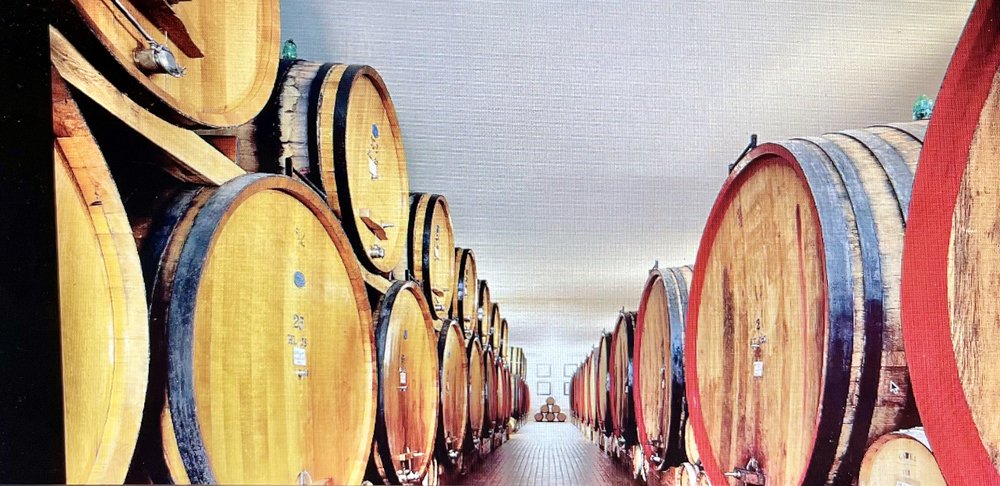 The large barrels, the equivalent of 20,000 bottles, are a part of the "magic formula" of Brunello di Montalcino, says Cinzano. "They allow the wine to evolve with limited micro-oxygenation," he says, "thanks to the porosity of the wood. The larger the barrel, the smaller the surface of the wine with the exterior, so the wine's evolution happens in a small, limited way, not as accelerated as in smaller 225-liter barriques. The result is traditional-style wines that sit comfortably on the dinner table, made to pair with food. Col d'Orcia is a Brunello that can be enjoyed first in the evening, before the heavier ones. It is not necessarily the one that is the most imposing or striking, but the one you enjoy the best in terms of drinking and pairing with food."
The Wines
Brunello di Montalcino DOCG 2017. ($52) This wine has been produced every year since the 1970s. 2017 was a hot year with low rainfall, resulting in low wine yields. Yet the smaller amount that was made was of very high quality: fresh, fruity, and youthful in appearance. Tasting notes: On the nose, complex and fresh, with inviting fruit aromas balanced by oak spices. Well-structured, and full-bodied on the palate with mouthwateringly juicy notes of red cherry and wild strawberry; a touch of earthiness, and spicy licorice; fine tannins and a long finish. Pair it with pasta with mushrooms, meat dishes and aged cheeses.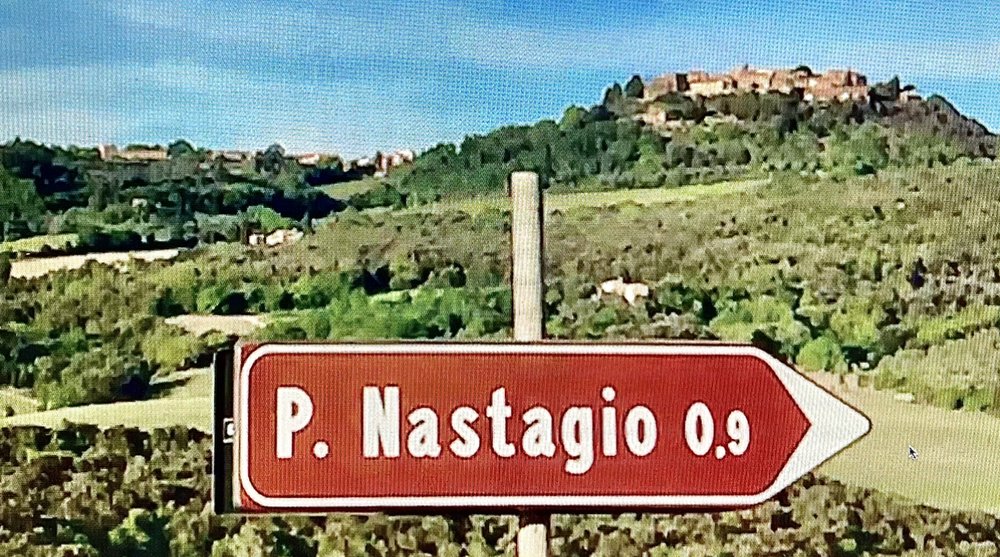 Brunello di Montalcino "Nastagio" DOCG 2016. ($80) As Count Cinzano believes, this single vineyard wine comes from "one of the best vintages of recent history." The Nastagio vineyard, planted in 2006, is still quite young. "Its heavy clay soils give a special depth, persistence, and flavor intensity you don't find in the traditional Brunello," says Cinzano, "and we only make it in the best years." Tasting notes: Full-bodied and elegantly soft and subtle, this characterful wine has notes of balsamic, cherry, leather, and herbs, wrapped up in silky tannins, medium body, and a long pleasantly fruity finish. Drink now or hold for another 15 years.
"Poggio al Vento" Brunello di Montalcino DOCG 2015. ($160) This Riserva has been bottled as a single vineyard since 1982. It is kept for seven years in the cellar, aged four years in large barrels and three in bottles. "The majority of soil in Montalcino contains a lot of clay," says Cinzano, "but what sets this vineyard apart is its sandy soil with the presence of fossils and stones, which allow the roots to develop deep into the soil, giving the wine a special minerality and an intense tannic element. It is a wine that impresses more for the aftertaste than for the immediate impact on the palate. These are wines that will also improve in 20 to 25 years, affording wine lovers the most special emotions." Tasting notes: Currant and raspberry aromas with spicy notes from barrel aging. Notes of licorice, mushrooms, and chocolate offer further complexity. Full-bodied and well structures with a long, lingering finish.
Planning a visit to Tuscany this summer? Col d'Orcia welcomes guests to its beautiful property for organized tours and tastings. "Hospitality is a great opportunity to meet people and to explain how we handcraft our wines," says Cinzano. "I hope we will receive many visitors this summer to taste the wines." For more information, visit Col d'Orcia's website:  Wine Tours Visits and Tastings.