Chances are you've probably visited Sanlitun Courtyard No.4 before, however you might not know it by that name. It's the courtyard that's just a stone's throw from Sanlitun Taikooli, located off Gongtibei Lu and Nansanlitun Lu, that's home to some of Beijing's most popular eateries and bars. 
Starting in the northwest we're going to work ourselves east then south, finishing with the more southern-located restaurants in a part two. 
Panorama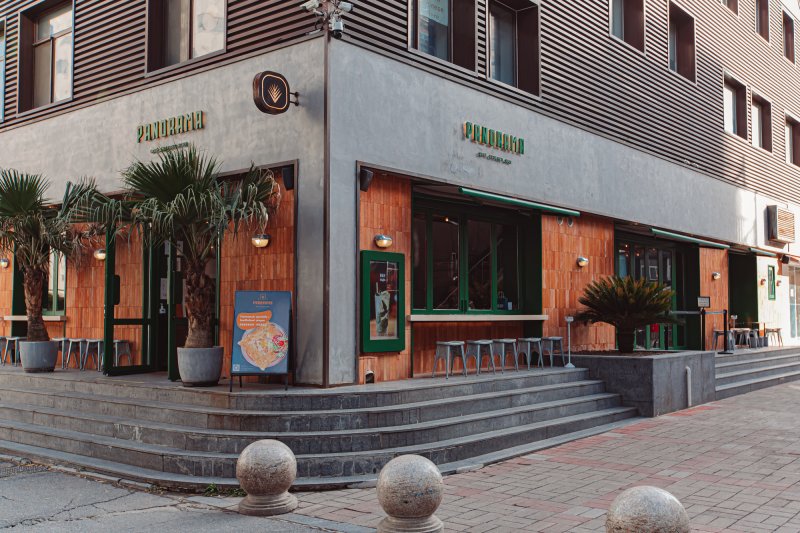 Bringing crepes back to Sanlitun after the owners' first crepe venture closed, French restaurant Panorama has proven to be a popular spot since it opened in May 2021. Boasting a large space with enormous open air windows that completely open up in summer, along with quirky vintage style decor it's a great place whether you're looking for somewhere to grab some lunch, do some work or get some dinner and drinks. Beyond crepes – both savory and sweet -- they have a range of other French classics on the menu such as a Croque Monsieur (RMB 65), Quiche Lorraine (RMB 58) or Panorama Classic Mussels (RMB 128).
Panorama
Opening hours: 11am-midnight
---
The Taco Bar
Reopening up shop in Courtyard No.4 in 2014, The Taco Bar has always been a firm favorite among fans of Mexican food in the capital. This may be partly due to their amazing daily happy hour deal from 5-7pm where you get a free taco (from a choice of five) when you buy an alcoholic drink. Not only is it good moneywise, it's also not a bad idea to line your stomach, especially if you're drinking one of their delicious Margaritas (RMB 50). Outside of happy hour, a set of three tacos will set you back RMB 50-78, depending on the tacos. 
The Taco Bar
Opening hours: 11.30am-11.30pm
---
Home Plate BBQ
Purveyors of some of the best American barbecue in town, Home Plate BBQ opened their Sanlitun location at the end of 2013. With everything from Brisket to Pulled Pork, to Chicken Wings and Burgers -- which won them second place in last year's Juicy Burger Cup – good quality meat is the name of the game here. Their Courtyard No.4 branch has a large indoor, and outdoor come summer, seating area made up of numerous long tables making it a great shout if you're looking for somewhere to house a big group of friends.  
Home Plate
Opening hours: 11am-11pm
---
Tienstiens
A French bakery that opened up at the end of 2015, Tienstiens has been bringing sweet treats to Sanlitun for years. Along with traditional French pastries like Macarons (RMB 18 for one, RMB 90 for five) they have a range of other sweet, baked goods as well as savory options like brunch items or pasta. Aside from the food the best part about Tienstiens has to be their rooftop, which is one of the largest in Beijing and can be used both in summer and winter. Yes, come winter, they install heated inflatable igloo pods on the roof complete with fairy lights and blankets to make it extra cozy. 
Tienstiens
Opening hours: 9am-10pm
---
Nan Hot Pot 楠火锅
Having only opened their Courtyard No.4 location around April last year, Nan Hot Pot is one of the newest additions to this bustling space of eateries. This Chongqing style hot pot restaurant has already become a popular hotspot for diners despite this branch being relatively new. In summertime you'll see just how popular this place gets, with patrons braving the heat to queue outside on plastic chairs. Along with their hot pot a must order dish is the 九宫格特色拼盘 jiǔ gōng gé tè sè pīn pán (RMB 98) that's a platter of nine of small portions of their most popular dishes. 
Nan Hot Pot
Opening hours: 11:30am-10pm
---
La Platea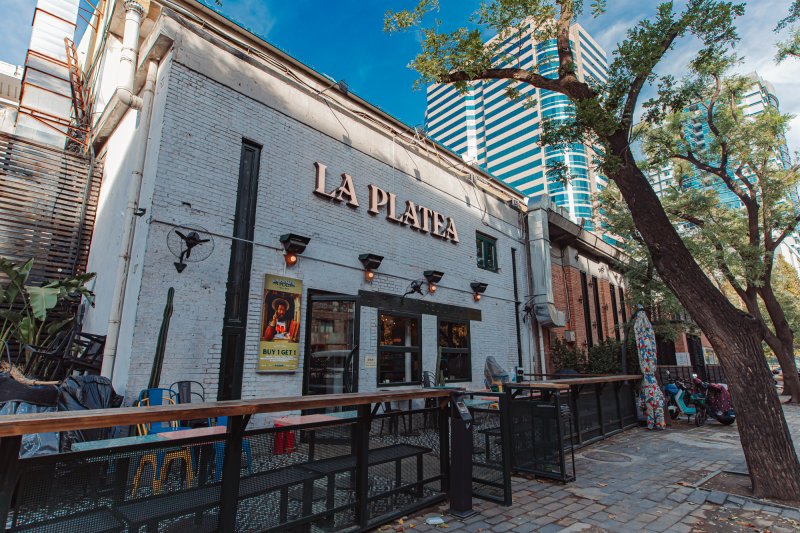 Taking over the spot formerly occupied by Belgian-style bar De Refter, La Platea opened up their second branch in June last year. Bringing fresh, Mediterranean vibes to Courtyard No. 4 they offer up a range of Mediterranean fusion food that combines the tastes of France, Spain, Italy and more from the region. With deals like Tapas Tuesday when all tapas dishes are RMB 10 when you purchase a drink or BOGO Trapizzino Mondays, they've had patrons flocking to their doors since opening. It's not just the food drawing people in either, with La Platea also proving to be a favorite night time spot, staying open until the early hours. 
La Platea
Opening hours: 11am-midnight
---
Sanlitun Courtyard No.4
Courtyard 4, Gongti Beilu, Chaoyang District
朝阳区工体北路4号院
READ: Hop Like a Bunny to This Trendy Bakery for a Yummy Treat
Images: Uni You