These viral TikTok dishes have taken the internet by storm, with people from all over the world raving about their deliciousness. From mouth-watering desserts to savory main courses, viral recipes are the perfect way to add some excitement to your culinary repertoire. In this blog, we'll take a look at some of the most popular TikTok recipes you simply must try.
Get ready to indulge in some seriously tasty eats!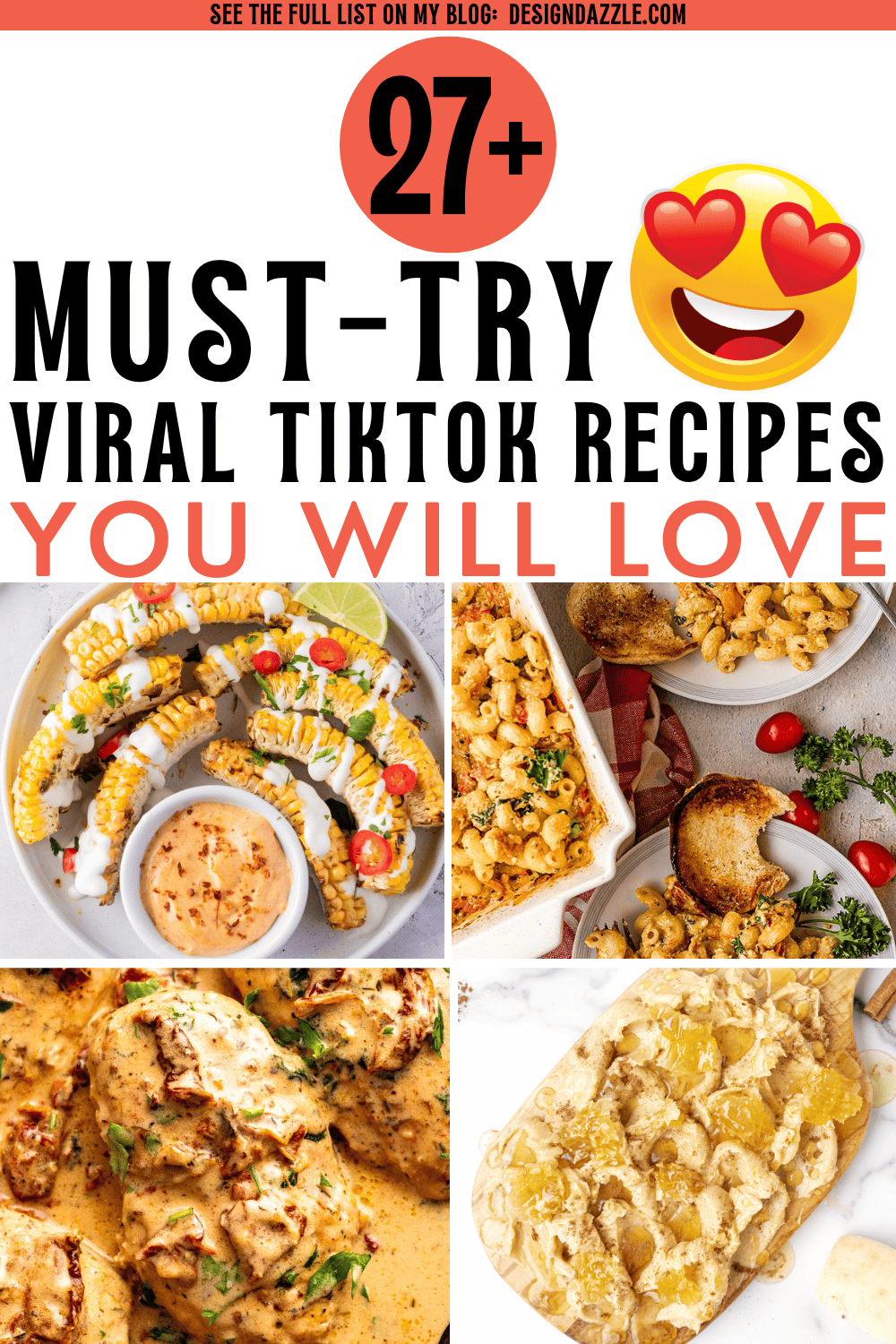 This creamy whipped feta dip, topped off with blistered roasted tomatoes & garlic is amazing. Just one bite and you won't be able to put it down.
Satisfy your sweet tooth with this refreshing, caffeine-free Starbucks Pink Drink copycat recipe, popular on TikTok! It's made with white cran-strawberry juice, coconut milk, pink lemonade drink mix, and freeze-dried strawberries. Make this recipe in less than five minutes with easy to find ingredients!
Cranberry Butter Board is inspired by the viral TikTok trend! A great appetizer recipe for a party to serve flavored butter.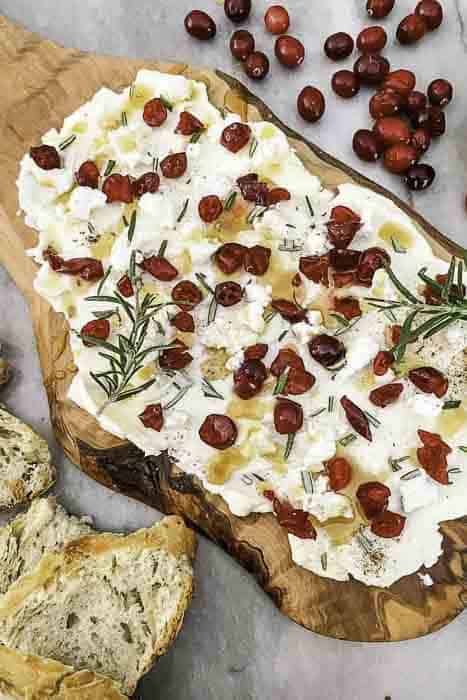 These homemade Cosmic Brownies are inspired by the Little Debbie Cosmic Brownies you may have grown up with, only better! Cosmic brownies are super fudgy and topped with smooth chocolate ganache & chocolatey rainbow crunch sprinkles.
This Easy Butter Board is an absolute stunning addition to every table. It's the best way to elevate your bread and butter!
This Easy Spicy Salmon Sushi Bake recipe is creamy, dreamy and incredibly easy to whip together! Using a few staple Japanese ingredients, leftover rice, and canned salmon to bring this baked salmon sushi to your dinner table in less than 30 minutes!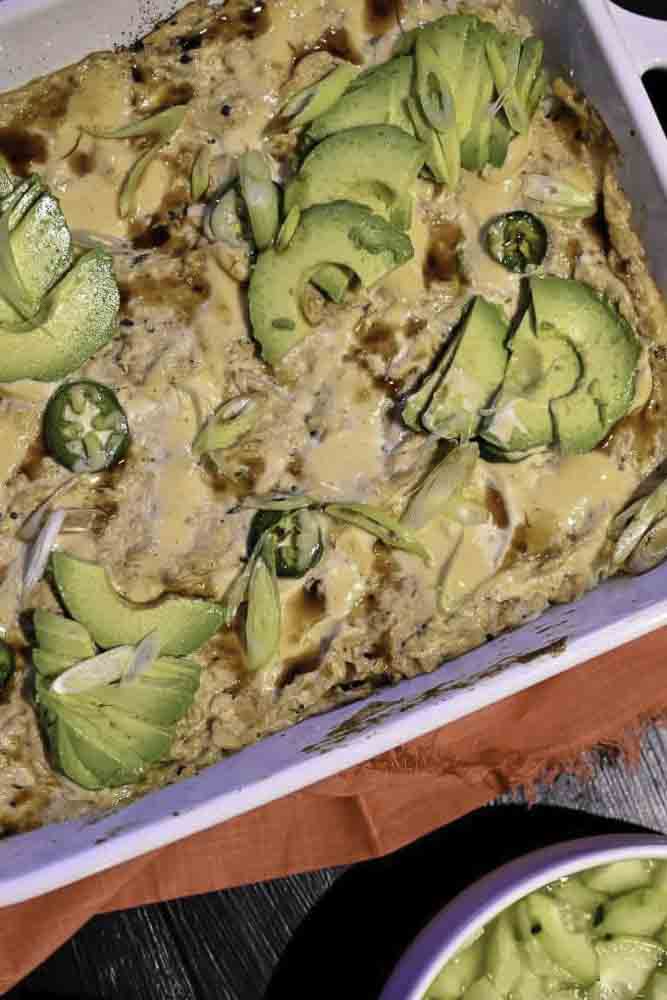 Easy and quick, this delicious Vegan Baked Feta Pasta is the perfect weeknight dinner. It's cheesy and gooey with my homemade vegan feta yet bright with fresh grape or cherry tomatoes, garlic, fresh basil, and tangy kalamata olives.
A butter board is SUCH a fun idea for a cheap, creative alternative to a cheese or charcuterie board for entertaining. It's as simple as smoothing butter onto a board, then adding whatever gorgeous toppings take your fancy. I'll show you how to make a butter board, and share six different topping options to get your creative juices flowing.
Making Corn Ribs Air Fryer style is a fun twist on traditional corn on the cob. This infamous corn ribs air fryer TikTok recipe really is the perfect appetizer, party food, snack, or side dish.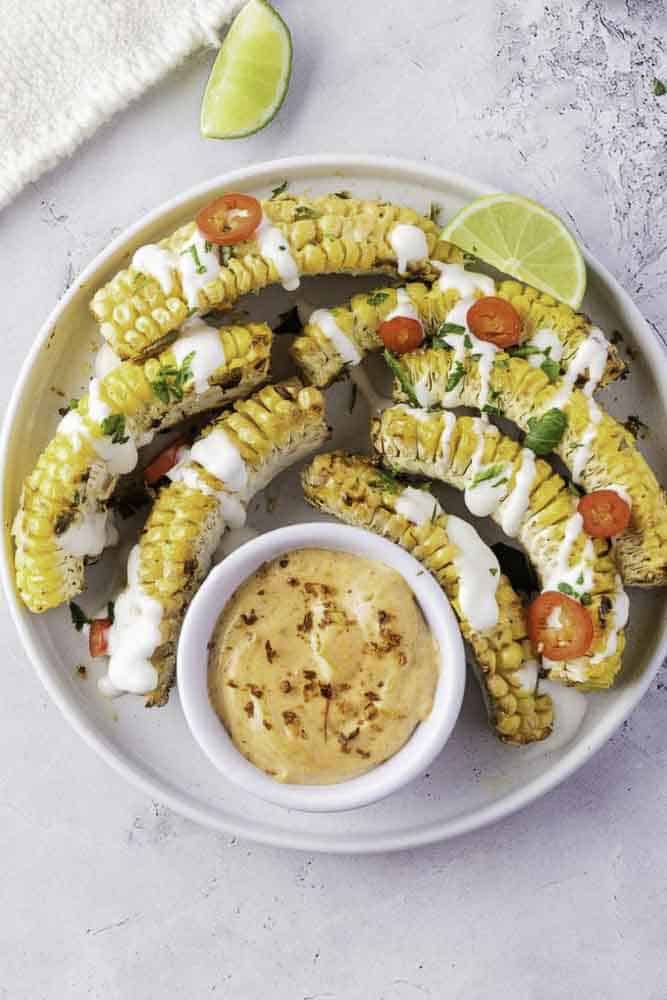 These easy, quick, 5 ingredient black bean quesadillas make a tasty lunch and dinner. Flavorful on the inside and crispy on the outside, your whole family will love this viral TikTok folded tortilla hack.
This TikTok egg sandwich recipe is the easiest and most efficient way to make a breakfast egg sandwich. This Indian bread omelette sandwich hack went viral all over the internet.
This viral marry me chicken is the perfect chicken dinner that is herby, creamy, tender, juicy, and goes perfectly with pasta or rice! This chicken dish is so delish that if you make it for your partner, you may get a marriage proposal!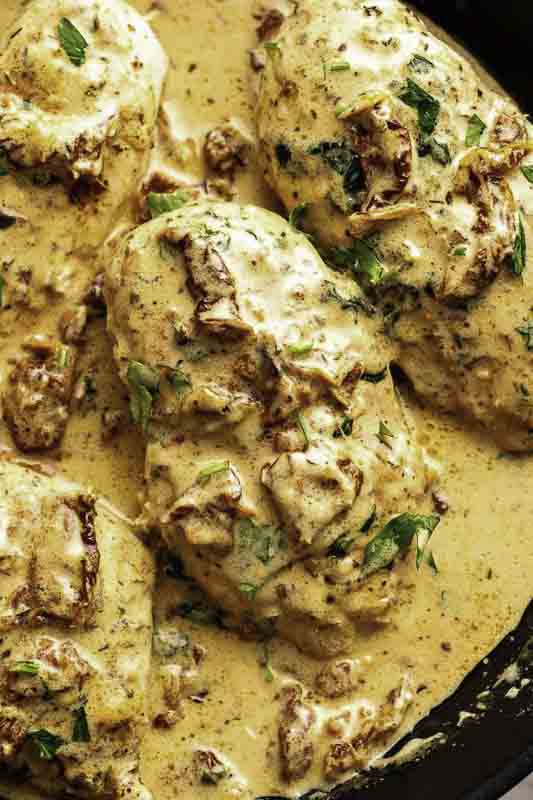 This butter board is the new Tiktok trend that took over the internet. This is perfect for parties, brunches, and for serving fresh bread.
Think the baked feta pasta is good? Wait until you try this DELICIOUS creamy, oozy baked burrata and tomato pasta. The burrata breaks down in the oven and combines with cherry tomatoes, garlic, thyme and olive oil to make the most addictive pasta sauce around. Just throw everything in an oven dish, bake, then stir through cooked pasta. It couldn't be easier.
Looking for a quick and delicious pasta dish that will satisfy your cravings? Look no further than this viral TikTok recipe for Easy Baked Feta Pasta! With just a few simple ingredients and easy steps, you can have a mouthwatering and satisfying meal in no time.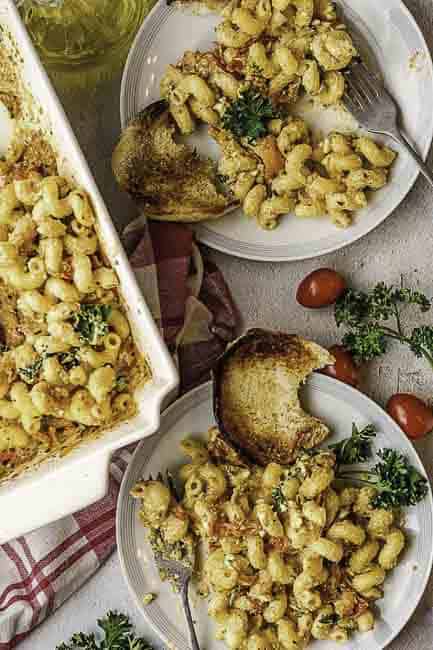 This Egg Boil Recipe TikTok went viral and for good reason. Jammy eggs swim in a spicy, lemony, delicious broth that makes for a quick lunch or snack.
This Mediterranean take on the viral baked feta pasta adds olives and balsamic. Delicious hot the night of, and cold as a pasta salad for leftovers!
Is yogurt toast even a thing? Of course, it is – if you're on TikTok. But, surprisingly, this latest viral trend is not only delicious but also one that I highly recommend you add to your breakfast recipes.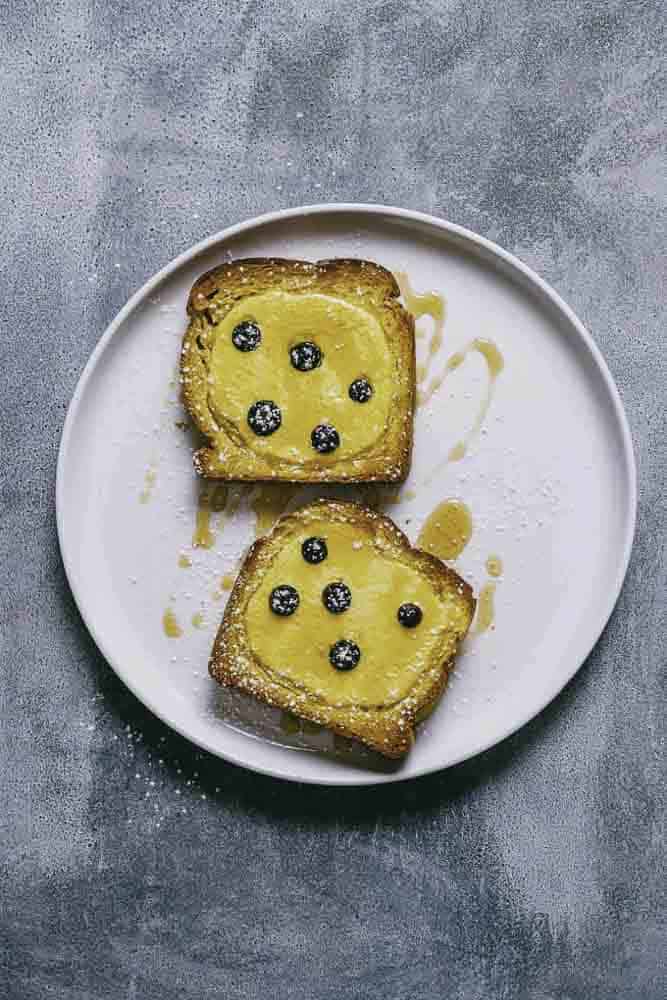 If you are debating whether to have cereal or pancakes for breakfast, try having both at the same time! Mini Pancake Cereal! Even though they take some time to prepare, I can guarantee, mini pancake cereal will become your new favorite breakfast!
Viral Cookie Monster Stuffed Cookies are a fun TikTok recipe! Yummy cookies stuffed with Chips Ahoy, chocolate chips and white chips wrapped around an OREO. They are the ultimate cookie for the Cookie Monster in your life.
These yummy TikTok Deviled Strawberries are so yummy and so easy to make! Fresh strawberries filled with a fluffy no bake cheesecake filling, they are a hit!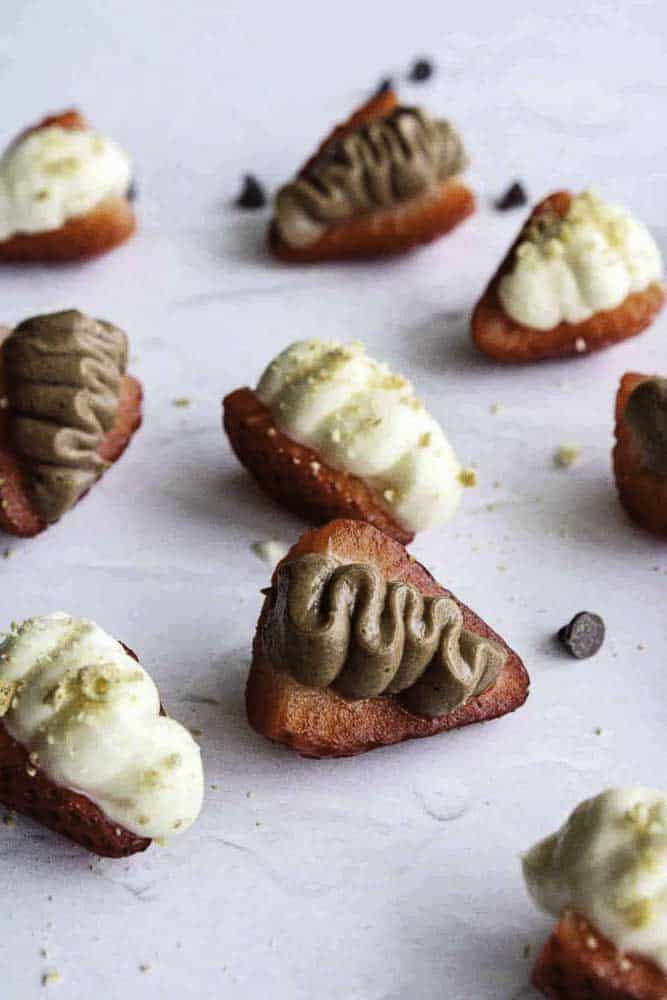 The hottest thing since charcuterie boards, Butter Boards are the new viral TikTok trend spreading across the internet. In this recipe, softened butter is whipped together with sweet honey and warming cinnamon to make a fun and delicious cinnamon honey butter board. The perfect party appetizer or sweet snack.
Our Irish Dalgona combines the most popular coffee drink of the quarantine era: the whipped coffee, with the best coffee based cocktail of all time: the Irish Coffee. This Whipped Irish Coffee will have you screaming Sláinte!
Dark chocolate pomegranate bites are simple to make, loaded with chocolate, and completely gluten-free.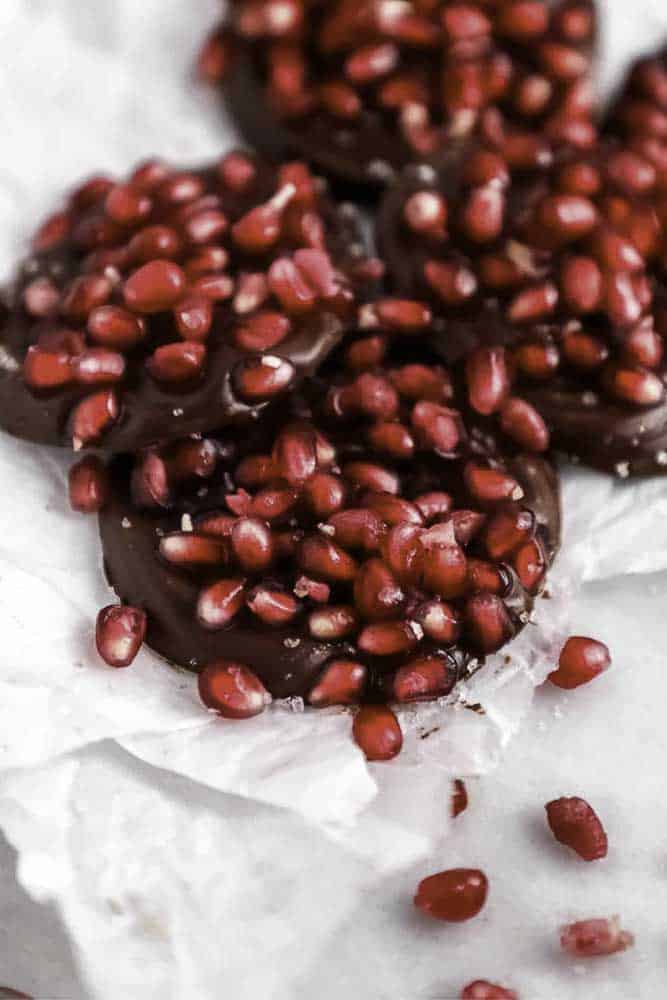 These easy viral Cheetos air fryer cheese sticks are a delicious appetizer to make in your air fryer. Here is how to make them!
Easy 3-Ingredient Creme Brulee isn't too good to be true. This creamy custard dessert with the amazing caramelized sugar topping can be enjoyed anytime when it's this quick & simple.
Coffee and orange juice together in one drink? Yes! It may sound crazy, but it's actually delicious! People have been going wild for it on TikTok and with this easy recipe, you can try it at home!
Whether you're a seasoned chef or a beginner in the kitchen, these dishes are sure to impress. There's a viral recipe out there for everyone. So why not give one (or several!) of them a try? Who knows, you might just discover your new favorite meal. Happy cooking!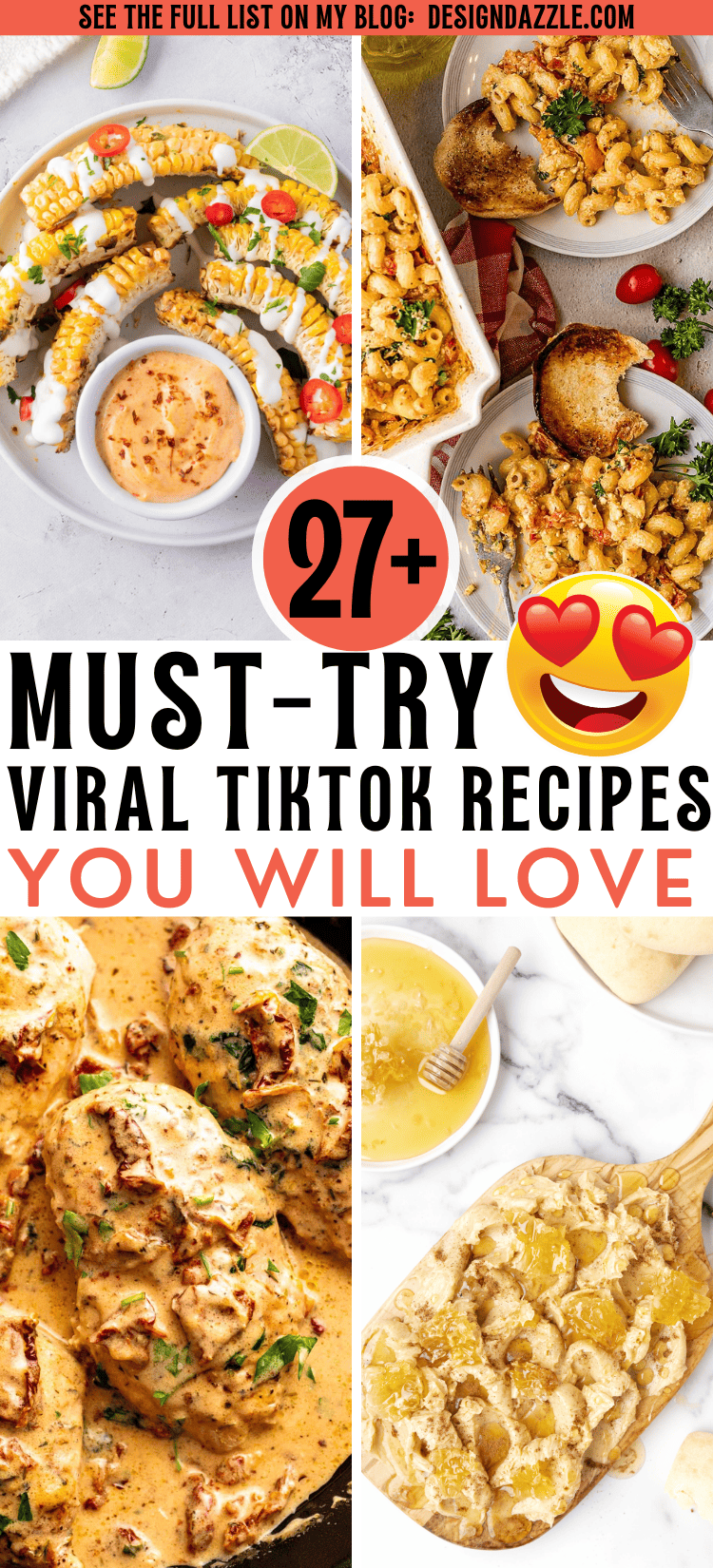 The post 27 Must-Try Viral TikTok Recipes appeared first on Design Dazzle.