There's nothing quite like cooking and enjoying delicious dishes during the summer. Whether you're hosting a barbecue or having dinner alfresco with friends or family, shrimp make for an amazing meal that will surely please everyone.
Packed with protein, easy to prepare yet versatile enough to be cooked in endless ways—shrimp can fit into anyone's diet who's looking for low-calorie alternatives or even vegan meals! In this post, I will share 20 must-try summer shrimp recipes and some tips and tricks on how to cook up the perfect shrimp every time.
The form can be filled in the actual
website url
.
One of the best things about shrimp is its easy and quick cooking. Whether you are boiling, grilling, roasting, or sautéing, shrimp cooks up fast and requires minimal prep work.
So grab your favorite seafood seasoning and scroll through this post to discover scrumptious dishes that will make your taste buds and wallet happy!
You might enjoy these shrimp recipes: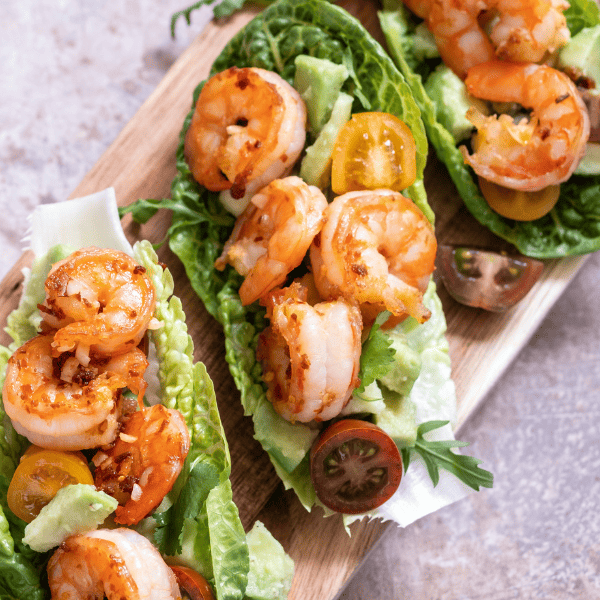 What are the best shrimp recipes for summer?
Many delicious shrimp recipes are perfect for summer. So why not try some of these mouth-watering shrimp recipes this summer and enjoy a little ocean taste?
Grilled Garlic and Herb Shrimp
Grilled Garlic and Herb Shrimp is a classic summer shrimp dish perfect for any occasion, from backyard barbecues to family dinners. This recipe features jumbo shrimp marinated in a delicious mixture of garlic, herbs, and olive oil, then grilled to perfection over an open flame. The result is juicy, tender shrimp infused with fresh herbs and aromatic garlic flavors.
Shrimp Skewers with Mango Salsa
Shrimp Skewers with Mango Salsa is a fresh and delicious summer recipe that makes the perfect appetizer or light meal. This dish consists of succulent shrimp skewered with fresh vegetables and grilled to perfection, then topped with sweet and tangy mango salsa. The combination of flavors creates a tropical-inspired dish that is perfect for summer.
Shrimp Tacos with Cilantro Lime Sauce
Shrimp Tacos with Cilantro Lime Sauce is a perfect summer recipe that is easy to make yet bursting with flavor. This dish features grilled shrimp seasoned with a mouth-watering blend of spices like cumin, chili powder, and garlic, then served on warm tortillas topped with a zesty cilantro lime sauce. The combination of flavors and textures creates a light and satisfying meal for summer nights.
These juicy and flavorful shrimp tacos make the perfect summer lunch or dinner. They are an excellent choice for outdoor entertaining. They're quick and easy to make, and the cilantro lime sauce makes them extra delicious. With the perfect balance of spice, tang, and freshness, these shrimp tacos will blow your mind, and your taste buds will thank you for the amazing flavors.
Shrimp and Vegetable Stir-fry
Shrimp and Vegetable Stir-fry is a healthy yet tasty summer recipe perfect for busy weeknights. This dish is loaded with fresh vegetables like bell peppers, broccoli, and snap peas and tossed in a savory stir-fry sauce alongside succulent shrimp. The flavors come together perfectly, creating a balanced meal that will satisfy and energize you. 
The beautiful thing about this recipe is its versatility – you can use any vegetables you have on hand, and it's an excellent way to use up any odds and ends in your fridge.
You can also adjust the seasoning to your taste, adding more or less spice depending on your preference.
This dish is perfect for those hot summer days when you want something quick, easy, and flavorful, making it a go-to recipe in your summer menu.
Coconut Shrimp with Mango Dipping Sauce
Coconut Shrimp with Mango Dipping Sauce is a heavenly appetizer that will transport your taste buds to a tropical paradise. This dish features succulent shrimp coated in a crispy layer of shredded coconut and panko breadcrumbs, then served with a sweet and tangy mango dipping sauce.
It's a perfect dish for any summer get-together. You'll impress your guests with its delicious flavors and beautiful presentation.
Shrimp Scampi with Angel Hair Pasta
Shrimp Scampi with Angel Hair Pasta is a classic and elegant dish featuring succulent shrimp sautéed in a garlic-infused white wine sauce and served with delicate strands of angel hair pasta. 
The combination of flavors creates a rich and satisfying meal that is light and flavorful, making it a perfect summer entree. This dish is quick and easy to make, yet feels fancy enough for a special occasion. Try it today for a delicious taste of the Italian seaside.
Spicy Shrimp and Avocado Salad
Spicy Shrimp and Avocado Salad is the perfect summer recipe for those who love a little heat. This tasty salad features marinated and grilled shrimp served on a bed of mixed greens and topped with fresh diced avocado and a spicy dressing made from lime juice, honey, and chili flakes.
The juicy, succulent shrimp pairs well with the creamy avocado, while the spicy dressing adds heat and brightness to the dish. This salad is easy to make yet delivers incredible complex flavors, making it the perfect dish for a quick lunch or dinner.
The combination of healthy fats and protein from the shrimp and avocado makes it filling and satisfying. In contrast, the fresh and tangy dressing makes it refreshing and nutritious, perfect for fueling your days during the long summer months.
Honey Lime Shrimp Salad
Honey Lime Shrimp Salad is a refreshing, light summer recipe perfect for a healthy meal. This delightful salad features tender shrimp marinated in a sweet and tangy mixture of honey, lime juice, and garlic, grilled to perfection, and then served over a bed of mixed greens. The salad is lightly dressed with a honey lime dressing that complements the flavors of the shrimp and greens. 
This salad is quick and easy to make, and it's perfect for a summer lunch or dinner. With lean protein, healthy fats, and nutrient-rich greens, this salad will energize and satisfy you, leaving you refreshed for the rest of your day.
Perfect for anyone looking for a healthy and delicious meal that's easy to prepare and offers an abundance of flavors that will tantalize their taste buds.
Shrimp and Grits with Andouille Sausage
Shrimp and Grits with Andouille Sausage is a classic Southern dish perfect for summer. This hearty recipe features succulent shrimp and savory Andouille sausage sautéed with bell peppers and onions, then served over a creamy, cheesy grits bed. The rich flavors and textures create a satisfying and comforting meal that is perfect for any occasion, from a cozy family dinner to an outdoor summer gathering. 
It's the perfect example of Southern cuisine that marries simplicity with complex flavors, offering a delicious dish that fills your stomach without weighing you down.
Whether you're a fan of Southern food or want to try something new, this recipe will impress your guests and leave them craving more.
Shrimp Ceviche
Shrimp Ceviche is a mouth-watering recipe that will brighten up any summer day. This appetizing dish features tender shrimp marinated in citrus juices mixed with fresh tomatoes, onions, jalapenos, and cilantro. The result is a zesty and light dish that explodes with refreshing flavors, perfect for those hot summer days.
Shrimp Pad Thai
Shrimp Pad Thai is a flavorful and classic Thai dish that will transport your tastebuds to the streets of Bangkok. This dish features thin, tender rice noodles stir-fried with juicy shrimp, bean sprouts, peanuts, and a delicious tamarind-based sauce that perfectly balances sweet, sour, and salty flavors. With a perfect mixture of textures and flavors, it's a dish you'll never forget.
Grilled Shrimp Caesar Salad
Grilled Shrimp Caesar Salad is a delicious summertime twist on a classic dish. This flavorful salad features succulent, buttery shrimp grilled and served atop fresh, crispy romaine lettuce and traditional Caesar dressing.
The unique blend of smoky and savory flavors from the grilled shrimp and the creamy tanginess of Caesar dressing make for a refreshing and satisfying meal that's perfect for a hot summer day.
Shrimp Alfredo Pasta
Summer just got even better with a delicious Shrimp Alfredo Pasta. This delectable dish featured tender shrimp sautéed to perfection. It is served atop creamy fettuccine Alfredo, infused with aromatic garlic, and sprinkled with parsley.
It combines rich and refreshing flavors, perfect for a fulfilling summer dinner. Every bite of this classic Italian dish is deliciously satisfying and comforting, making it the perfect choice for a special dinner or a quick weekday meal. 
Shrimp and Crab Cakes
A delicious combination of sweet crab meat and shrimp delicately seasoned and shaped into patties, ready to be pan-fried or grilled to perfection. Sered a refreshing avocado salsa and creamy tartar sauce, these Shrimp and Crab Cakes make for an unforgettable summer meal. Enjoy them on the patio or at your next outdoor gathering – they will surely be a crowd-pleaser!
Shrimp Bruschetta
Shrimp Bruschetta is an exciting twist on a classic Italian appetizer. This tasty dish features juicy shrimp sautéed in a savory garlic butter sauce, then piled onto a toasted baguette and topped with a tangy tomato and basil relish.
The blend of flavors and textures creates a perfect combination of savory, spicy, and buttery notes, making it the ideal appetizer to impress guests or enjoy a light snack in the sun.
Shrimp and Broccoli Alfredo
Shrimp and Broccoli Alfredo is a delicious, easy-to-prepare dish perfect for anyone looking to enjoy a satisfying and flavorful meal without spending hours in the kitchen. With the succulent shrimp and nutty broccoli served on a bed of silky fettuccine pasta and smothered in a creamy, luscious Alfredo sauce, it's a classic combination that elegantly balances savory, buttery, and tender notes.
 The secret to the dish lies in the simplicity and use of the best ingredients available. It's a perfect dinner option that will make any weeknight special or impress any guest at your dinner table.
Shrimp Bisque
Shrimp Bisque is decadence in a bowl. This creamy soup features the luscious flavors of fresh shrimp, heavy cream, and savory seasonings blended to create a rich and indulgent dish. Each spoonful of this elegant and silky soup is an explosion of flavor that will warm your soul and satisfy your taste buds.  Enjoy this classic dish with a side of crusty garlic bread for an ultimate seafood feast.
Spicy Honey Garlic Shrimp
Spicy Honey Garlic Shrimp is an irresistible combination of bold and sweet flavors. Juicy, succulent shrimp coated in a sticky honey garlic sauce infused with a spicy kick will ignite your taste buds and satisfy your cravings.
This dish is a guaranteed hit that you can whip up in minutes for an exciting and flavorful meal. Serve this tantalizing dish with a side of stamed vegetables or your favorite grain for a meal fit for any occasion.
Garlic Butter Shrimp
Indulge in the heavenly taste of Garlic Butter Shrimp! Tender shrimp sautéed to perfection and then drenched in a luscious garlic butter sauce, the dish is a perfect balance of savory and buttery with a hint of herbaceousness. Whether served as an appetizer or main course, this dish is a guaranteed crowd-pleaser that will leave you wanting more.
Shrimp and Chorizo Paella
Shrimp and Chorizo Paella is a delicious and flavorful Spanish dish perfect for anyone who loves bold flavors and textures. It's a simple yet elegant one-pot meal perfect for a quick weeknight dinner or a special occasion.
This dish features succulent shrimp, smoky chorizo sausage, and aromatic spices seamlessly mixed in saffron-infused rice and vegetables like bell peppers, tomatoes, and onions. 
The dish is easy to make and can be adapted according to your taste preferences. The key to the perfect paella lies in the right cookware and how you layer the ingredients. Once done, this dish can be served as a hearty main course or tapas meal.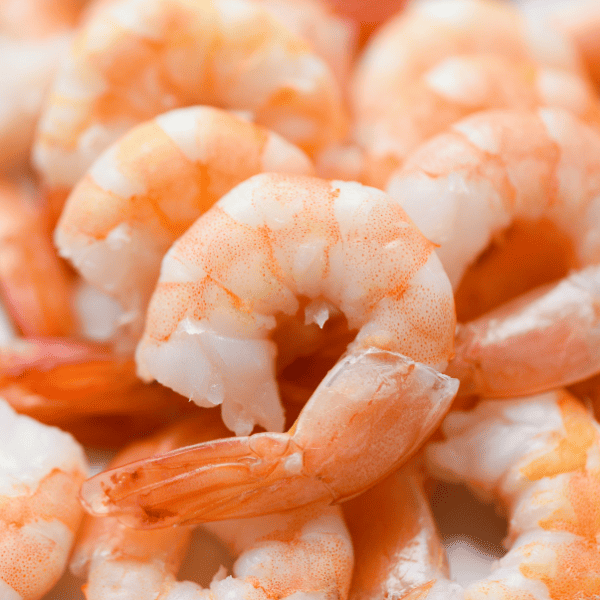 Why do you soak shrimp in soda water?
Soaking shrimp in soda water before cooking is a strange trick. Still, it has been a popular practice for many years, especially in Southern cuisine. There are several reasons why this technique is used:
Tenderize Shrimp
Soda water, or carbonated water, has a slightly acidic pH level. This acidity can help break down the shrimp's proteins and make the flesh more tender. Soaking shrimp in soda water for as little as 30 minutes can help to soften the texture of the shrimp and make it easier to chew.
Remove Odor
Many people find that raw shrimp has a distinct seafood smell that can be unpleasant. Soaking the shrimp in soda water can help to remove this odor, making the shrimp taste fresher and more flavorful.
Improve Flavor
The carbonation in the soda water can also help to infuse the shrimp with a subtle and slightly sweet flavor, which can enhance the taste of the shrimp in certain dishes.
How to Soak Shrimp in Soda Water
To soak shrimp in soda water, simply combine some carbonated water with salt and let the shrimp soak for up to 30 minutes. Wait to soak it for an hour, or the shrimp may become too tender and mushy. Once the shrimp is soaked, drain and pat it dry before cooking it.
Soaking shrimp in soda water is a simple trick that can help to tenderize the shrimp, remove any undesirable odors, and add a subtle sweetness to the flavor. So try it next time you cook shrimp and see how it affects the final product.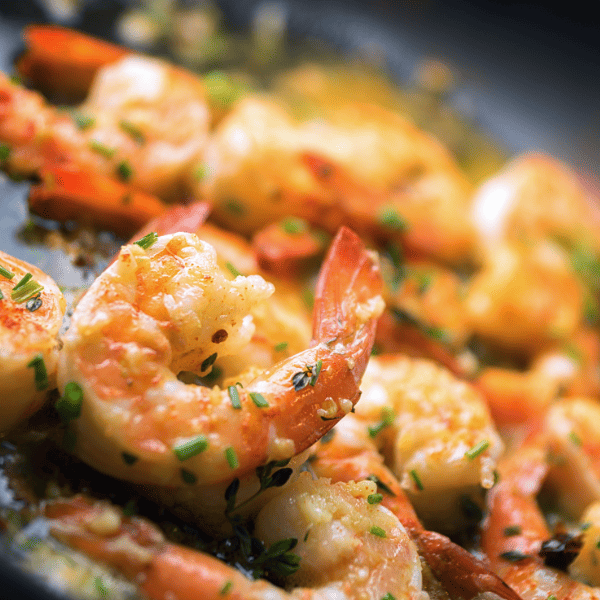 What is the secret to tender shrimp?
Shrimp is a favorite seafood for many, but it is known to be rubbery and tough when cooked improperly. The secret to tender shrimp is all in the cooking process:
Cook Shrimp Quickly
Shrimp cooks incredibly fast, so it's important to cook it sparingly. Overcooking can cause the proteins to tighten and the shrimp to become tough. For best results, cook shrimp until it turns pink and curls on the edges, then immediately remove it from heat to avoid overcooking.
Control Cooking Temperature
Cooking shrimp at high temperatures can cause it to cook too quickly on the outside while remaining raw on the inside. To avoid this, cook shrimp over medium heat, and avoid direct heat to prevent overcooking.
Marinating Shrimp
Marinating shrimp in acid-based ingredients like lemon juice, vinegar, or yogurt, can help to tenderize shrimp by breaking down the protein. Be sure not to marinate shrimp too long, as the acid can begin to cook the shrimp, resulting in a mushy texture.
Bringing Shrimp
Bringing shrimp in a saltwater solution can help to plump the shrimp, retain its moisture and result in a tender texture. To brine shrimp, soak them in water and salt for 15-20 minutes before cooking.
The secret to tender shrimp is to cook it quickly over medium heat, avoid overcooking, marinate or brine if desired, and keep a close eye on the cooking temperature. With these simple tips, you can enjoy perfectly tender shrimp every time.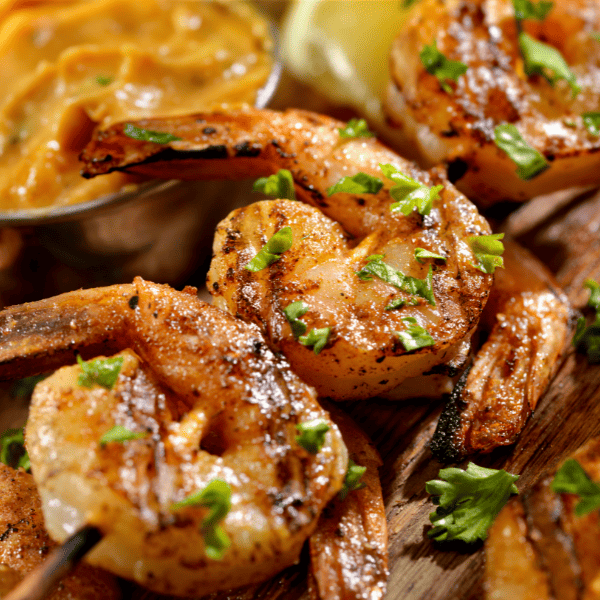 Why do you put baking soda in shrimp?
Baking soda, sodium bicarbonate, is a common ingredient in many kitchens. It can be used for baking, cleaning, and preparing shrimp. Here's why:
Crispier Shrimp
One of the most common reasons for adding baking soda to shrimp is to achieve a 
crispier texture. The baking soda helps to break down the proteins in the shrimp, resulting in a crisper and firmer texture when cooked.
Neutralize pH
Another reason for using baking soda with shrimp is to neutralize the pH level. Shrimp is naturally slightly acidic, which can affect the texture and color of the shrimp when cooked. Adding baking soda helps to balance the pH level, resulting in a brighter color and firmer texture.
Remove Odors
Shrimp has a distinct seafood odor, which can be unpleasant for some people. Adding baking soda to the shrimp can help to absorb these odors and make the shrimp smell fresher.
How to Use Baking Soda with Shrimp
To use baking soda with shrimp, combine it with water and add the shrimp to the mixture. Let the shrimp soak in the baking soda solution for 10-15 minutes, then rinse thoroughly and pat dry before cooking.
Adding baking soda to shrimp has several benefits, including a crispy texture, neutralizing pH levels, and removing odors. However, it's important not to overdo it with baking soda, as it can affect the flavor of the shrimp. So use it in moderation and enjoy delicious, perfectly cooked shrimp.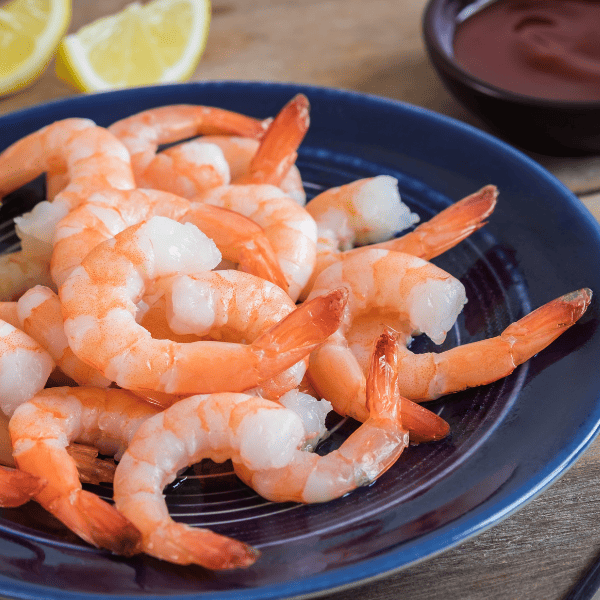 What is the best thing to season shrimp with?
Shrimp is a versatile and flavorful seafood that can be seasoned in many ways, depending on taste preferences. Here are some of the best seasoning options for shrimp:
Garlic
Garlic is a great seasoning choice for shrimp as it helps to enhance the natural sweetness of the shrimp and gives it a wonderful aroma. You can use garlic in various ways to season your shrimp, such as minced garlic, garlic powder, or roasted garlic.
Lemon
Lemon is a classic seasoning for shrimp that adds a bright, zesty flavor. You can squeeze fresh lemon juice onto cooked shrimp or use lemon zest to add a flavor punch.
Paprika
Paprika is an excellent choice for adding a smoky, slightly sweet flavor to shrimp. It can be combined with salt, pepper, and garlic powder for a mouth-watering shrimp seasoning.
Chili Powder
Chili powder is a popular shrimp seasoning as it adds heat and smokiness. Chili powder can be a great option if you like a little spice in your seafood.
Cajun Seasoning

Cajun seasoning is a blend of herbs and spices that commonly includes paprika, garlic powder, onion powder, and cayenne pepper. It is a fantastic seasoning option for shrimp, adding a delicious blend of flavors and making the shrimp taste extra flavorful.
These are just some of the best seasoning options for shrimp, but the possibilities are endless. Feel free to mix and match different seasonings to create your unique variety of flavors.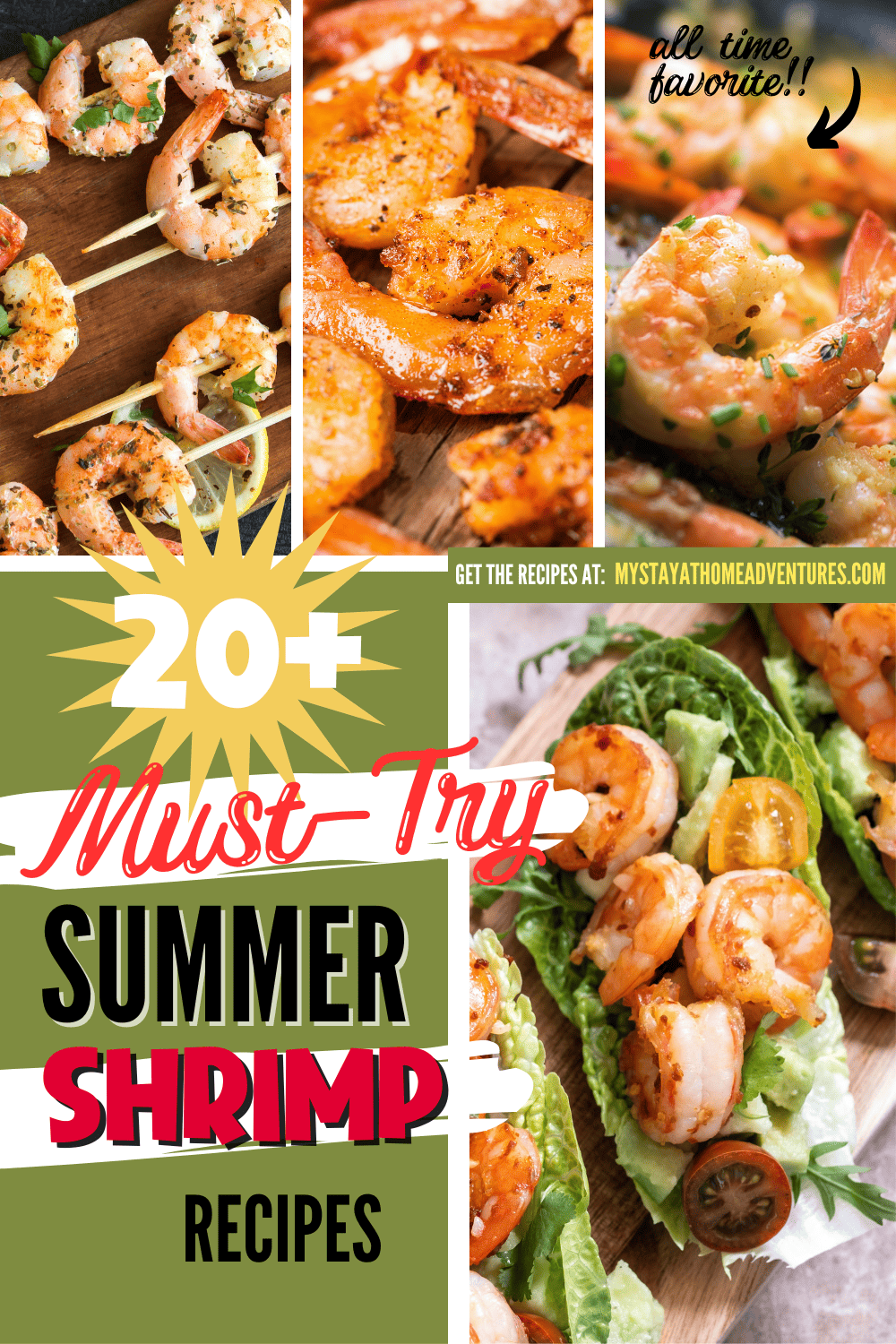 The post 20 Summer Shrimp Recipes appeared first on My Stay At Home Adventures.