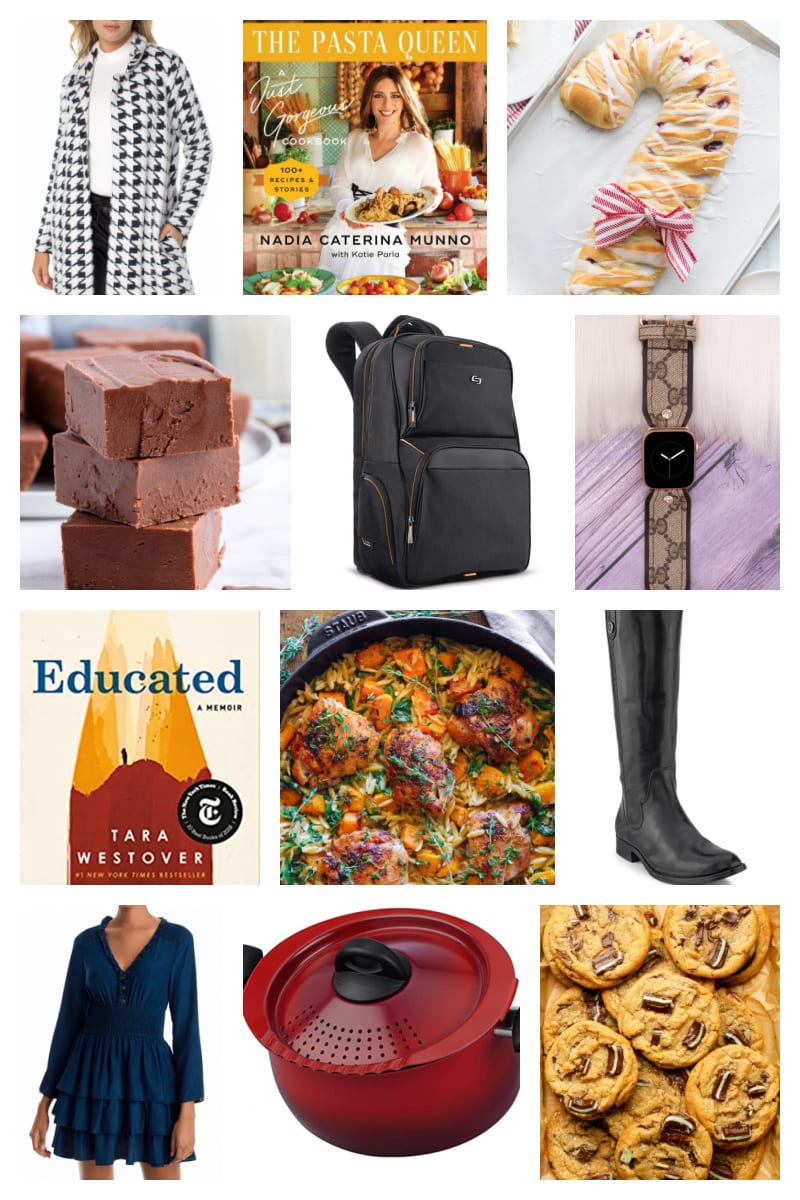 Hi Friends!
Here's my weekly post sharing about what's going on in the world of RecipeGirl, as well as some fun links to things I've come across lately. So here it goes: following are 10 things to share with you this week- everything from recipes to shopping to a few fun articles and more. There are a few affiliate links included here and there. Enjoy!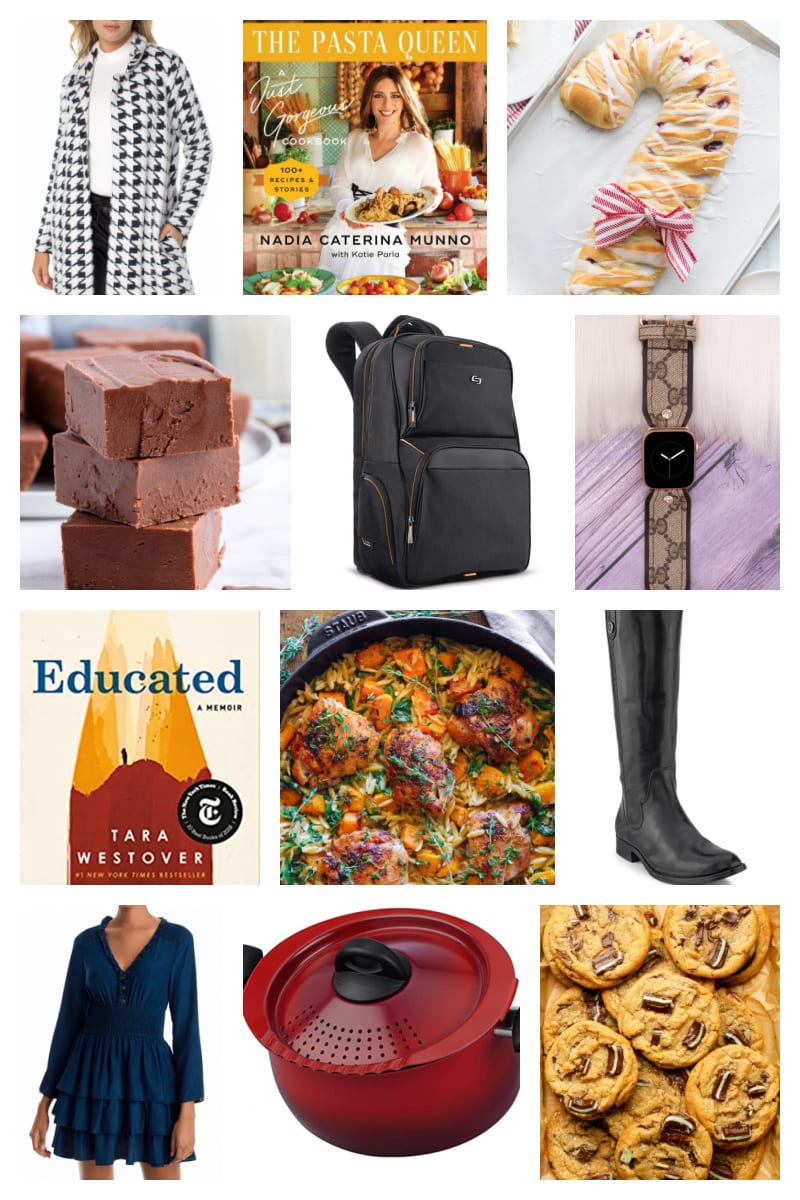 More Fun Holiday Recipes:

Fun Shopping Finds:

Instagram accounts to follow:

What I'm watching and reading:
Have you watched the new Christmas movie: Spirited (with Will Ferrell and Ryan Reynolds?) It's on Apple TV+. It's a musical, but it was done really well so it's not super cheesy. My husband and I thought it was very cute.
I am currently listening to Educated by Tara Westover. It's a great memoir with lots of crazy (not always great) things that happened in this poor girl's life.

Fun Recipes I've spotted on the internet this week:

Here's what's going on in my life:
I've been holiday shopping, but I'm trying not to go too crazy this year. I love to give, so that's my priority. My husband and I decided to just get each other a couple of nice gifts this year. Otherwise, it's my kiddo who gets all the fun stuff, and I usually make homemade goodies for neighbors and friends.
I started back at the gym this week with some elliptical, running and weights. My doctor wants me doing arm weights again to start gaining arm strength after my surgery in July. Lymph node removal has caused some arm numbness and weakness and some sharp pains now and then. It's bearable, but annoying. I need to keep reminding myself that I should feel grateful that my breast cancer was detected in an early stage and that I'm okay. Others are not so fortunate.

Catch up on food-related news of the week:

Products I'm loving:
I was needing a backpack for travel (that would fit my laptop), so I picked up this laptop backback on sale.
We bought this digital Skylight Frame for my Mom when she was in assisted living and was far away from family. She loved it. We got it all set up for her, so all she had to do was turn it on and pictures of family would circulate through. No technical skills needed. The super cool part is that family members could add to the frame by just emailing Skylight with photos attached, and they'd automatically get added to her frame. She loved seeing the surprise of new photos from everyone in the family. Great gift!
Look for Califia Farms Holiday Nog made with almond milk. I'm obsessed. You should be able to find it at your local market with the eggnog products.
This pasta pot with a built-in strainer is wonderful.
The Screaming Meanie is the perfect gift for heavy sleepers!
If you need reading glasses to read books, directions, menus (everything!), then consider picking up Thin Optics to keep in your purse. They are a bit of an investment up front, but I've had mine for years. And they're so awesome because they lie FLAT so they fit in wallet purses etc. Everyone I show them to wants to order them.
Look for Mini Dark Chocolate Mint Stars and Candy Cane JoJo's at Trader Joes. Yum!
For the jewelry lovers in your life, Kendra Scott is an excellent, affordable choice for gifting. I have lots of their jewelry!
How cute is this burrito blanket for two?

Bake this weekend: 

Next Week's Recipes:
On RecipeGirl: Cranberry-Stuffed Cornish Hens, Almond Cream Cheese Snowball Cookies, Gingerbread Truffles, Cranberry Gin Spritzer, Rudolph's Brunch Punch and Gossamer Spice Cookies
On RecipeBoy: Gingerbread Sleds
On RecipesForHolidays: Ground Beef Stroganoff for National Comfort Food Day (December 5th)
Have a wonderful week!
XO 
Lori (RecipeGirl)
The post 10 Things to Share #9 appeared first on Recipe Girl®.